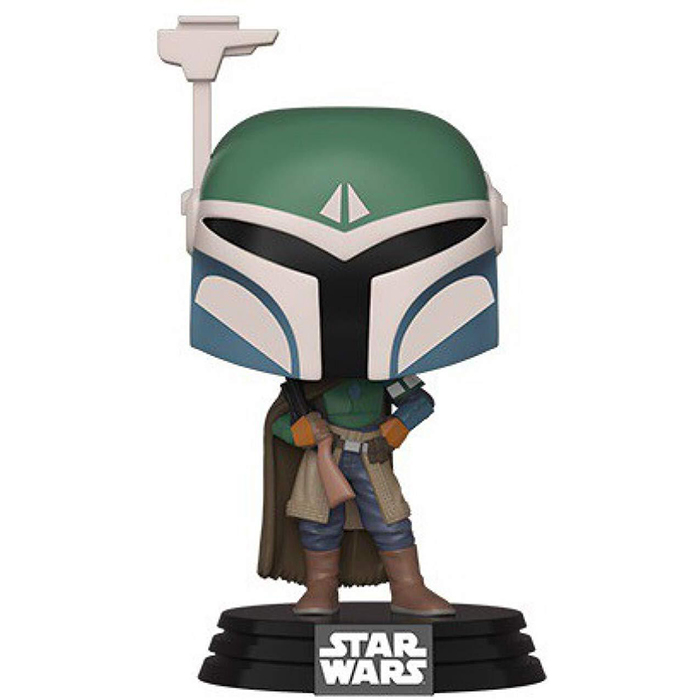 Figurine Covert Mandalorian (Star Wars The Mandalorian)
La figurine Funko Pop Covert Mandalorian (Star Wars The Mandalorian) vous intéresse ?

Vérifier la disponibilité sur

Une vie secrète
Les mandaloriens sont à la fois un ordre et un peuple dont est issu le héros de la série The Mandalorian se déroulant dans l'univers Star Wars plusieurs centaines d'années avant la première trilogie. Le héros de la série est un chasseur de primes, l'un des meilleurs de sa guilde, qui décide un jour de récupérer l'enfant d'une espèce inconnue qu'il avait livré à un client, se mettant à dos le reste de sa guilde. Il se retrouve pourchassé par les hommes de son puissant client et doit fuir avec l'enfant. Depuis la chute de l'empire, son peuple vit caché dans des tunnels secrets, faisant en sorte de croiser le moins de monde possible afin de continuer à vivre en paix. Beaucoup des habitants des tunnels n'apprécient pas l'attention que le héros de la série attire sur lui. On les voit lui dire à plusieurs reprises quand il y va durant les premiers épisodes afin de rencontrer l'armurière pour qu'elle ajoute les éléments en beskar, un métal rare, avec lesquels il a été payés pour retrouver l'enfant.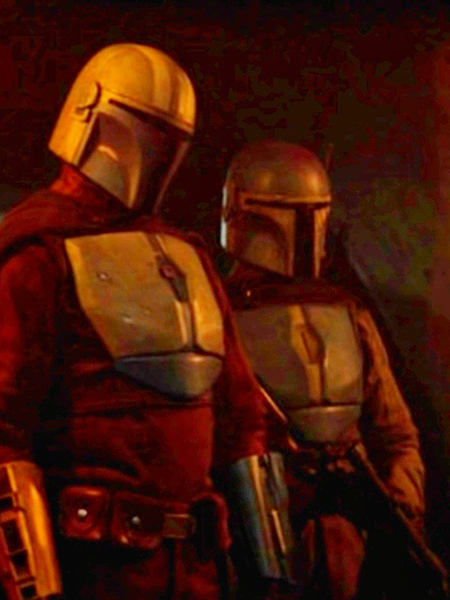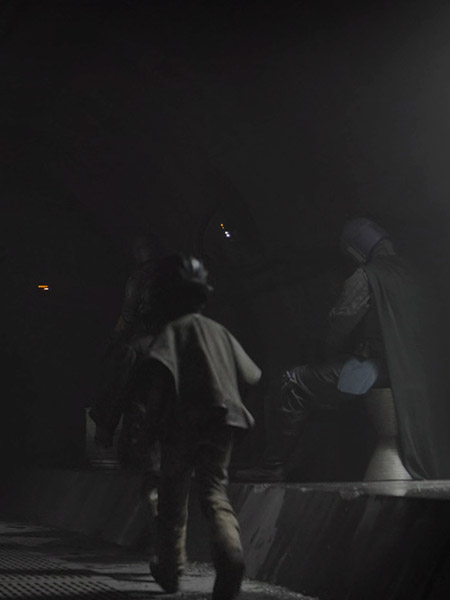 Cachés à vie
Funko a ici représenté l'un ou l'une des mandaloriens que l'on croise dans les tunnels et qui viennent signifier leur désaccord au héros. Comme tous les membres de ce peuple, ce personnage porte le casque, ici vert et bleu, qu'il n'a le droit d'enlever qu'en étant seul. Elle porte aussi une combinaison dans ces mêmes couleurs : bleu avec des plaques d'armure vertes ainsi que des bottes, une sorte de ceinture-jupe et une cape marrons. Le personnage se tient les mains sur les hanches et tient un fusil à l'allure assez ordinaire sur son épaule droite.