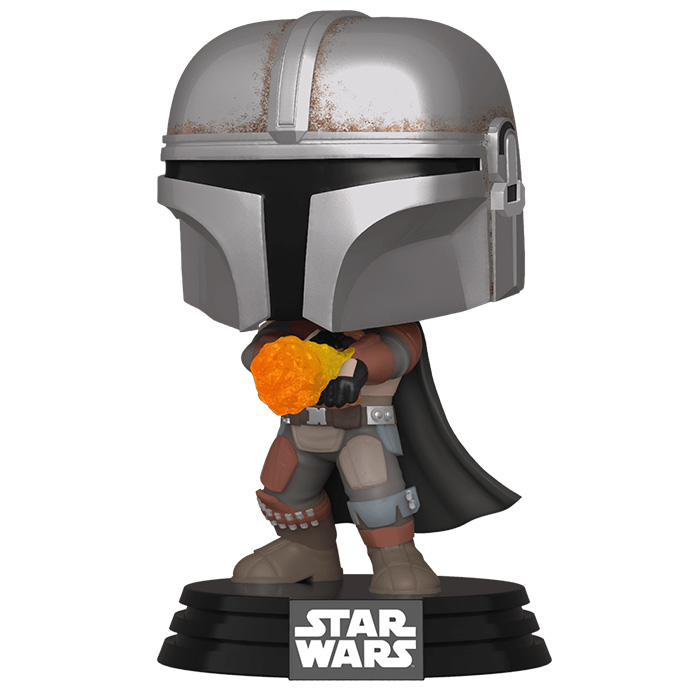 Figurine The Mandalorian flame throwing (Star Wars The Mandalorian)
La figurine Funko Pop The Mandalorian flame throwing (Star Wars The Mandalorian) vous intéresse ?

Vérifier la disponibilité sur

Une mission qui va tout changer
The Mandalorian est le personnage principal de la série The Mandalorian se déroulant dans l'univers Star Wars quelques centaines d'années avant la première trilogie. C'est un chasseur de primes travaillant pour la guilde et qui accepte une mission au début de la série pour un client mystérieux qui le paye une très importante somme pour récupérer un enfant d'une espèce semblant être celle de maître Yoda. Il le délivre donc au client mais, s'étant attaché et le client étant un ancien membre de l'empire, il change d'avis et retourne le chercher. Il va donc se mettre à dos ce riche client et le reste de la guilde et va devenir l'un des hommes les plus recherchés de la galaxie. Heureusement, en chemin, il croisera des alliés et amis qui seront prêts à l'aider mais se fera aussi de nouveaux ennemis.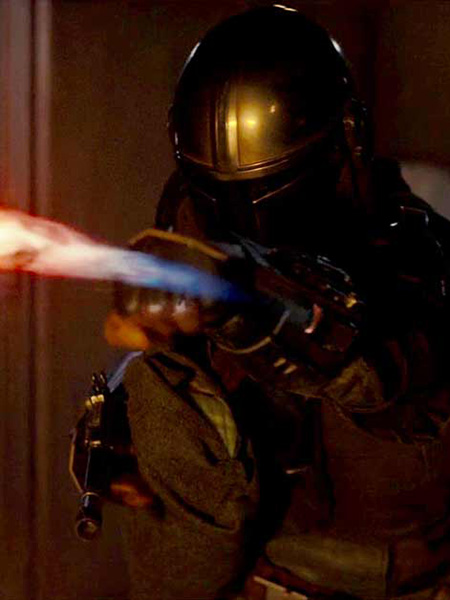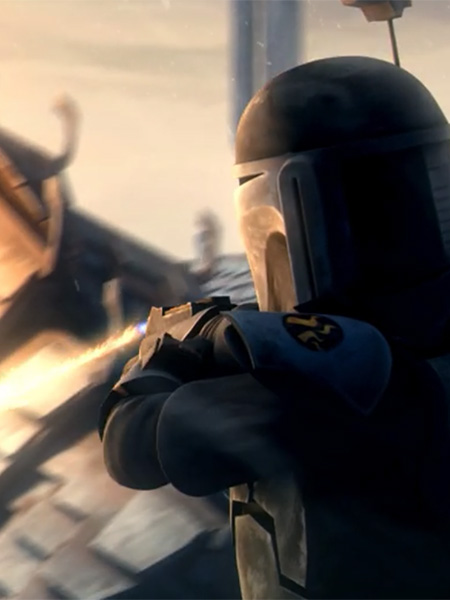 Un outil très pratique
Le Mandalorian est ici représenté avec sa tenue et son armure la plus simple telle qu'on la voit dans les deux premiers épisodes. Il porte une combinaison marron et des bottes assorties avec plusieurs plaques d'armure de différentes couleurs ainsi qu'une cape marron. Au niveau de la tête, il porte son fameux casque de Mandalorian gris avec cette fameuse forme bien reconnaissable au niveau des yeux. Enfin, il a le bras en avant et se sert de l'une des nombreuses armes incluses dans sa tenue, un lance-flammes.