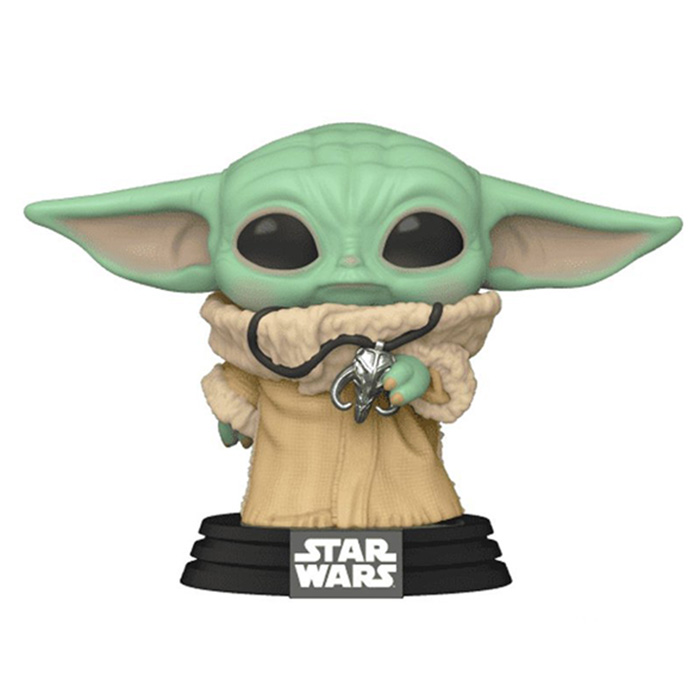 Figurine The Child with pendant (Star Wars The Mandalorian)
La figurine Funko Pop The Child with pendant (Star Wars The Mandalorian) vous intéresse ?

Vérifier la disponibilité sur

Une mission pas ordinaire
The Child est le nom officiel de bébé Yoda dans la série Star Wars The Mandalorian. En effet, étant donné qu'on le rencontre quand il est encore bébé, on ne connait pas son nom même s'il est évident que ce c'est bien lui. Au début de la série le héros, un chasseur de prime surnommé Le Mandalorien du fait qu'il fait partie de ce peuple conservant le mystère et le secret de leur apparence, reçoit une nouvelle mission. Un ancien membre de l'empire galactique depuis écroulé, lui demande de lui ramener ce jeune enfant d'une espèce inconnue. Bien qu'il ne fasse pas confiance à l'homme en question, celui-ci paye en beskar, un métal très précieux pour les mandaloriens. Mais une fois l'enfant récupérée, il commence à s'attacher surtout que celui-ci le sauve plusieurs fois grâce à la force. Il le ramène tout de même à son client mais change d'avis et retourner le chercher et devient alors lui-même la cible des chasseurs de primes. Tout au long de la série, l'enfant va montrer ses capacités pour la force à plusieurs reprises.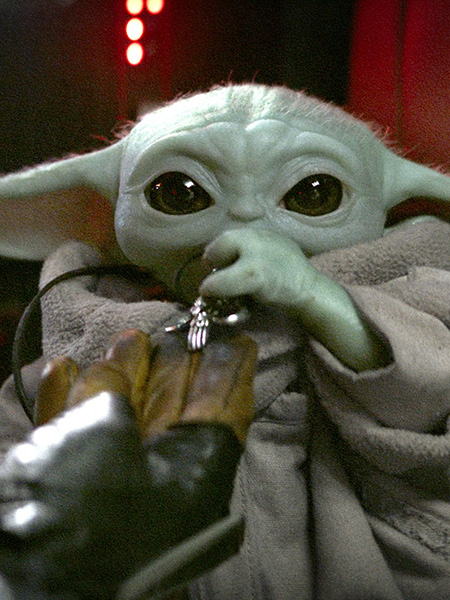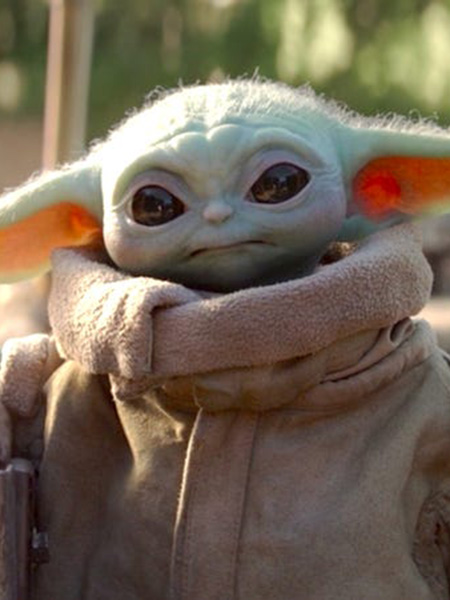 Un adorable petit voleur
Pour cette version exclusive à la NYCC 2020, Funko a représenté l'enfant avec le pendentif qu'il prend au mandalorien. Comme toujours, il est représenté sur un socle noir avec la mention Star Wars. Il est debout et porte une petite robe en toile beige. Celle-ci est bordée de fourrure au niveau du cou et des manches pour lui tenir plus chaud. On retrouve aussi sa petite tête verte avec ses grandes oreilles et ses grands yeux noirs. Ses petites mains vertes à trois doigts dépassent de sa robe et l'une d'elle tient le pendentif représentant une tête de créature avec de grandes cornes attaché sur un cordon noir.