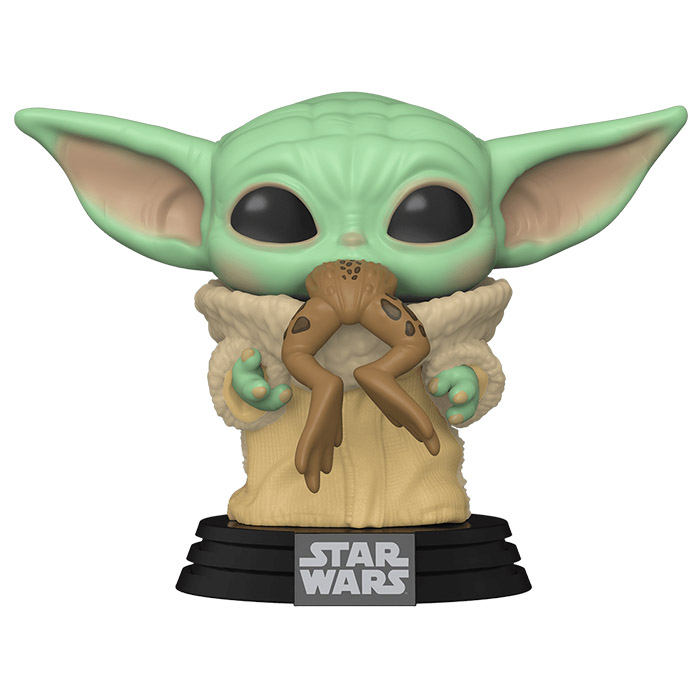 Figurine The Child with Frog (Star Wars The Mandalorian)
La figurine Funko Pop The Child with Frog (Star Wars The Mandalorian) vous intéresse ?

Vérifier la disponibilité sur

Pas juste une mignonne créature
The Child est le nom donné à ce qu'on pense être la version bébé de Yoda que l'on rencontre dans le premier épisode de la série The Mandalorian se déroulant dans l'univers Star Wars mais longtemps avant le début de la première trilogie. L'enfant est la cible d'un chasseur de primes mandalorien dont le client est un riche ancien membre de l'empire. Celui-ci délivre l'enfant à l'homme en question mais après avoir vu ce dont l'enfant était capable, il change finalement d'avis. Il a peur de ce que son client risque de lui faire et revient donc en arrière pour récupérer l'enfant. Le client envoie alors de nombreux autres chasseurs de primes à ses trousses et ce dernier doit fuir pour protéger l'enfant. Ce dernier va montrer à plusieurs reprises que bien qu'il soit encore qu'un enfant ne parlant pas, il parvient déjà à maîtriser la force, même si cela semble le fatiguer à chaque fois. Il a aussi un appétit féroce puisqu'on le voit dévorer une grenouille presque aussi grosse que lui à plusieurs reprises.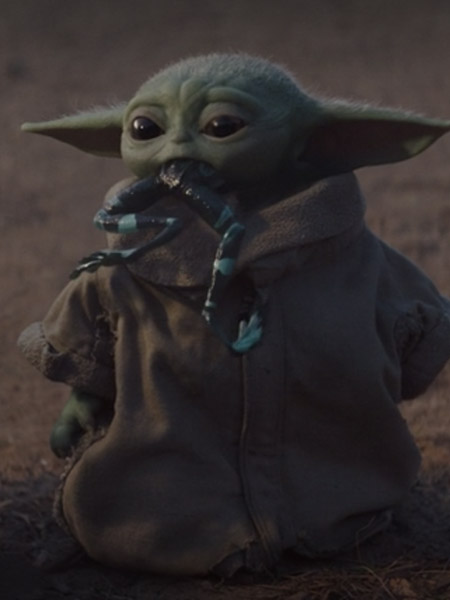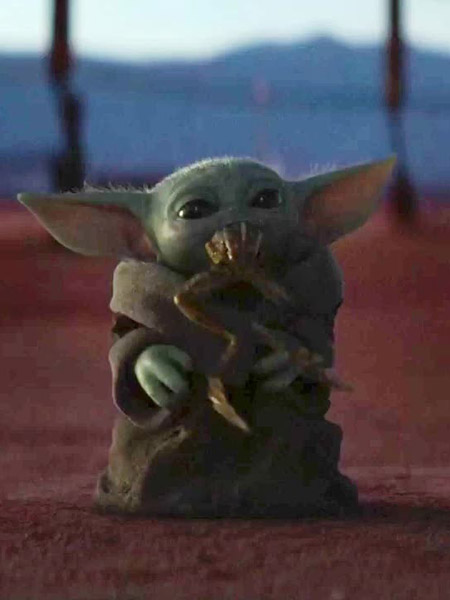 Un gros appétit
Funko a ici représenté Yoda quand il tente de manger une grenouille dans le petit village que le mandalorien a promis d'aider. Les enfants sont très attachés à lui mais sont horrifiés quand il tente de la manger alors il la recrache intégralement. Funko l'a représenté avec la grenouille à moitié dans la bouche avec ses grandes pattes marrons. Yoda a lui sa petite tête verte avec des touches de rose sur les joeus et à l'intérieur des oreilles. Il porte aussi sa petite robe beige avec les mains vers l'avant.