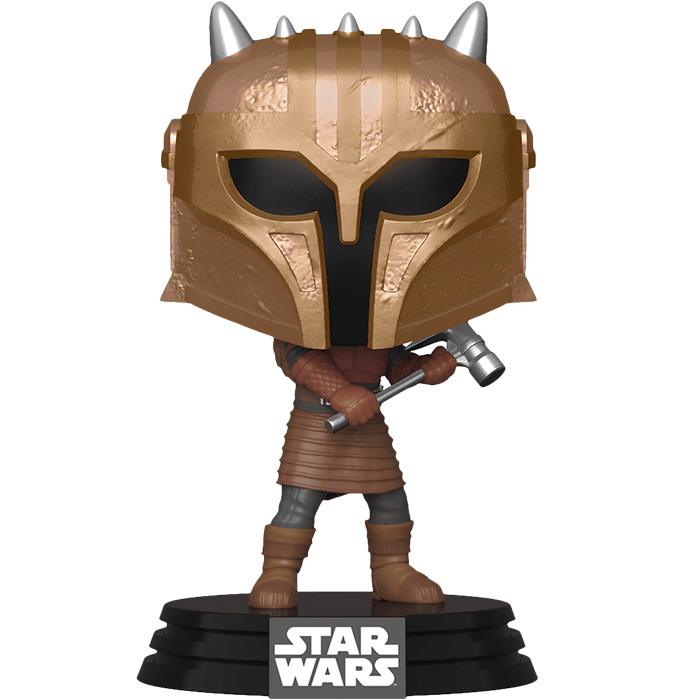 Figurine The Armorer (Star Wars The Mandalorian)
La figurine Funko Pop The Armorer (Star Wars The Mandalorian) vous intéresse ?

Vérifier la disponibilité sur

Un forgeron mystérieux
The Armorer est un personnage de la série The Mandalorian se déroulant dans l'univers Star Wars plusieurs centaines d'années avant le début de la première trilogie. La série est centrée sur un chasseur de primes faisant partie des mandaloriens, un peuple et un ordre vivant caché depuis la chute de l'empire et pour qui le secret a toujours eu une grande importance puisqu'ils ne sont autorisés à retirer leur casque que lorsqu'ils sont seuls. Au début de la série, le héros accepte la mission d'un client étrange qui le paye avec une grande quantité de beskar, métal précieux et très résistant qui compose l'armure des mandaloriens et dont seule the armorer, la forgeronne a le secret pour le forger. Mais quand The Mandalorian décide de récupérer l'enfant d'une étrange espèce qu'il a livré au client, il devient l'une des personnes les plus recherchées de la galaxie et tous les membres de son ordre se retrouvent impliqués. La forgeronne, comme les autres, décident de l'aider à s'enfuir et à protéger l'enfant. Elle prouvera qu'elle est aussi une guerrière très efficace.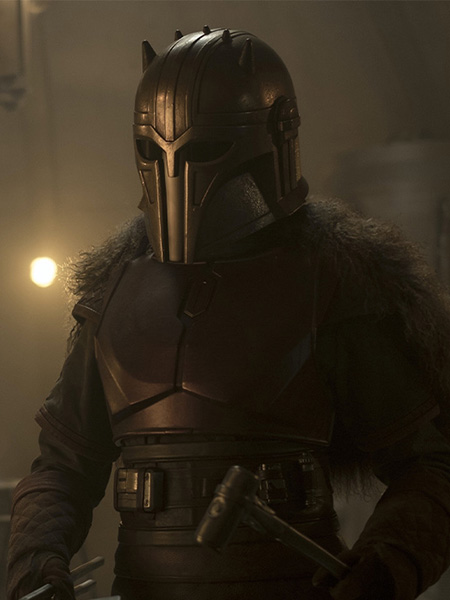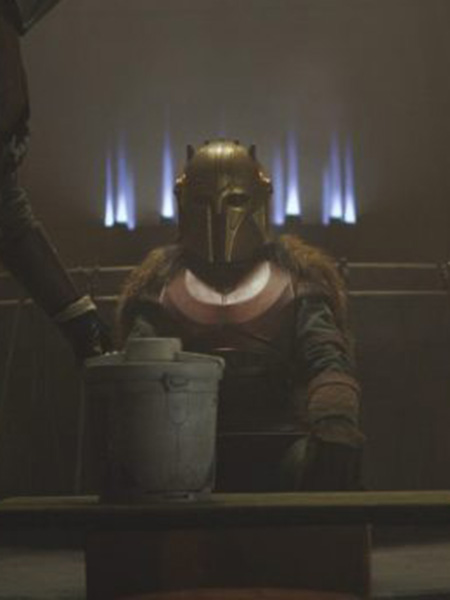 Aussi une guerrière
The Armorer est ici représentée avec sa tenue de forgeron mais tenant son marteau dans ses mains et prête à se battre. Elle porte sa tunique de protection en cuir marron avec les gants et les bottes assortis. Au niveau de la tête, son casque est un peu différent de celui des autres mandaloriens. Il est doré avec des cornes sur le dessus, renforcé au niveau du nez et avec la forme des yeux plus marquée. Enfin, son marteau de forgeron est prêt à être brandi, ce qui ajoute au côté viking de sa tenue et de sa posture.