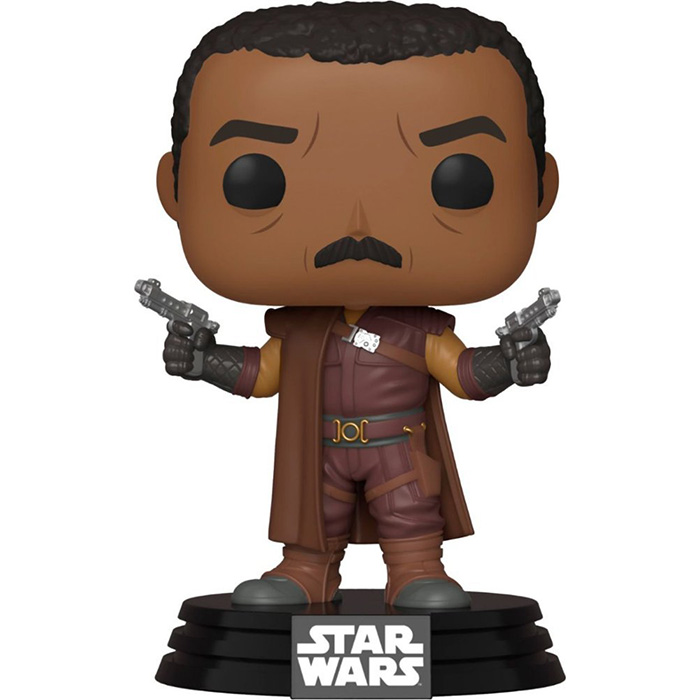 Figurine Greef Karga (Star Wars The Mandalorian)
La figurine Funko Pop Greef Karga (Star Wars The Mandalorian) vous intéresse ?

Vérifier la disponibilité sur

Le maitre de guilde
Greef Karga est le maître de guilde des chasseurs de prime sur la planète Nevarro dans la série The Mandalorian se déroulant dans l'univers Star Wars plusieurs centaines d'années avant le début de la première trilogie. On le rencontre au début de la série quand il donne sa mission au Mandalorian, le héros de la série. Celui-ci doit retrouver un enfant d'une espèce inconnue et le ramener à un très riche client ancien membre de l'empire. Mais après avoir ramené l'enfant, il change d'avis et vient le récupérer, ayant peur de ce qu'il va lui arriver. Greef Karga se retourne donc contre le membre de sa guilde et un combat s'ensuit où le Mandalorian fuit la planète avec l'enfant. Dans les derniers épisodes de la saison 1, Greef Karga recontacte à nouveau le Mandalorian pour lui proposer un accord. Il l'aide à se débarrasser du client qui a pris le contrôle de la ville et il retrouve sa place dans la guilde. Si c'est en fait un piège, après que l'enfant ait sauvé la vie de Greef Karga, ce dernier va changer d'avis et se rallier au Mandalorian.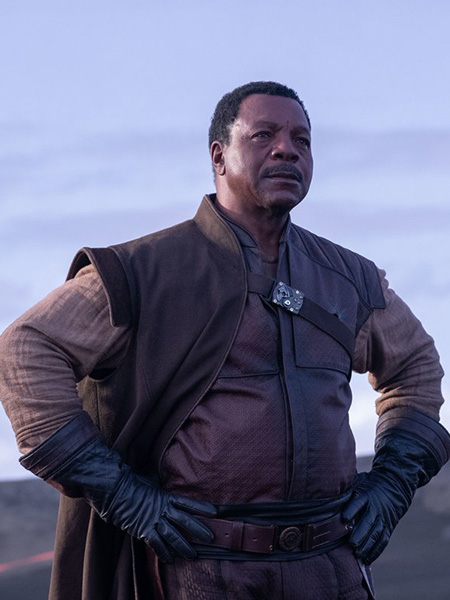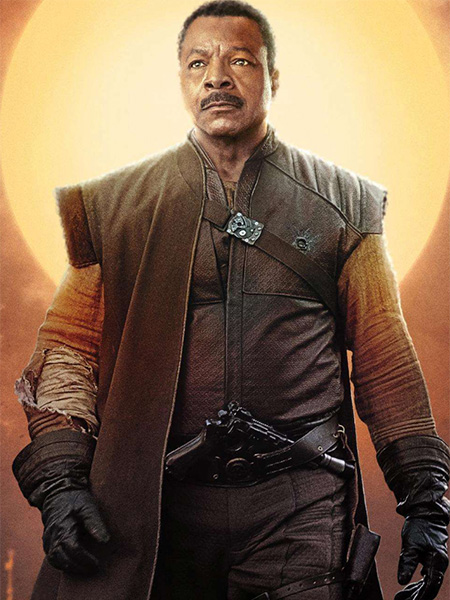 Pendant le combat
Greef Karga est ici représenté pendant un combat. Il porte une combinaison rouge foncé avec les manches en partie jaune et d'épais gants de cuir gris. Il porte aussi des bottes marrons et plusieurs ceintures et harnais permettant de ranger ses armes. Dans chaque main, il tient un pistolet à l'allure plutôt classique étant l'univers. Enfin, au niveau de la tête, on retrouve sa peau foncé ainsi que sa petite moustache et ses courts cheveux noirs. Il arbore une expression plutôt hostile.