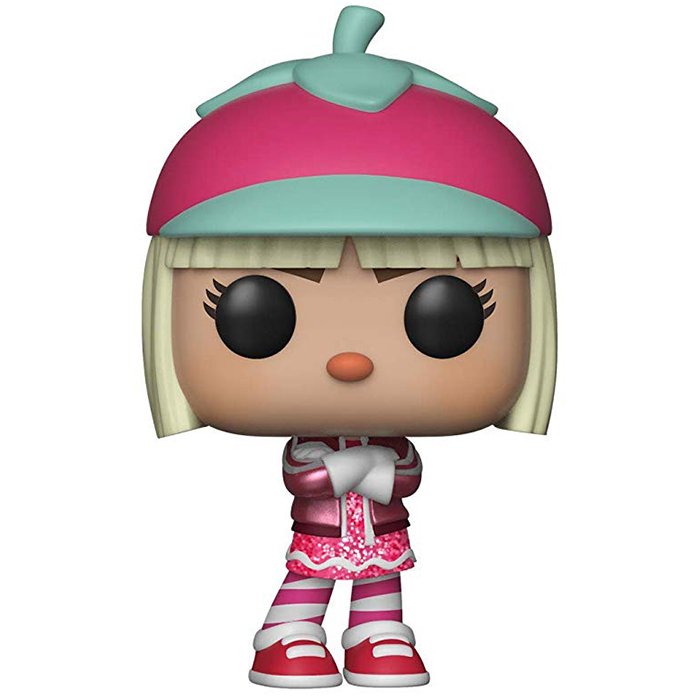 Figurine Taffyta (Ralph Breaks The Internet)
La figurine Funko Pop Taffyta (Ralph Breaks The Internet) vous intéresse ?

Vérifier la disponibilité sur

Une concurrente plus féroce qu'elle en a l'air
Taffyta est un personnage secondaire des les dessins animés "Wreck It Ralph" et sa suite "Ralph Breaks The Internet" des studios Disney. Dans le premier film, Ralph, lassé d'être l'éternel méchant de son jeu, se retrouva dans le jeu Sugar Rush auprès de la jeune Vanellope, qu'il aida à sauver du diabolique méchant qui voulait prendre le pouvoir. Sugar Rush est un jeu de course dans une thématique sucreries et bonbons. Taffyta était l'une des autres concurrentes du jeu et donc l'une ennemies de Vanellope. C'est toujours le cas aujourd'hui, même si Vanellope trouve que le jeu est devenu ennuyeux.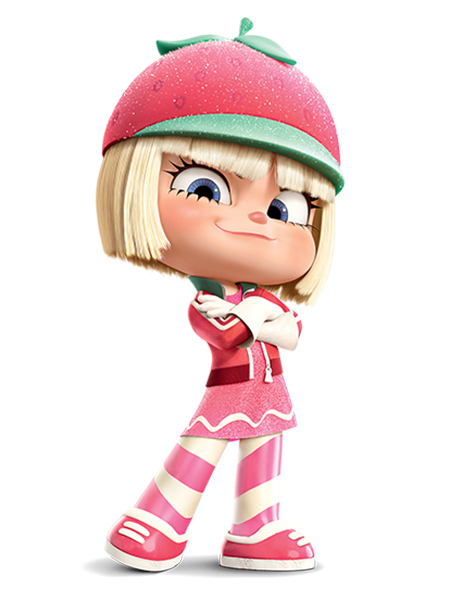 Un bonbon à la fraise
Comme dans le jeu, le look de Taffyta est entièrement basé sur le thème des bonbons à la fraise. Elle porte une robe rose à paillettes avec un collant à rayures blanc et rose ainsi que des baskets rouges. Elle porte aussi une veste rose métallisée et, au niveau de la tête, elle a un petit nez en bouton et des cheveux blonds coupés au carré. Enfin, sur la tête, elle porte une sorte de casquette en forme de fraise très stylisée.