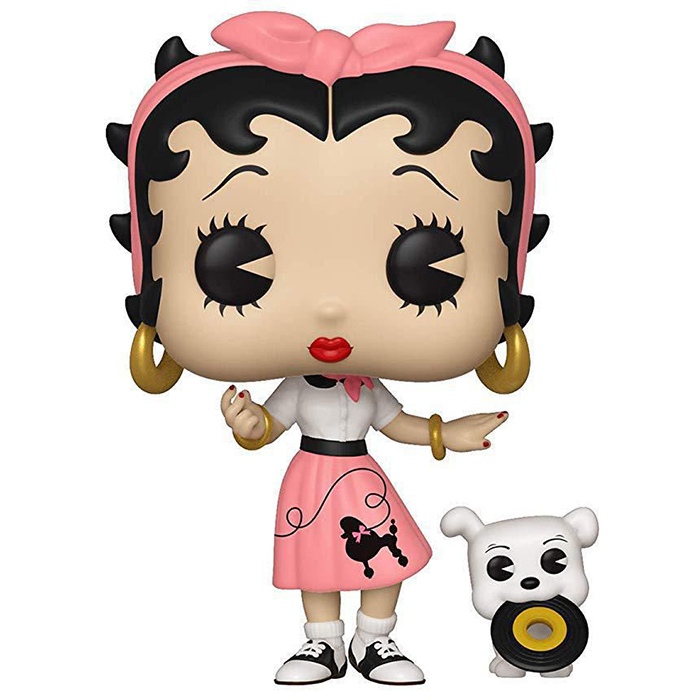 Figurine Sock Hop Betty Boop and Pudgy (Betty Boop)
La figurine Funko Pop Sock Hop Betty Boop and Pudgy (Betty Boop) vous intéresse ?

Vérifier la disponibilité sur

Une héroïne de toutes les époques
Betty Boop est l'une des plus célèbres héroïnes d'animation américaine. Créée dans les années 30, elle fut l'héroïne d'une série de dessins animés entre 1930 et 1939 à raison de 12 épisodes par an. Mais bien que sa série se soit arrêtée, le personnage resta très populaire et son image fut souvent utilisée jusqu'encore très récemment. On la retrouva notamment dans des films ou des bandes dessinées. Chacun des épisodes de Betty Boop la mettait en scène, parfois dans son contexte habituel de danseuse et/ou chanteuse de cabaret, parfois dans des scénarios complètement différents, mais qui avaient souvent comme thématique la romance ou la séduction. Son petit chien blanc Pudgy était aussi présent dans la plupart des épisodes.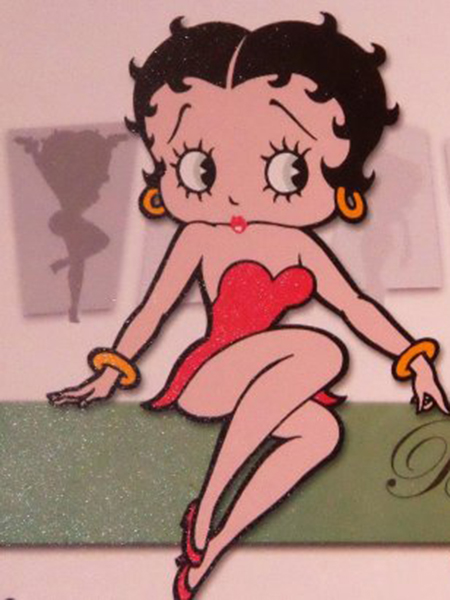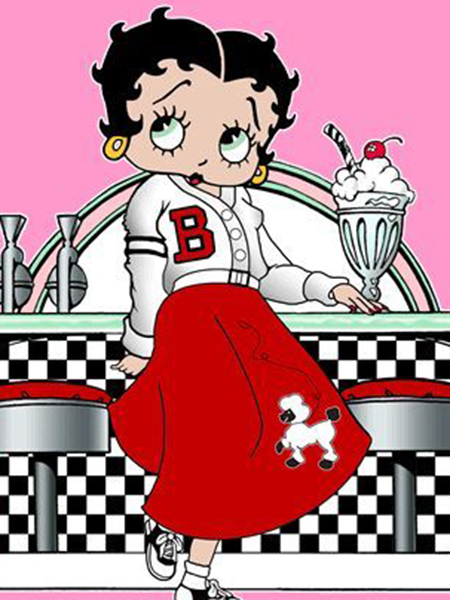 Betty Boop dans les années 40
Betty Boop est ici représentée avec un look typique des années 40, plus particulièrement du début pendant la seconde guerre mondiale. En effet, Betty Boop porte ici le style que les jeunes femmes portaient pendant les bals organisés par l'armée américaine pour récolter des fonds pour l'effort de guerre à cette période. Elle porte une jupe rose ample arrivant à mi-mollet avec des chaussures noires et blanches plates et des chaussettes remontant au niveau des chevilles. En haut, elle porte un chemisier blanc bien ajusté et un petit foulard rose. Au niveau de la tête on retrouve ses habituelles courtes boucles noires et son bandeau rose. Enfin, elle est accompagnée de Pudgy tenant un disque dans sa gueule.