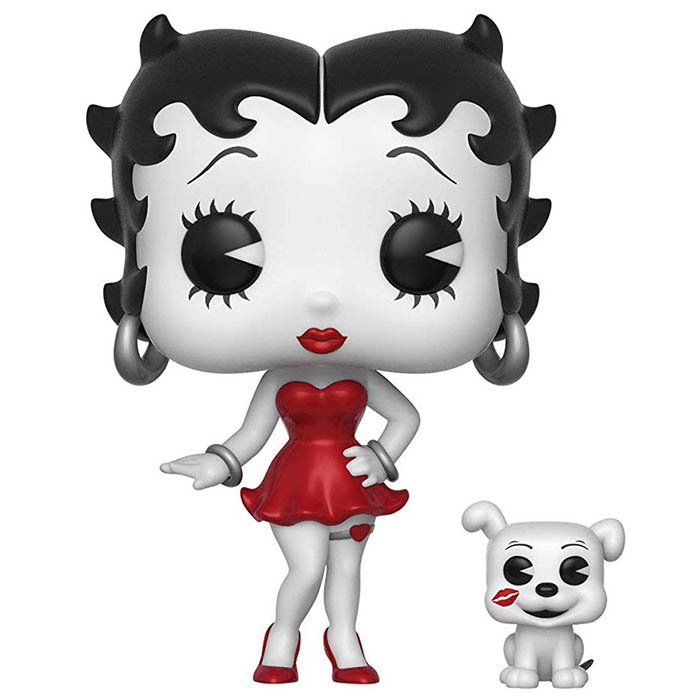 Figurine Betty Boop black and white and red chase (Betty Boop)
La figurine Funko Pop Betty Boop black and white and red chase (Betty Boop) vous intéresse ?

Vérifier la disponibilité sur

Une héroïne rétro
Betty Boop est une célèbre héroïne d'animation créée dans les années 30 par les studios Fleischer aux Etats-Unis. Comme tous les personnages d'animation de l'époque, elle fut bien sûr créée en noir et blanc. Elle fut la star de très nombreux petits films où elle ne tenait pas le même rôle mais dont l'histoire était souvent similaire. Elle mettait souvent Betty en scène dans une situation un peu sexy de danseuse ou de chanteuse qui séduisait un homme ou même dans certains cas un chien anthropomorphique. Betty était souvent accompagnée de son petit chien blanc Pudgy.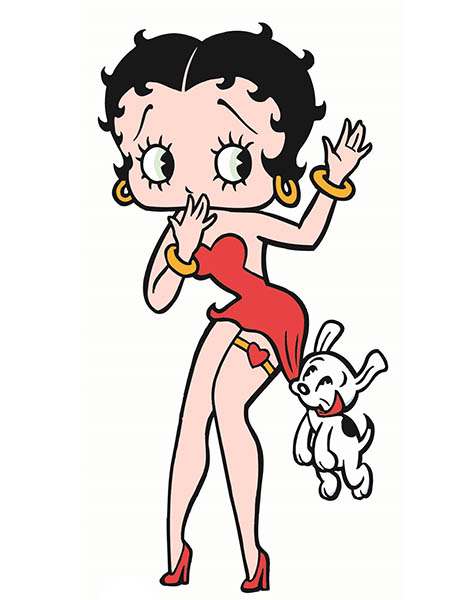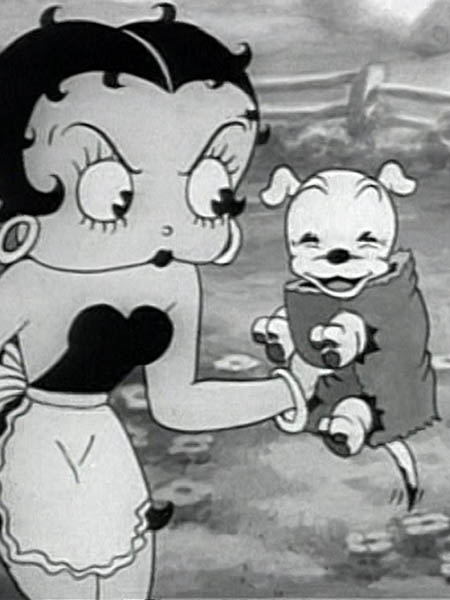 Une touche de couleur
Pour cette version chase et exclusive, Funko a représenté Betty Boop en noir et blanc, comme elle l'était à l'origine, mais avec juste quelques touches de rouge. En effet, le personnage est resté célèbre bien après les années 30 et il est courant que sa robe et ses chaussures, qui apparaissaient noirs ou grises à l'époque, soient représentées en rouge par la suite. C'est donc le cas ici pour sa petite robe évasée et sans bretelle ainsi que pour ses chaussures à talons et le petit coeur sur sa jarretière. Au niveau du visage, on retrouve ses drôles de yeux ainsi que ses sourcils à la mode des années 30 et les petites boucles sur ses courts cheveux noirs. Sa bouche est elle rouge et on en retrouve la trace sur la joue du petit chien blanc qui l'accompagne.