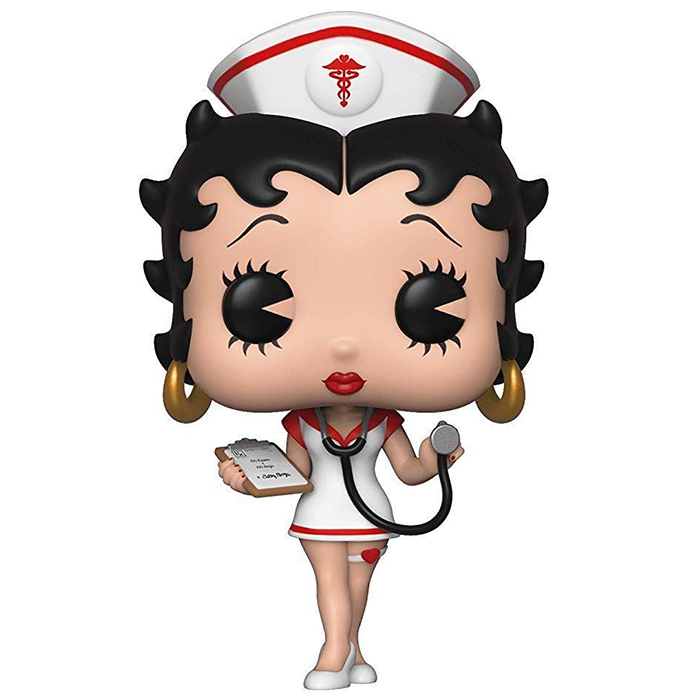 Figurine Nurse Betty Boop (Betty Boop)
Une icône sexy
Betty Boop est une célèbre héroïne de dessins animés des années 30 créée par les studios Fleischer. C'est une jeune femme brune pas farouche et très libérée qui est souvent mise en scène dans des histoires sexys souvent sur le thème de la séduction où est Betty Boop est danseuse ou serveuse. On la voit à plusieurs reprises en tant qu'infirmière, que ce soit pour des patients humains ou des patients animaux comme dans le dessin animé Song Of The Day. On l'y voit souvent chanter et danser pendant qu'elle fait son métier d'infirmière.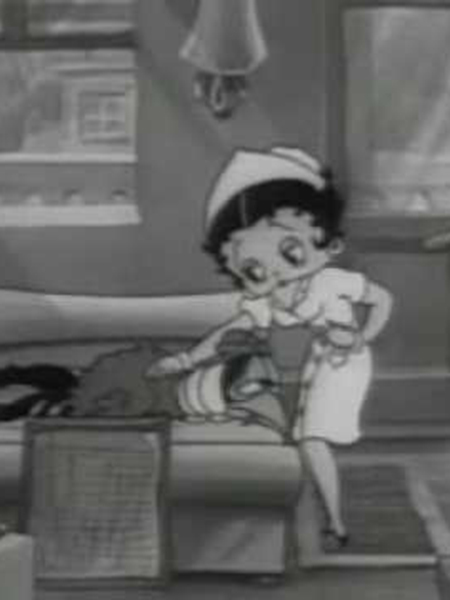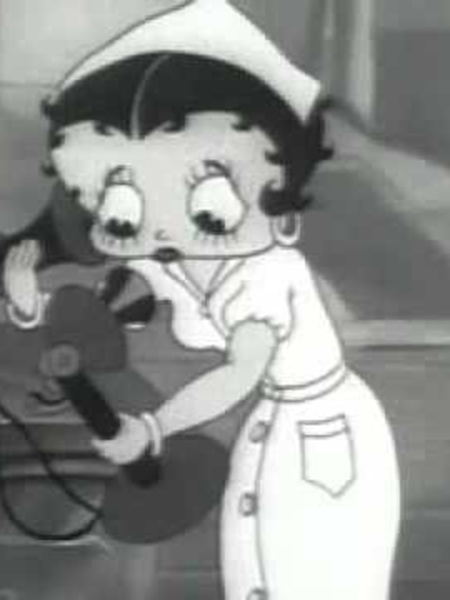 Une Betty Boop très sexy
Betty est ici représentée avec une version particulièrement sexy de son costume d'infirmière. Elle porte une robe blanche très courte qui laisse, comme d'habitude, apparaître sa petite jarretière avec un coeur rouge, et des chaussures à talons blanches. Sa robe blanche est bordée de bandes rouges et elle tient dans une main un stéthoscope et dans l'autre, ce qui semble être le dossier d'un patient. Au niveau de la tête, on retrouve ses cheveux noirs en pics ainsi que son petit chapeau blanc avec un le symbole des médecins en rouge.