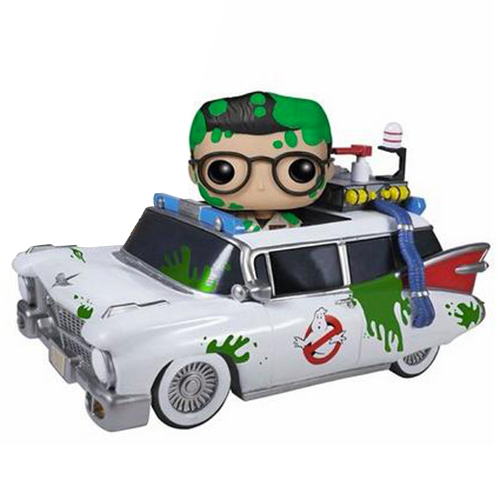 Figurine Ecto 1 with Spengler (Ghostbusters)
La figurine Funko Pop Ecto 1 with Spengler (Ghostbusters) vous intéresse ?

Vérifier la disponibilité sur

L'ambulance contre les fantômes
Egon Spengler est l'un des personnages principaux de la comédie fantastique culte des années 80 : SOS Fantômes (Ghostbusters en VO). On y suit les aventures de trois chercheurs en parapsychologie à l'universite. Ils se font renvoyer de leur poste et, rejoints par Winston Zeddemore, ils décident ensemble de lancer une société de chasseurs de fantômes. Et cela tombe plutôt bien puisque avec la construction d'un immeuble maléfique dédié au dieu sumérien Gozer, l'activité fantomatique augmente énormément à New York. Les Ghostbusters vont donc vite avoir du travail. Leurs expériences en tant que chercheurs leur ont permis de comprendre que les fantômes sont composés d'ectoplasme (qu'ils appellent aussi le slime), sorte de matière verte gluante. Ils vont donc créer une machine qui leur permet de l'aspirer pour piéger le fantôme. Cette machine sera intégrée à leur fameuse voiture blanche, une ancienne ambulance transformée.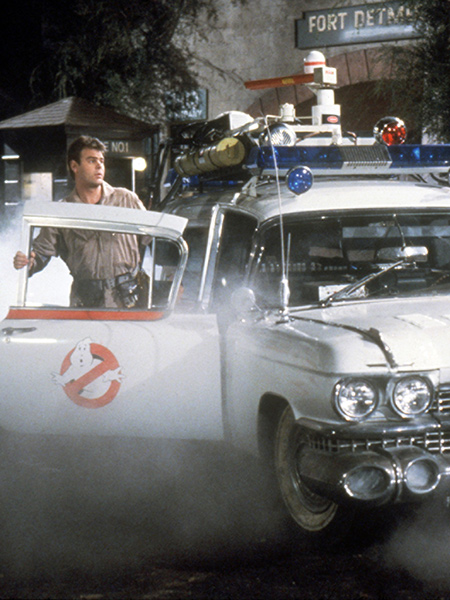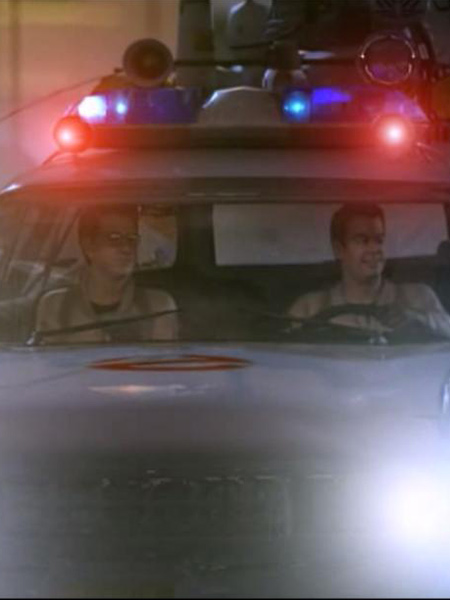 Une ambulance recouverte de slime
Cette Pop Ride est une version exclusive de la première Ecto-1 sortie précédemment. C'est exactement la même voiture mais elle est cette fois partiellement recouverte de slime (ectoplasme) et elle est vendue avec la figurine Pop d'Egon Spengler au lieu de celle de Winston Zeddemore. On retrouve donc bien la ligne de cette fameuse cadillac blanche avec tous ses détails chromés et ses ailes peintes en rouge. On peut aussi voir le fameux logo Ghostbusters sur les portières avant ainsi que les plaques minéralogiques Ecto-1 à l'avant et l'arrière du véhicule. Sur le toit, Funko a aussi pensé aux gyrophares de l'ambulance ainsi qu'aux pièges à fantômes. Comme pour toutes les Pop Rides, le toit est ouvert et le docteur Egon Spengler est au volant. Comme sur sa figurine classique, il porte sa combinaison beige avec le logo Ghostbusters ainsi que ses lunettes rondes qui le rendent si reconnaissable. Enfin, sur la voiture ainsi que le sur visage et les cheveux du professeur, on peut voir des grosses taches de slime vert.