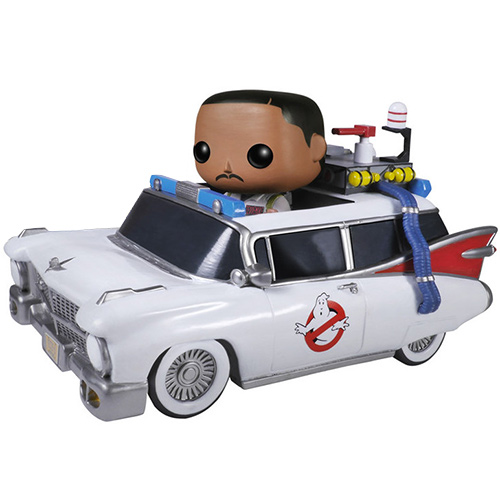 Figurine Ecto 1 with Zeddemore (Ghostbusters)
La figurine Funko Pop Ecto 1 with Zeddemore (Ghostbusters) vous intéresse ?

Vérifier la disponibilité sur

Le véhicule des chasseurs de fantômes
Winston Zeddemore est l'un des personnages principaux du film culte des années 80 : Ghosbusters. Ce film raconte l'histoire de trois professeurs d'université qui se font radier de leur poste et décident alors de lancer une société d'investigation paranormale. Ils sont rejoints par Winston Zeddmore. Avec la construction d'un immeuble par les fidèles de Gozer, un dieu sumérien maléfique, l'activité fantomatique va augmenter à New York et les chasseurs de fantômes vont vite avoir du travail. Ils vont créer une machine qui va leur permettre d'aspirer les fantômes et plus précisément l'ectoplasme, la matière donc ils sont constituées. Le tout sera intégré dans leur fameuse voiture blanche portant le logo des Ghostbusters.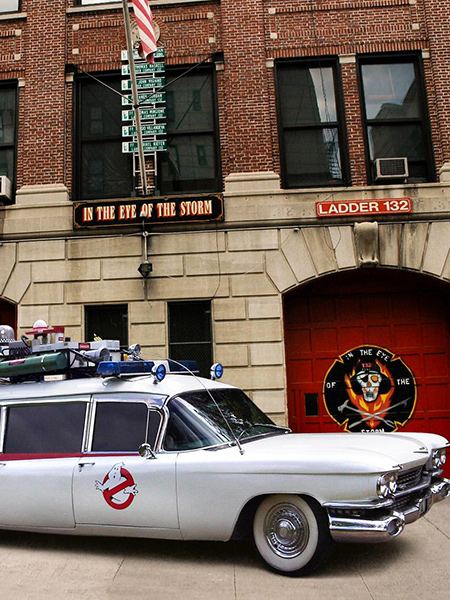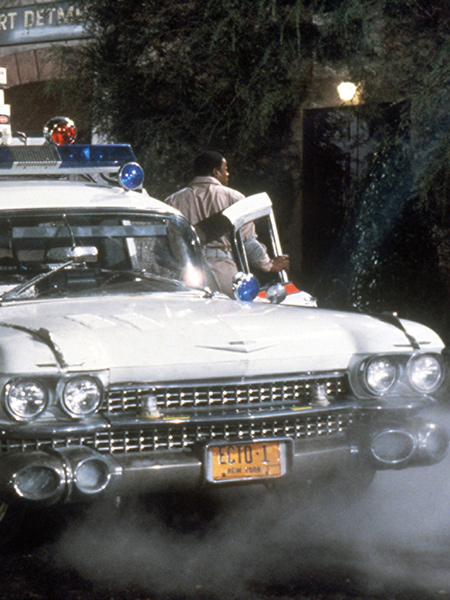 Une ambulance transformée
Comme on peut le voir dans le film, la voiture des Ghostbusters n'est pas une voiture comme les autres mais un ancien modèle d'ambulance de marque Cadillac avec les portes qui s'ouvrent à l'arrière. On retrouve donc ce châssis blanc avec de nombreux détails chromés très joliment représentés sur cette figurine. Sur les portières avant, on peut voir le fameux logo ghostbusters et on peut voir que les ailes sont peintes en rouge. Sur le toit, on retrouve aussi bien sûr les gyrophares de l'ambulance ainsi que les installations servant à capturer les fantômes. Dans la voiture, on retrouve Winston Zeddemore qui n'avait pas eu de figurine Pop classique lors de la sortie de la première collection. Il porte, comme les autres personnages sa combinaison beige avec le logo de la compagnie. Au niveau de la tête, on retrouve bien sa coupe de cheveux avec la raie sur le côté et sa fameuse moustache.