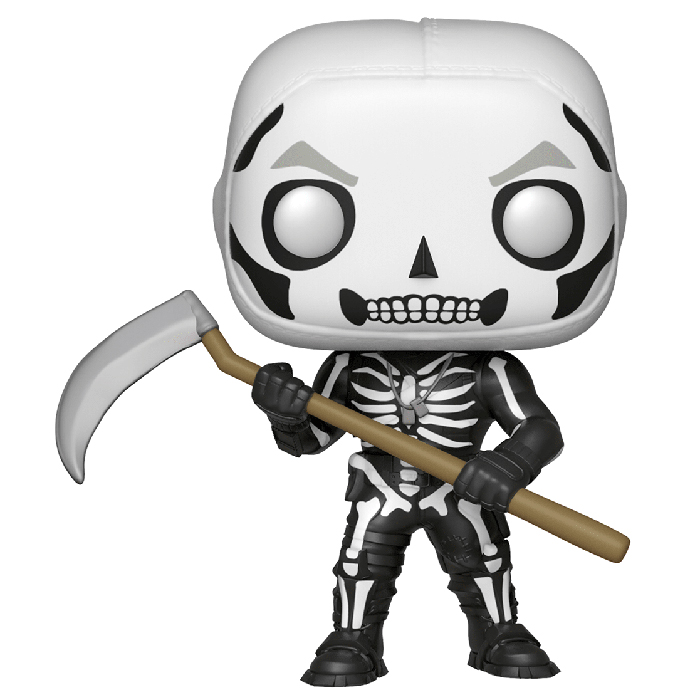 Figurine Skull Trooper Glows In The Dark (Fortnite)
La figurine Funko Pop Skull Trooper Glows In The Dark (Fortnite) vous intéresse ?

Vérifier la disponibilité sur

Un skin mortel
Le Skull Trooper est l'un des plus populaires skins dans le jeu vidéo en ligne Fortnite Battle Royale. Dans ce jeu, les joueurs sont lâchés sur une île infestée d'enveloppes zombies et doivent survivre face à eux mais aussi aux cent autres joueurs concurrents. Le skin Skull Trooper, représentant une combinaison noire et un masque de squelette représentant le personnage de la mort, est très prisé puisqu'il n'est trouvable qu'à la période d'Halloween, soit dans la boutique du jeu soit en réalisant des challenges.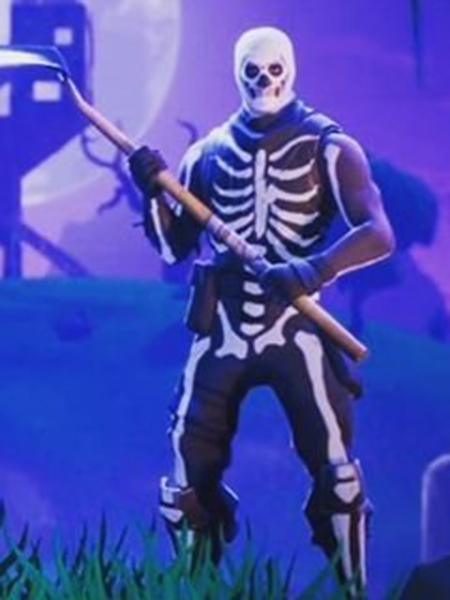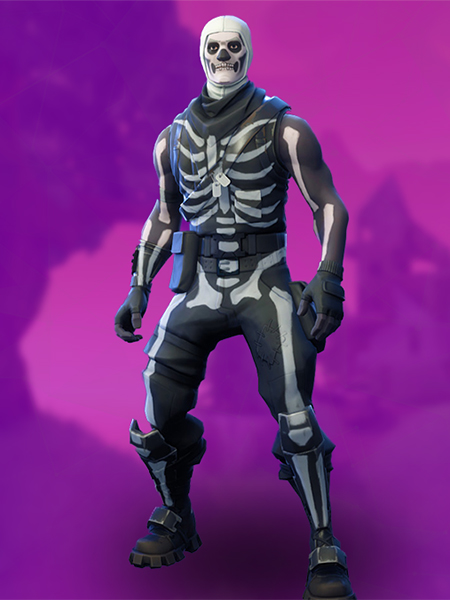 Un look qui tue
Pour cette figurine exclusive, Funko a donc représenté le Skull Trooper en version glows in the dark, les parties blanches s'allumant en bleu fluorescent dans le noir. C'est une combinaison noire sur laquelle sont dessinés un squelette, ainsi qu'un masque blanc représentant le visage de la mort. Enfin, il tient une longue faux, l'arme associée à ce skin, dans ses mains.