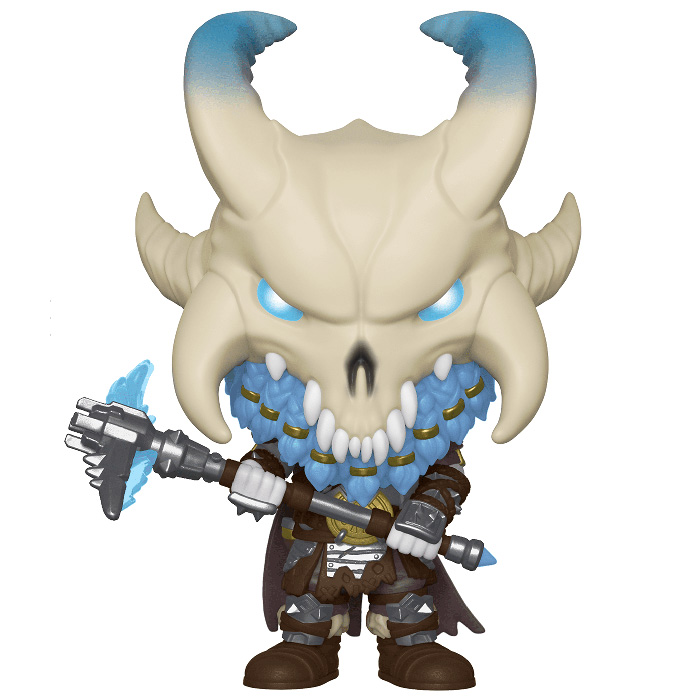 Figurine Ragnarok glows in the dark (Fortnite)
La figurine Funko Pop Ragnarok glows in the dark (Fortnite) vous intéresse ?

Vérifier la disponibilité sur

Un glorieux viking
Ragnarok est un des nombreux skins que les joueurs peuvent obtenir dans le jeu vidéo en ligne Fortnite Battle Royale. Certains sont des récompenses alors que la plupart peuvent s'acheter sur la boutique en ligne. Ragnarok s'obtient à partir du niveau 100 du battle pass de la saison cinq. Au même que des skins comme le pirate Blackheart, ce skin a la particularité d'être évolutif et atteint son look final au bout de la cinquième étape. La première version est un simple viking torse nu avec une barbe bleue et au fur et à mesure viennent s'ajouter des vêtements, accessoires ou armes jusqu'à arriver à ce fameux masque impressionnant.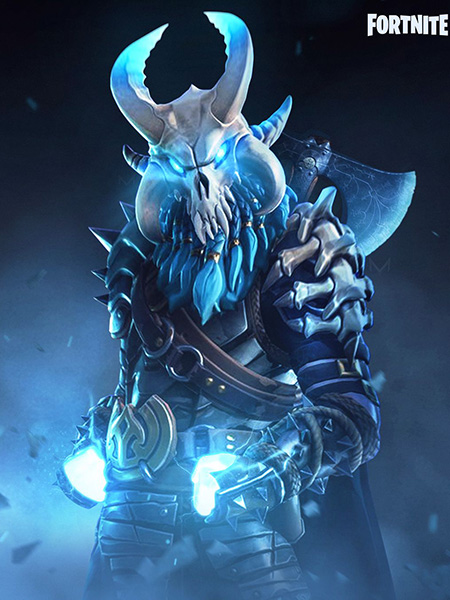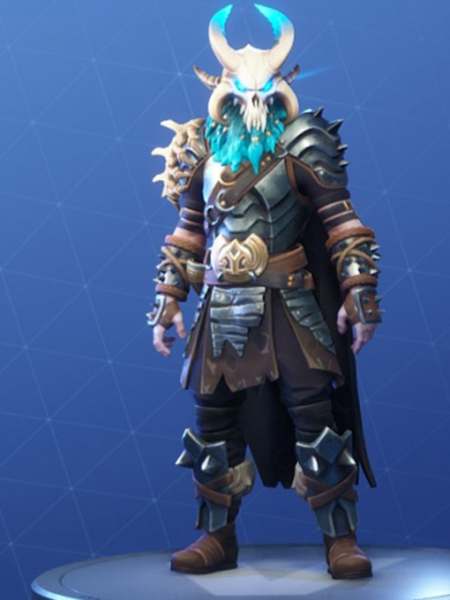 Encore plus terrifiant
Pour cette version exclusive du personnage, Funko a décidé de le représenter en glows in the dark, c'est à dire qu'il brille dans le noir, plus spécifiquement, les parties bleus de la figurines, à savoir sa barbe et le bout de ses cornes. Il porte aussi une armure très lourde avec de grosses bottes marrons, un plastron en cuir et métal au niveau du torse et de nombreuses pièces d'armure métalliques attachées à ses bras et ses épaules. Il tient dans ses mains une hache assez complexe dont une partie brille en bleu. Enfin, on retrouve donc cette barbe bleue nattée ainsi que ce masque de squelette de démon avec six cornes et des yeux brillants.