Figurine Bash glows in the dark (Fortnite)
La figurine Funko Pop Bash glows in the dark (Fortnite) vous intéresse ?

Vérifier la disponibilité sur

Un drôle de mélange
Bask est une tenue de rareté épique que le joueur peut obtenir dans le jeu vidéo en ligne Fortnite Battle Royale. Ce dernier pouvait s'obtenir dès le chapitre deux de la première saison payante du jeu. Il fait partie du leftover set, un set constitué de tenues ou skins qui auraient initialement du faire partie d'autres sets, dans son cas le set Sunshine and Rainbows. Il est en fait une version réarrangé du skin Bright Gunner avec la tête de licorne du set Harvesting Tool. Cela donne un drôle de mélange et un personnage à l'allure inquiétante. Depuis 2019, il peut se trouver dans la boutique en pack avec Brilliant Bomber.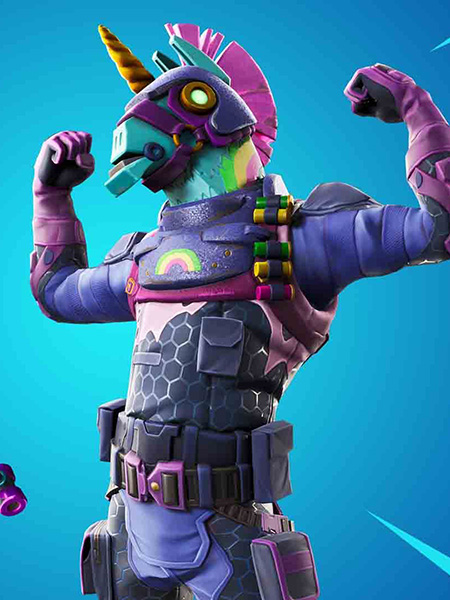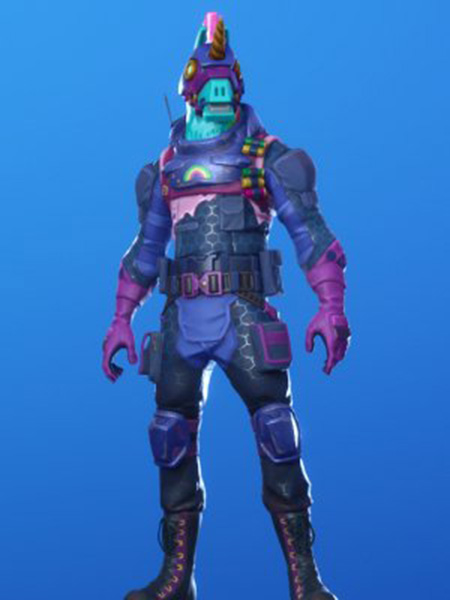 Une tenue complexe
Pour cette version exclusive à Comic Con de New York, Funko a donc décidé de représenter cette tenue au style assez complexe. Il porte un costume moulant noir avec une texture d'écailles ainsi que des empiècements et protections violettes au niveau des genoux, des bras et de l'entre-jambe. Il porte aussi les restes d'un t-shirt rose déchiré et des gants assortis. Au niveau de la tête, on retrouve donc cette sorte de casque de licorne avec un museau et des oreilles turquoise ainsi qu'une corne dorée.