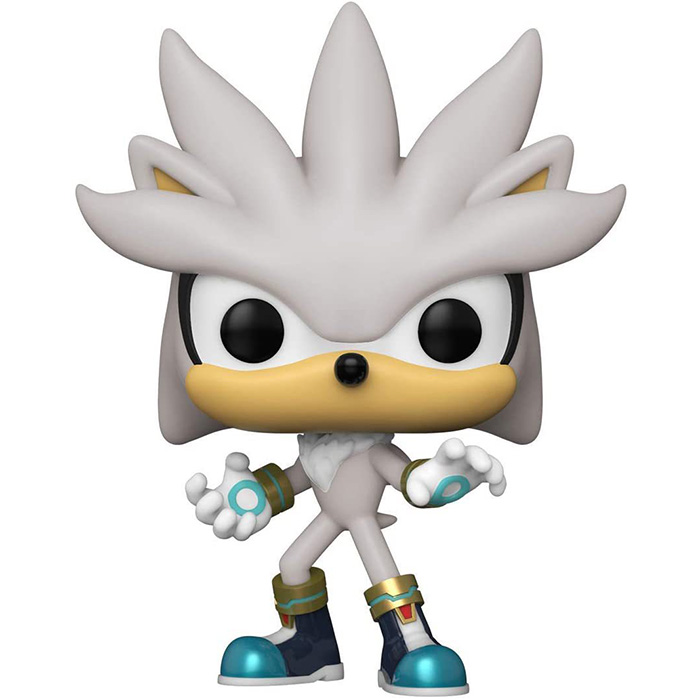 Figurine Silver (Sonic The Hedgehog)
Un nouvel allié
Silver est un personnage de la licence de jeux vidéo Sonic The Hedgehog. Il apparait pour la première fois dans le jeu Sonic The Hedgehog aussi appelé Sonic 2006 du fait qu'il est sorti en 2006 et le premier à sortir sur les consoles de septième génération. Silver est le personnage principal qu'interprète le joueur dans cet opus. C'est lui aussi un hérisson mais qui vient du futur pour empêcher certaines choses de se produire dans le présent pour sauver son époque. Silver a la même super rapidité que Sonic et il possède en plus un pouvoir de télékinésie qui lui permet de déplacer les objets à volonté et de se faire voler lui même.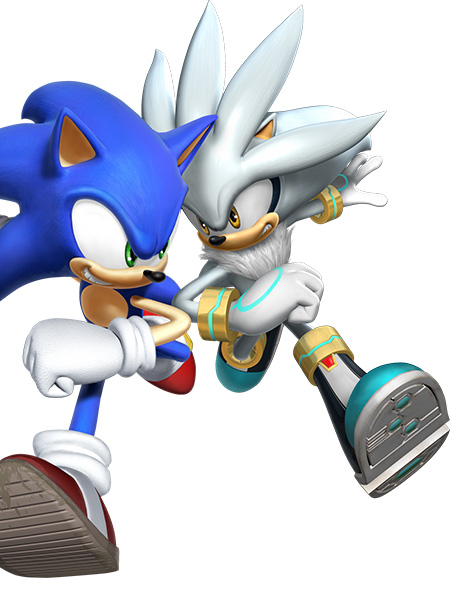 Un hérisson du futur
Comme Sonic, Silver est un hérisson anthropomorphe. Il se tient donc sur ses pattes arrières et a des bras et des jambes semblant humains. Comme son nom l'indique, il est d'une couleur gris argenté. Au niveau de la tête, il a des pics à l'arrière de la tête mais aussi des pics partant d'entre ses deux yeux et remonte assez haut au-dessus de la tête. Enfin, il porte de grosses bottes bleues avec le bout turquoise et des anneaux dorés autour des chevilles. Il porte les mêmes anneaux autour des poignets et porte des gants blancs avec des anneaux turquoises.