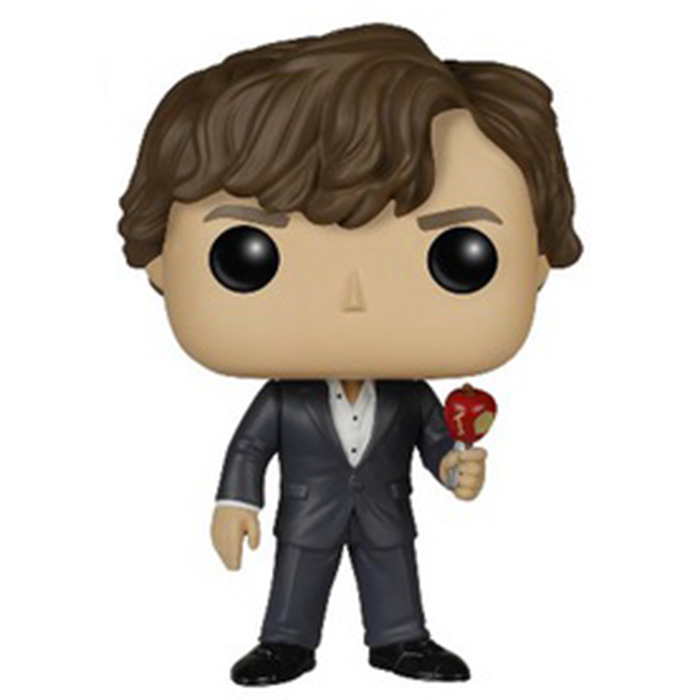 Figurine Sherlock with Apple (Sherlock)
La figurine Funko Pop de Sherlock with Apple (Sherlock) vous intéresse ?

Vérifier la disponibilité sur

Sherlock contre Moriarty
Sherlock Holmes est l'un des deux personnages principaux de la série télé anglaise Sherlock. Cette série de la BBC est une adaptation moderne des romans d'Arthur Conan Doyle et l'on y retrouve certaines des enquêtes et des plus grands criminels de l'univers du détective dans une version 21ème siècle. Comme dans les romans, Sherlock est un détective privé hautement intelligent avant une tendance à l'addiction aux drogues dès qu'il ne peut plus assouvir son addiction pour la résolution de mystères criminels. Au début de la série, lorsqu'il recherche un colocataire pour s'installer avec lui à Londres, il rencontre le docteur John Watson. Celui-ci est un ancien médecin de l'armée en manque de sensation depuis son retour à la vie civile. Il va commencer à accompagner Sherlock dans ses enquêtes et à les raconter sur son blog, les rendant tous les deux célèbres malgré eux.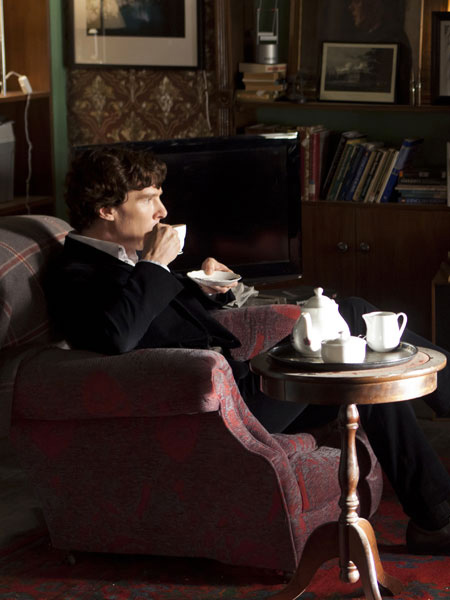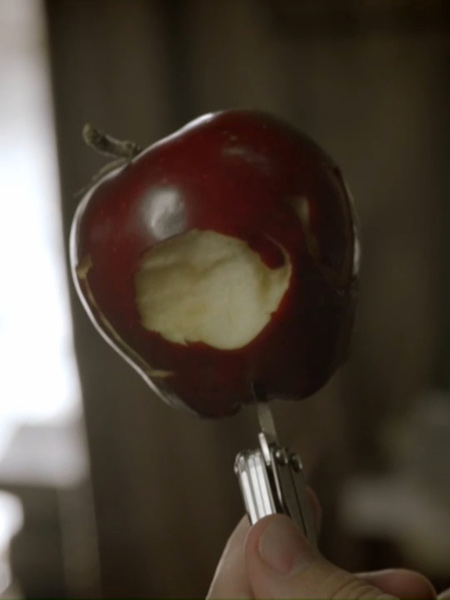 Sherlock et la pomme
Pour cette figurine exclusive aux magasins BAM, Sherlock est représenté lors d'une scène bien spécifique de la série. En effet, l'un des ennemis les plus célèbres de Sherlock est James Moriarty qui est un peu son opposé puisqu'il se décrit comme criminel consultant. En fin de saison 2, celui-ci est arrêté mais contre toute attente, il est jugé innocent. Il se rend ensuite chez Sherlock et prend le thé avec lui en mangeant une pomme. On reconnait bien le costume noir élégant que Sherlock porte avec une chemise blanche légèrement ouverte et toujours sans cravate. Au niveau de la tête, on retrouve sa coupe de cheveux habituelle bien reconnaissable et il tient donc une pomme rouge au bout d'un couteau et l'on peut voir qu'elle a déjà été mordue une fois.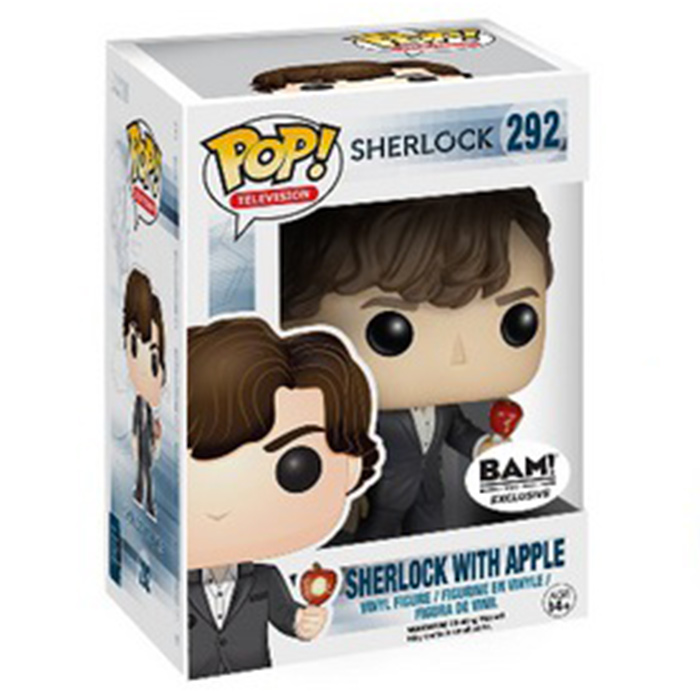 La figurine Funko Pop de Sherlock with Apple (Sherlock) vous intéresse ?

Vérifier la disponibilité sur