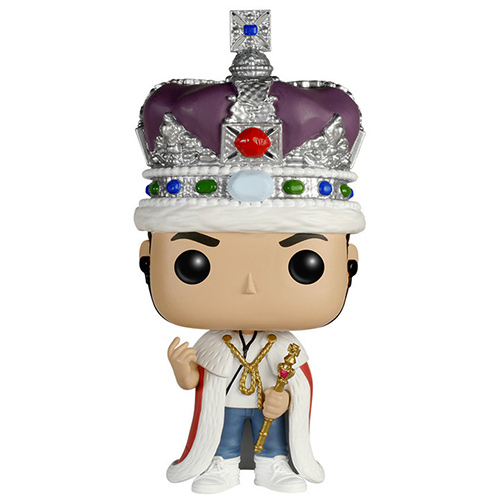 Figurine Moriarty with crown (Sherlock)
La figurine Funko Pop de Moriarty with crown (Sherlock) vous intéresse ?
Vérifier la disponibilité sur

Un méchant avec du style
Jim Moriarty est le grand ennemi de Sherlock Holmes dans la version moderne des aventures du célèbre détective imaginé par Conan Doyle. Dans Sherlock, les aventures de Sherlock Holmes se déroulent à notre époque et les scénaristes ont très intelligemment adapté les nouvelles originales au monde moderne. Sherlock est ici un détective consultant pour la police et menant aussi ses propres enquêtes. John Watson est un médecin de l'armée qui a du mal à se réhabituer à la vie civile, il rencontre Sherlock au début de la série alors qu'il est à la recherche d'un colocataire. Jim Moriarty est mentionné dès le premier épisode de la série lorsqu'on apprend que le tueur en série chauffeur de taxi a reçu son aide en tant que "criminel consultant". On le rencontre pour la première fois lorsqu'il kidnappe John Watson afin de prévenir Sherlock d'arrêter d'interférer avec ses affaires. Moriarty est un peu le pendant criminel de Sherlock. Il est comme lui extrêmement intelligent et sociopathe. Il a aussi un sens de l'humour très particulier et un sens du dramatique qu'il partage avec Sherlock même si cela s'exprime différemment chez lui !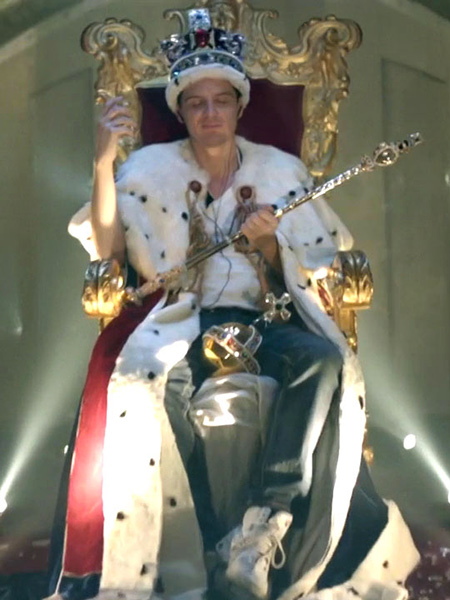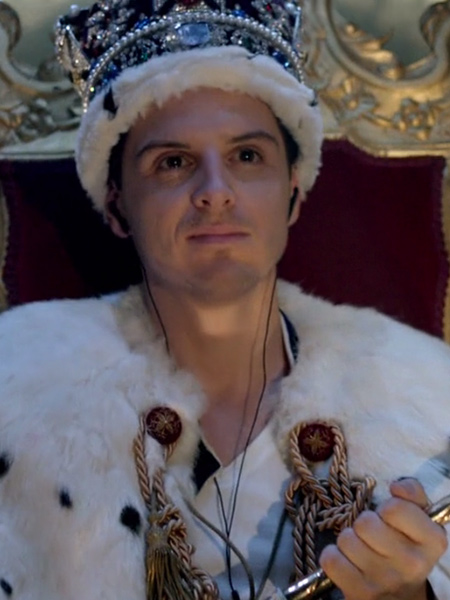 Le roi de la manipulation
Dans le dernier épisode de la saison 2, Moriarty met en place tout un plan pour s'introduire à la Tour de Londres et voler les joyaux de la couronne. Il y parvient mais s'y laisse volontairement enfermer pour ensuite se faire arrêter. Il en profite alors pour s'installer sur le fauteuil et porter les joyaux de la couronne. C'est donc ainsi que Funko a représenté Moriarty sur cette version alternative de cette figurine. Se faisant à ce moment là passer pour un touriste, il porte donc un jean bleu clair avec un t-shirt blanc et des baskets blanches montantes. Il porte en plus la cape de velours rouge bordée de fourrure blanche exposée avec les joyaux de la couronne et tient le fameux sceptre doré décorée d'un gros rubis. Au niveau de la tête, son visage est tout simple mais il porte donc la couronne d'Angleterre. Celle-ci est très joliment représentée avec sa base en velours violet ainsi que les nombreux détails d'argent gravé et toutes les pierres précieuses.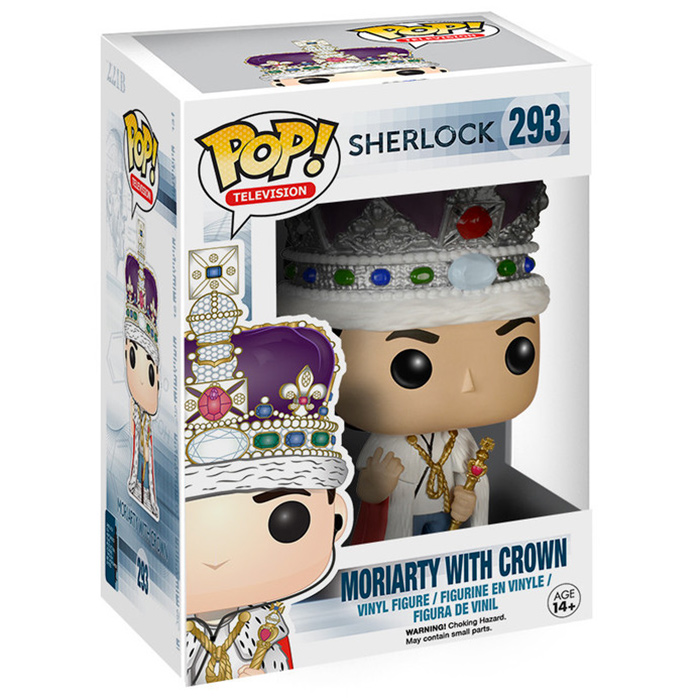 La figurine Funko Pop de Moriarty with crown (Sherlock) vous intéresse ?
Vérifier la disponibilité sur