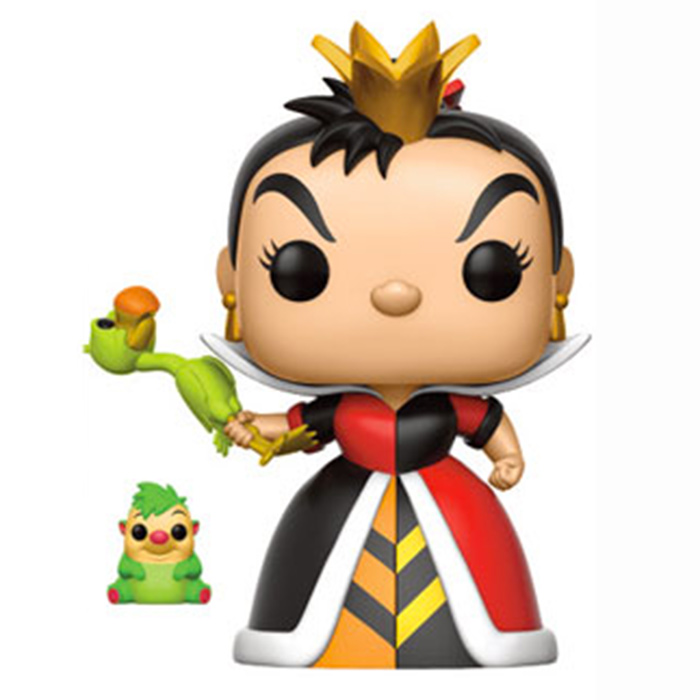 Figurine Queen Of Hearts (Alice Au Pays Des Merveilles)
La figurine Funko Pop Queen Of Hearts (Alice Au Pays Des Merveilles) vous intéresse ?

Vérifier la disponibilité sur

Qu'on leur coupe la tête!
La reine de coeur (queen of hearts en anglais) est un personnage important du dessin animé Alice Au Pays Des Merveilles des studios Disney et inspiré du célèbre roman de Lewis Carroll. Dans cette histoire, la jeune Alice se retrouve plongée dans un monde complètement fou après avoir suivi un drôle de lapin blanc, s'écriant être en retard, dans son terrier. Alors qu'elle tente à tout prix de retrouver le chemin qui la ramènera chez elle, et après de nombreuses péripéties, Alice se retrouve finalement chez la reine de Coeur. Cette reine tyrannique ne dénote pas dans cet univers de fous puisque lorqu'Alice la rencontre, elle est entrain de jouer au cricket avec oiseau comme canne et un hérisson en guise de balle.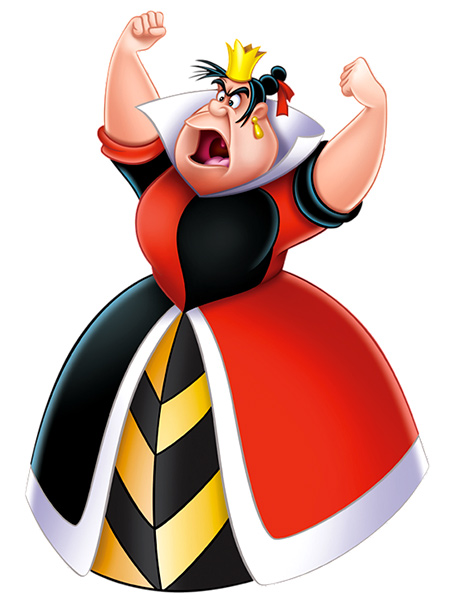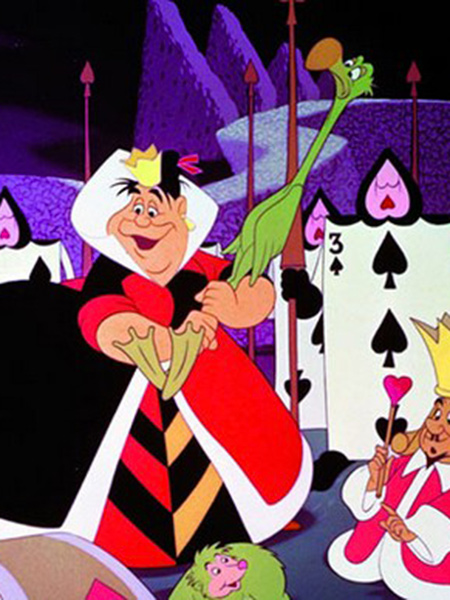 En rouge et noir
Comme son nom l'indique, la reine de coeur tient son apparence du personnage du jeu de carte. Elle porte donc une robe rouge et noir dont les couleurs s'alternent entre le bas et le haut de la robe pour former une sorte de damier. On retrouve aussi les bandes couleurs jaunes et noires qui apparaissent en dessous. Au niveau de la tête, on retrouve ses épais sourcils ainsi que son gros nez disgracieux. Sur le dessus de sa tête, on retrouve sa toute petite couronne dorée ainsi que cette drôle de houppette de cheveux. Dans sa main droite, elle tient donc cet oiseau vert ressemblant à un sorte de perroquet et lui servant de canne. Enfin à ses côtés se retrouve l'adorable petit hérisson à la drôle de couleur verte lui servant de balle.