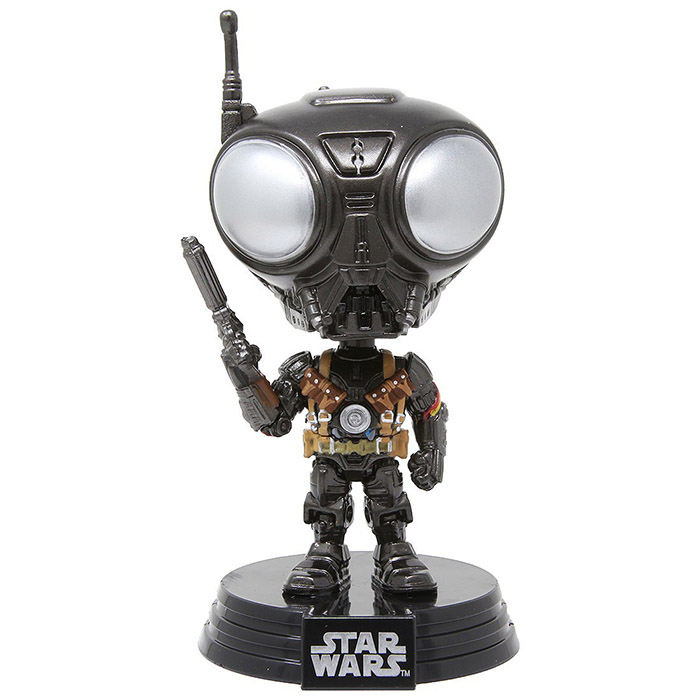 Figurine Q9-0 (Star Wars The Mandalorian)
La figurine Funko Pop Q9-0 (Star Wars The Mandalorian) vous intéresse ?

Vérifier la disponibilité sur

Un robot très poli
Q9-0 est un droide que l'on rencontre dans un épisode de la série The Mandalorian se déroulant dans l'univers Star Wars plusieurs centaines d'années avant le début de la première trilogie. Le héros est un chasseur de primes issu du mystérieux peuple des mandaloriens qui vivent dans le secret et ne révèlent jamais leur vrai visage. Au début de la série, il accepte une mission pour un riche client faisant anciennement partie de l'empire. Mais la cible est l'enfant d'une étrange espèce et le mandalorien décide de retourner le récupérer après l'avoir déjà livré à son client. Il va se retrouver alors lui-même la cible de nombreux chasseurs de primes. Il va alors devoir trouver des missions non officielles afin de trouver du travail. Il va alors accepter d'aider d'anciens partenaires contrebandiers avec qui il était brouillé à libérer l'un des leurs emprisonnés. Q9-0 est un droide travaillant avec eux et qui va rester dans le vaisseau afin de coordonner la mission. Mais, comme c'est le cas avec tous les droides, le mandalorien ne lui fait pas très confiance malgré son côté très poli et son accent anglais. Et il va avoir raison.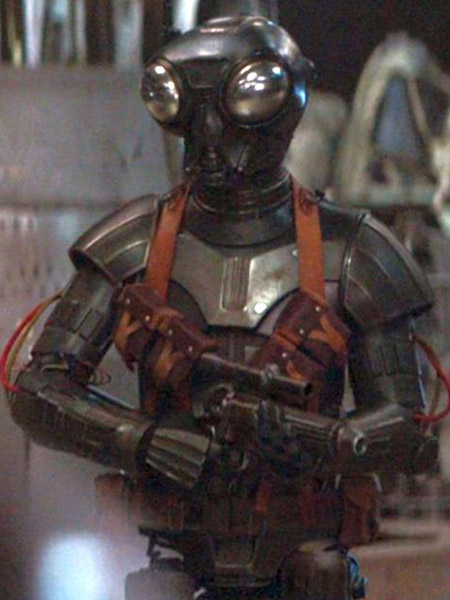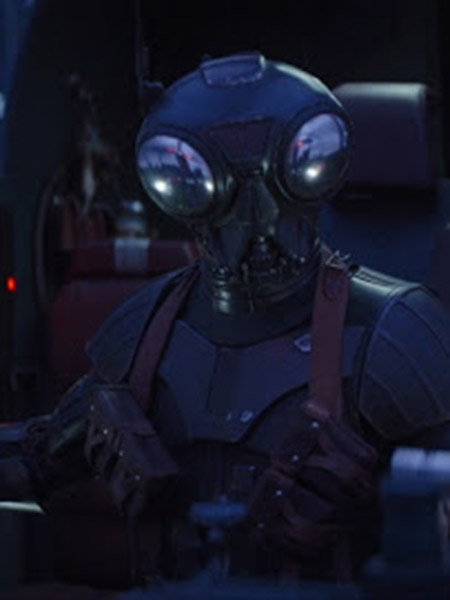 Une drôle de fourmi
Q9-0 est un droide au corps plutôt anthropomorphe. Il est fait de métal gris foncé plutôt brillant et porte une sorte de gilet en cuir et comprenant plusieurs petites pochettes pour ses outils. Dans sa main droite, il tient un gros fusil qui semble être fait du même métal que son corps. Ce qui est le plus remarquable chez lui, c'est sa tête qui semble être celle d'un insecte, une sorte de grosse fourmi avec deux très gros yeux ronds avec matière d'un blanc opaque légèrement brillant.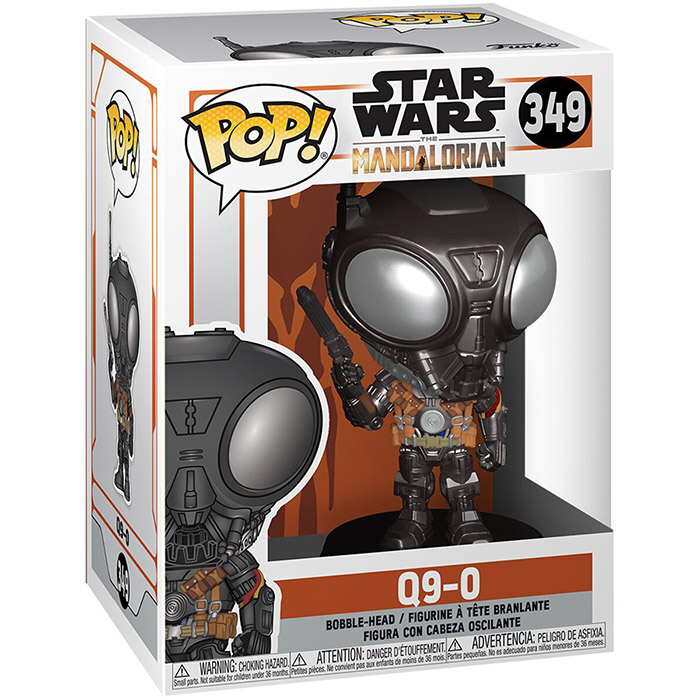 La figurine Funko Pop Q9-0 (Star Wars The Mandalorian) vous intéresse ?

Vérifier la disponibilité sur

Trouvable également ici :

13.90 €
Voir l'offre