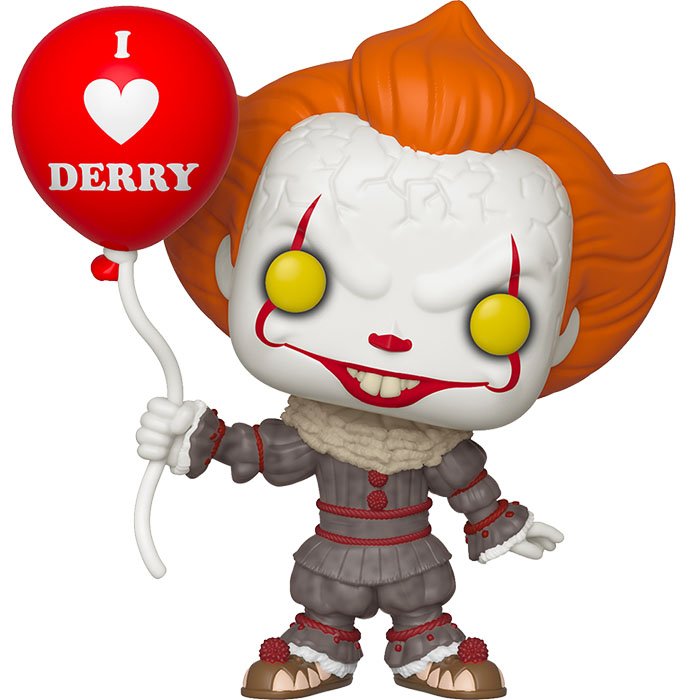 Figurine Pennywise with balloon (It, Chapter Two)
La figurine Funko Pop Pennywise with balloon (It, Chapter Two) vous intéresse ?

Vérifier la disponibilité sur

Un retour en force
Pennywise est l'un des plus terrifiants monstres créés par Stephen King dans le roman et les films It. Dans le deuxième film, comme prévu, vingt-sept ans après les évènements du premier film, il revient dans une scène des plus terrifiantes. Deux hommes se baladent dans la fête foraine de la petite ville de Derry et ils sont agressés par un groupe de délinquants à la sortie de celle-ci parce qu'ils sont gay. L'un d'eux se fait tabasser et est jeté dans l'eau par dessus le pont. Son compagnon descend au bord de l'eau pour essayer de le récupérer mais le jeune homme est en fait sorti de l'eau par Pennywise de l'autre côté de la rive. C'est alors que des ballons "I love Derry" arrivent par centaines sous le pont et empêchent le jeune homme de voir ce qui se passe. Quand il peut à nouveau voir, Pennywise est entrain de le dévorer. Mike, le seul du groupe d'amis resté à Derry, apprend cette histoire et rappelle ses amis afin qu'ils tiennent leur promesse de revenir si Pennywise recommençait à tuer.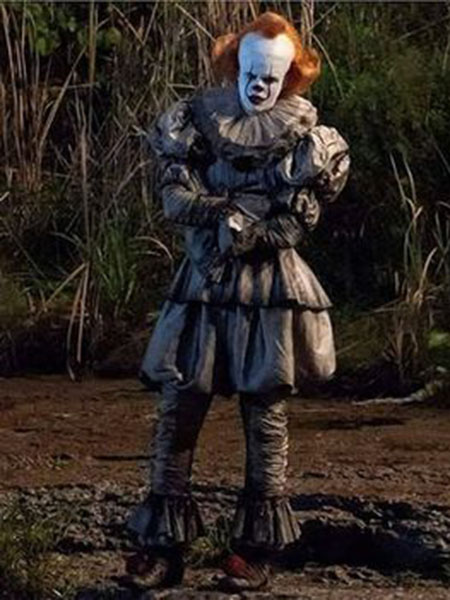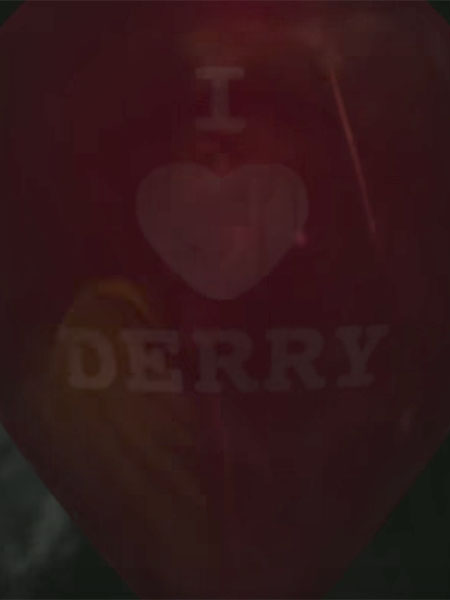 Une apparence toujours aussi inquiétante
Pennywise est ici représenté avec l'un des ballons rouges "I love Derry" bien caractéristiques du personnage. Il porte donc une tenue de clown à l'ancienne, de couleur grise, abimées par les années avec des froufrous au col, aux manches et aux chevilles. Il porte des chaussures de clow avec des pompons ainsi que des gants blancs. Au niveau de la tête, sa peau est blanche et très abimée au niveau du front et ses cheveux oranges sont coiffés en sortes de pointes sur les côtés et le dessus de son visage. Il a de grandes dents de lapin, la bouche peinte en rouge et des traits rouges autour de ses yeux jaunes. Enfin, il tient dans sa main le fameux ballon rouge accrochée par une ficelle blanche.