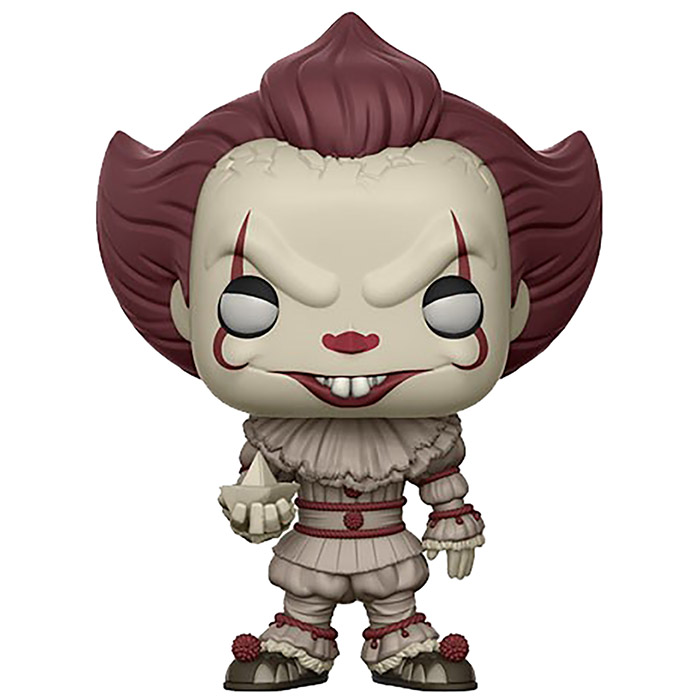 Figurine Pennywise with boat chase (It)
La figurine Funko Pop de Pennywise with boat chase (It) vous intéresse ?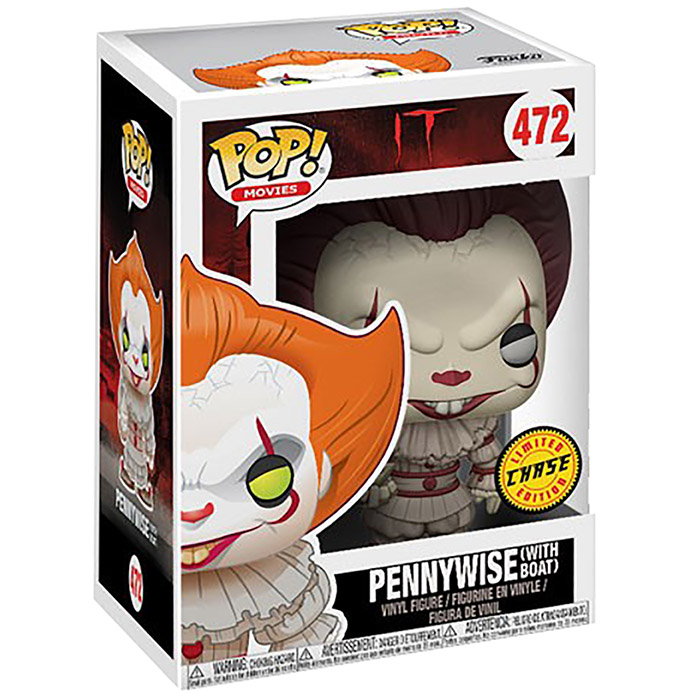 Vérifier la disponibilité sur

Le début d'une histoire terrifiante
Pennywise est le terrifiant monstre du célèbre roman de Stephen King It (Ca en français) dont la première partie est une nouvelle fois adaptée à l'écran en 2017. Au début de l'histoire, un petit garçon va jouer sous la pluie à faire flotter son bateau en papier dans le caniveau. Mais quand celui-ci tombe dans une bouche d'égout, il tombe nez à nez avec un clown plutôt inquiétant. Celui-ci l'invite à le rejoindre et quand le garçon refuse et commence à partir, le clown l'attire en lui arrachant le bras avec sa mâchoire terrifiante. Un an plus tard, plusieurs enfants de la ville commencent à avoir des visions terrifiantes de leur plus grande peur et le clown est toujours l'élément en commun. Quand ils font des recherches à la bibliothèque, ils se rendent compte que le clown a fait des apparitions en ville depuis plus d'une centaine d'années et que tous les 27 ans, elle était touchée par une vague de disparitions d'enfants qui s'arrêtait toujours de manière aussi soudaine qu'elle avait commencé.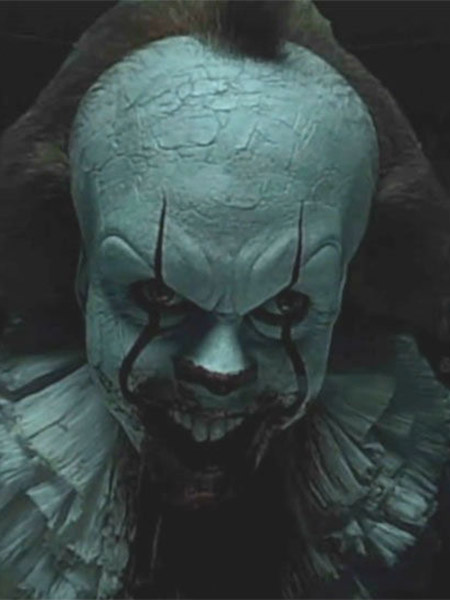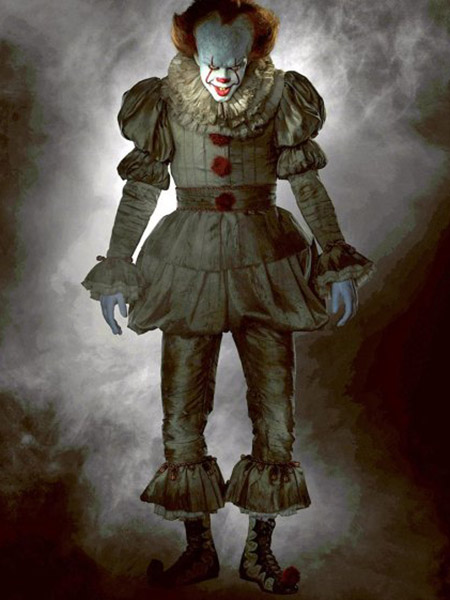 Pennywise en version rétro
Pour cette version chase du personnage, Funko l'a représenté avec des couleurs sepia un peu passés. En effet, quand les enfants font des recherches, ils trouvent de vieilles photos d'archive où l'on retrouve déjà le clown et sa tenue rétro. Il porte un costume de clown blanc aux jolis détails comme les pompons à la place des boutons, la collerette autour du coup ou la dentelle au niveau des manches. Il est aussi représenté tenant le bateau lui permettant d'attirer le petit Georgie au début du film. Enfin, au niveau de la tête, on retrouve bien son maquillage étirant sa bouche et représentant des crochets rouges autour des yeux et un coeur au niveau du nez. Ses cheveux, normalement oranges, sont ici d'un rouge sombre pour coller à l'ambiance sepia des photos anciennes.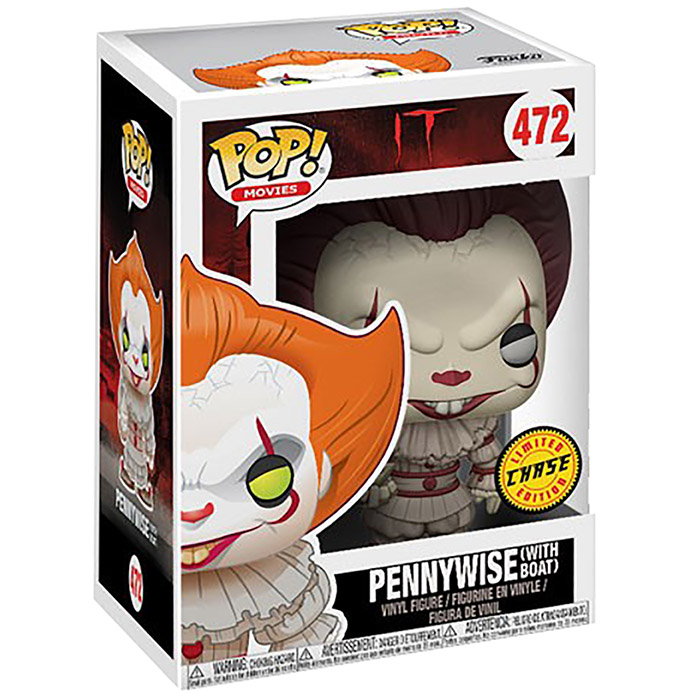 La figurine Funko Pop de Pennywise with boat chase (It) vous intéresse ?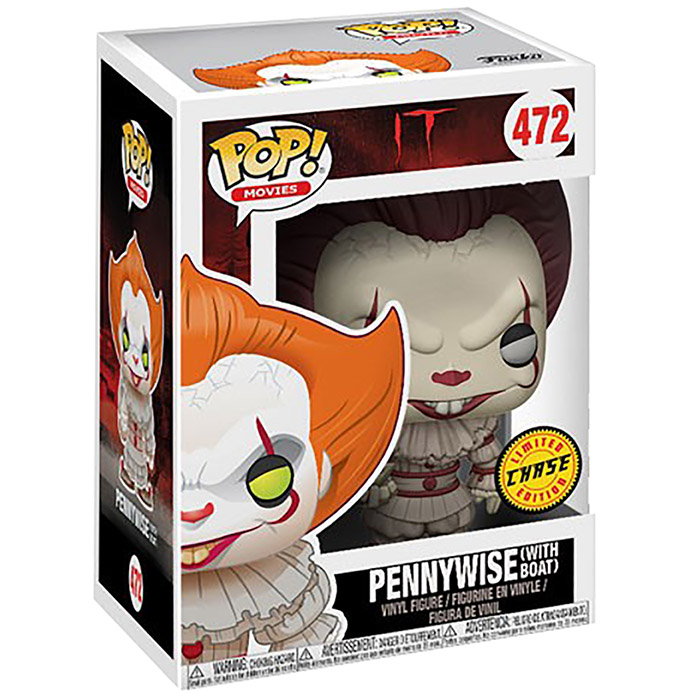 Vérifier la disponibilité sur

Bons plans partenaires