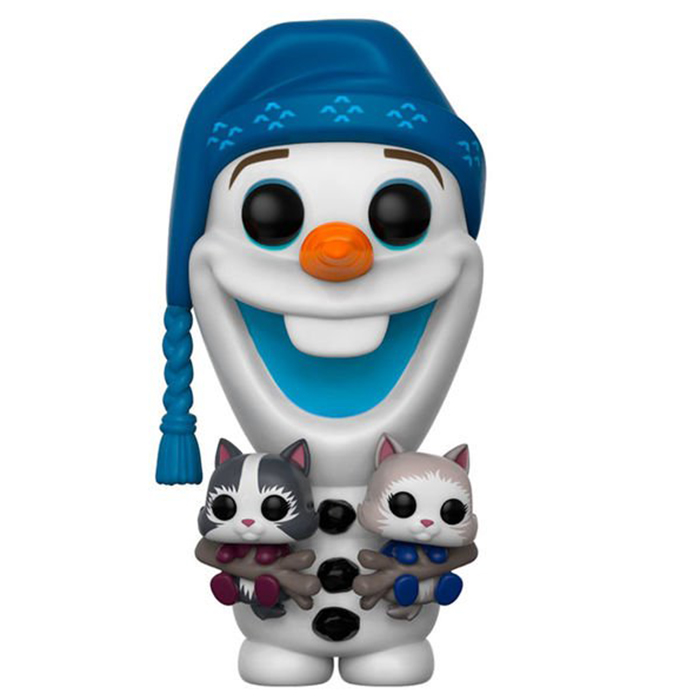 Figurines Olaf with kitten (Olaf's frozen adventure)
Les figurines Funko Pop Olaf with kitten (Olaf's frozen adventure) vous intéressent ?

Vérifier la disponibilité sur

Olaf devient le héros
Olaf est l'un des héros du court métrage des studios Disney Olaf's frozen adventure. Tout d'abord apparu dans le dessin animé Frozen (La Reine Des Neiges), Olaf est une bonhomme de neige vivant créé par magie par la princesse Elsa d'Arendelle pour sa petite sœur Anna lorsqu'elles étaient enfants. Plus tard lorsqu'Elsa perd le contrôle de ses pouvoirs après son couronnement, elle s'enfuit dans la montagne. Anna lui court après et croise le chemin de Kristoff et Sven, un livreur de glace et son renne, mais aussi d'Olaf. Ils vont tous trois l'aider à retrouver sa sœur. Olaf est un personnage amusant et toujours très positif et enthousiaste. Il apparaîtra aussi dans le premier court métrage Frozen Fever où Elsa tente d'organiser l'anniversaire de sa sœur malgré son rhume mais pour ce nouveau court métrage, c'est Olaf qui est la star. Lorsqu'Anna et Elsa se rendent comptent qu'elles n'ont pas vraiment de tradition de Noël, Olaf va décider d'en créer une et va recruter le renne Olaf pour l'aider.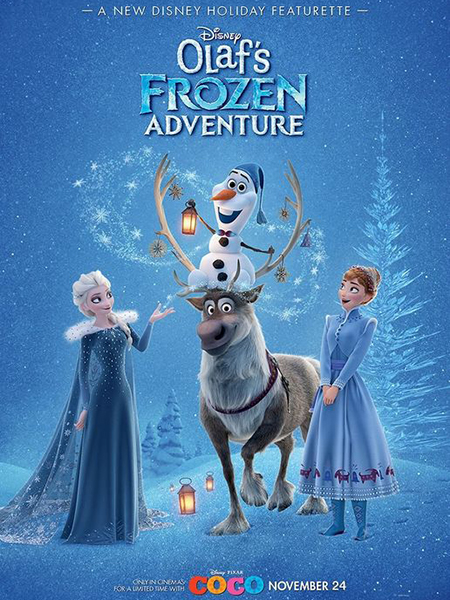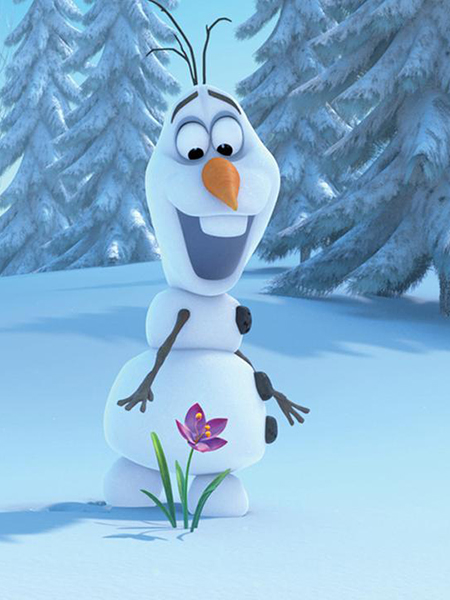 Une adorable figurine
On retrouve donc bien la forme spécifique de ce petit bonhomme de neige. Son corps est formé d'une boule de neige toute ronde et de deux plus petites pour les pieds. Sa tête a la forme d'une grosse boule de neige allongée avec de grands yeux noirs, une bouche ouverte en un large sourire et bien sûr une carotte pour marquer son nez. Pour l'occasion, il porte aussi un gros bonnet en laine bleu dont les détails sont très joliment représentés. Enfin, il tient dans ses bras représentés à l'aide de branches d'arbres deux adorables petits chatons qui ne sont pas sans rappeler l'allure des petits chats de la collection Pets de Funko.