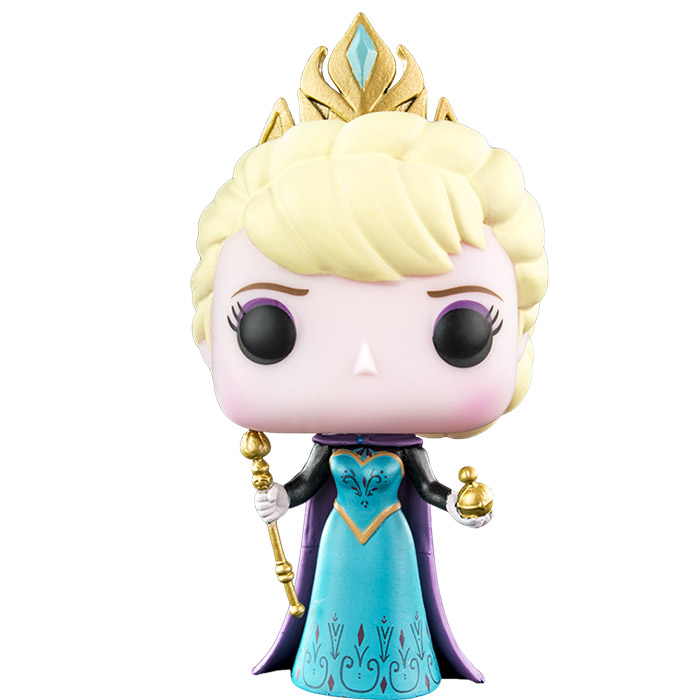 Figurine Coronation Elsa with Orb and Scepter (Frozen)
La figurine Funko Pop Coronation Elsa with Orb and Scepter (Frozen) vous intéresse ?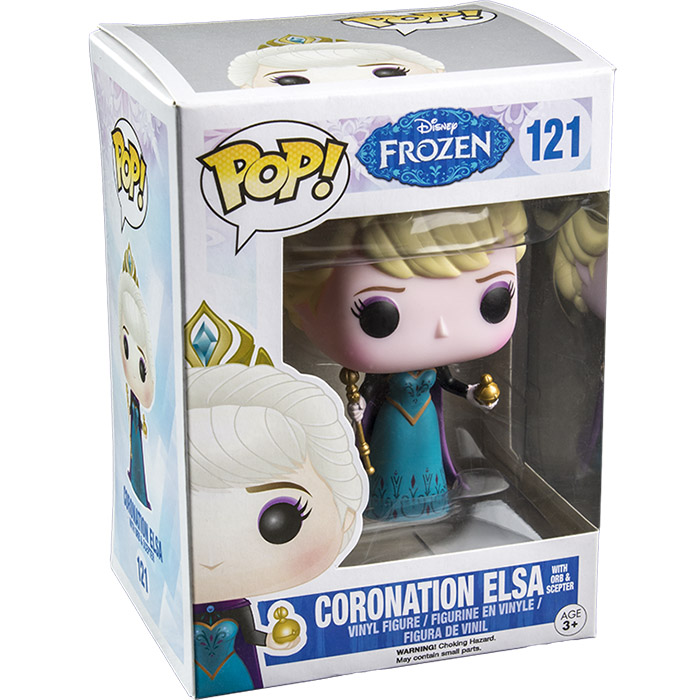 Vérifier la disponibilité sur

Un moment important
Elsa est l'un des personnages principaux du dessin animé de Disney Frozen, adaptée du conte d'Andersen La Reine des Neige. Elsa est née avec le pouvoir de contrôler à la glace et la neige. Depuis tout petite, elle s'en sert pour s'amuser avec sa soeur jusqu'au jour où elle la blesse involontairement. Celle-ci est soignée par les trolls mais étant donné la nature de la blessure, les trolls doivent effacer le pouvoir d'Elsa de sa mémoire et Elsa promet de ne plus jamais s'en servir. Mais une dizaine d'années plus tard et après la mort de leurs parents, Elsa est forcée de sortir de sa retraite forcée pour devenir reine. Malheureusement, elle perd le contrôle de ses émotions lors du couronnement et provoque un énorme blizzard. Terrifié et ayant peur de faire du mal à sa soeur à nouveau, elle s'enfuit dans la montagne. Sa soeur Anna va alors devoir partir à sa poursuite pour tenter de la ramener à la maison et Elsa va finalement comprendre comme contrôler ses pouvoirs.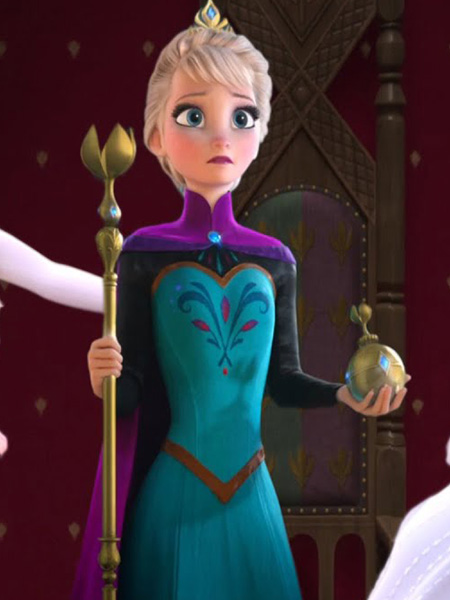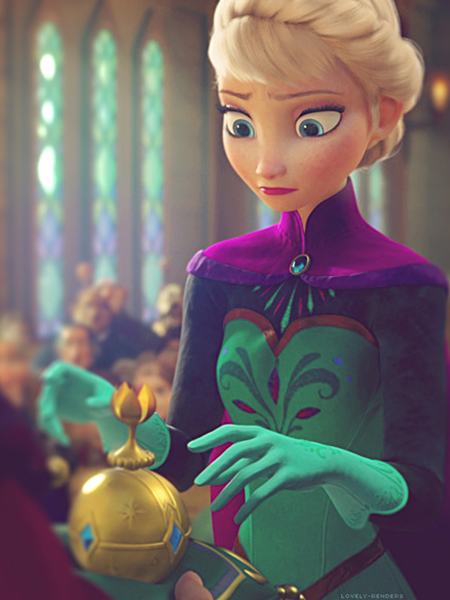 Une vraie reine
Elsa est ici représentée lors de son couronnement. Elle porte sa robe turquoise avec des motifs rappelant la glace, une ceinture dorée et de longues manches noires. Par dessus, elle porte une cape violette. Dans ses mains, elle tient un sceptre dorée représentant la royauté ainsi qu'une orbe. Au niveau de la tête, on retrouve ses cheveux blonds coiffés en un sage chignon à l'arrière de la tête avec une frange retombant sur l'avant du visage et une couronne dorée sur le dessus de la tête.