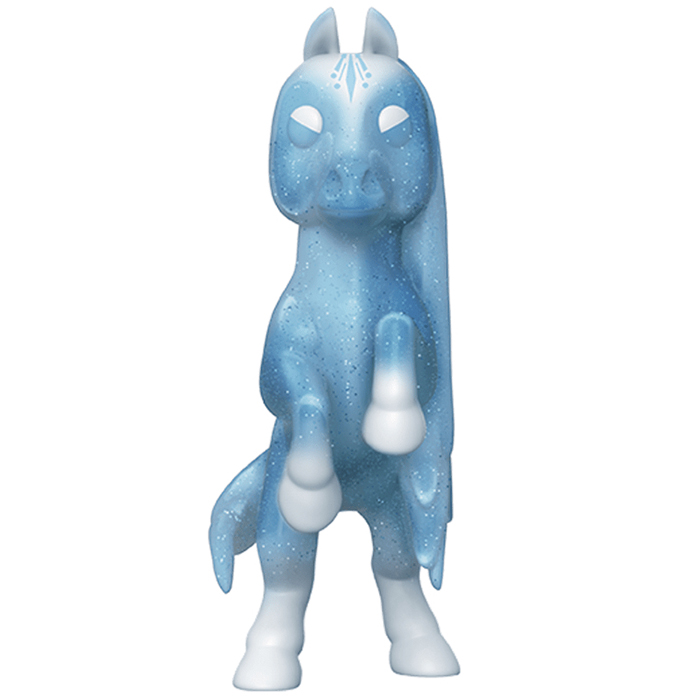 Figurine The Water Nokk supersized (Frozen 2)
La figurine Funko Pop The Water Nokk supersized (Frozen 2) vous intéresse ?

Vérifier la disponibilité sur

L'esprit de l'eau
Le Water Nokk est l'un des quatre esprits de la forêt qu'Elsa et sa famille rencontrent dans le dessin animé Frozen 2 faisant suite au populaire premier opus des studios Disney. Au début du film, Elsa, nouvelle reine d'Arendelle s'habituant plutôt bien à son rôle, commence à faire de drôle de rêves. Elle se rappelle des scènes de son enfance, une bataille contre un peuple jusque là pacifique ayant eu lieu quand son père était encore enfant. Même éveillée, elle commence à entendre de drôles de voix et, sans le vouloir, réveille les esprits de la forêt endormie depuis cette fameuse bataille. Afin de sauver Arendelle, Elsa se rend dans cette fameuse forêt afin de comprendre ce qu'il s'est passé. Alors qu'elle tente de se rendre sur l'île du souvenir, elle se retrouve confrontée au water nokk, l'esprit de l'eau prenant la forme d'un cheval géant fait d'eau. Si celui-ci semble la combattre au début, il va finalement se montrer un allié de poids quand Elsa comprendra qu'elle peut le maitriser.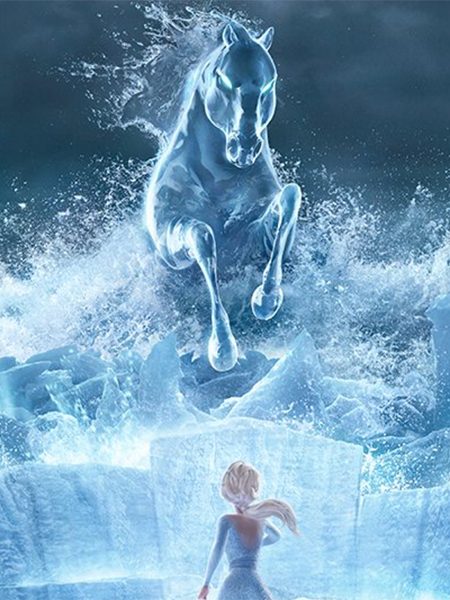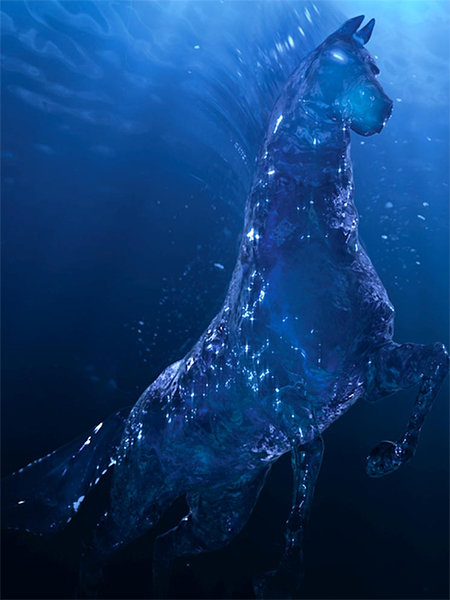 Une superbe créature
Le Water Nokk est ici représenté en version supersized de 15 cm. Il est fait d'un plastique bleu clair un peu translucide avec les pointes blanches. Le cheval est cabré sur ses pattes arrières et son expression est sérieuse. Toute une partie de son corps est recouvert de paillettes bleues afin de représenter le côté brillant du personnage. Enfin, il a une longue crinière et une queue se terminant comme des vagues. Sur son front, on retrouve des motifs géométriques rappelant les éléments toujours présents sur les vêtements d'Elsa.