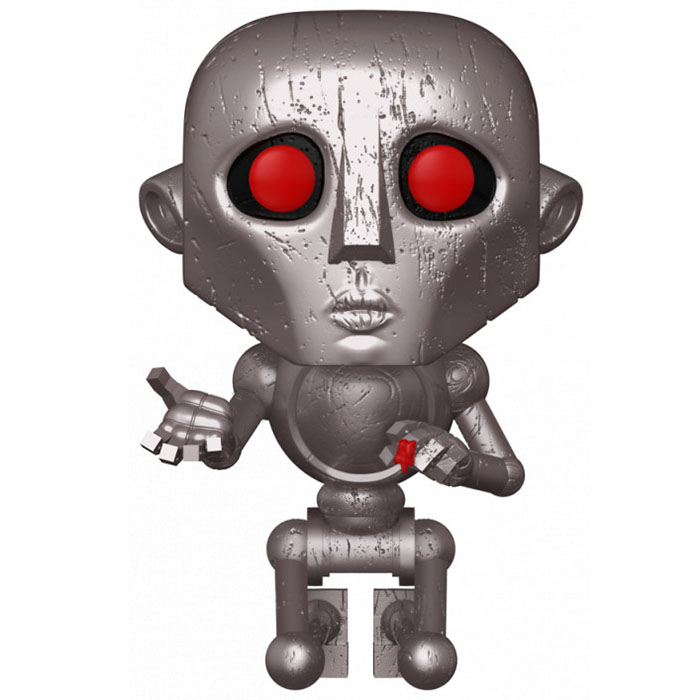 Figurine News of the World (Queen)
Un changement de direction
News of the World est le sixième album du groupe de rock anglais Queen sorti en 1977 et dont le titre fait référence à un tabloïd anglais. C'est un album qui marque un changement de direction dans le style du groupe avec un style plus rock, direct et moderne avec moins de compositions classiques du groupe. On y retrouve aussi des influences jazz et blues qui n'étaient pas présentes avant et cela est surement du au fait qu'on retrouve un équilibre dans la composition des morceaux, les quatre membres ayant tous participé de manière plus égalitaire. On y retrouve les deux morceaux cultes entamant l'album We Will Rock You et We Are The Champions, qui vont devenir des hymnes aussi bien pour le groupe que pour de nombreux sportifs. Si l'album a une moins bonne réception en Angleterre, c'est en revanche celui qui va populariser le groupe en France.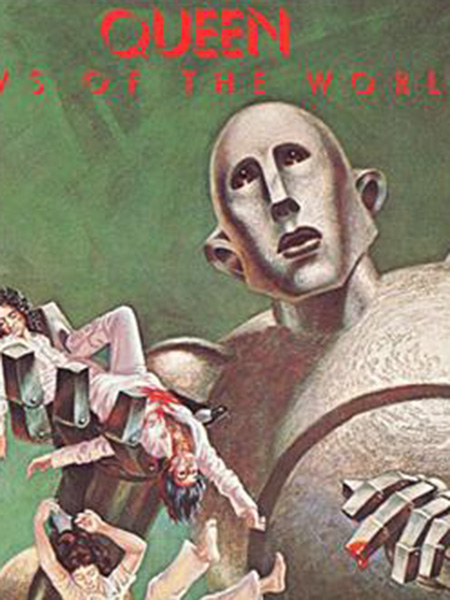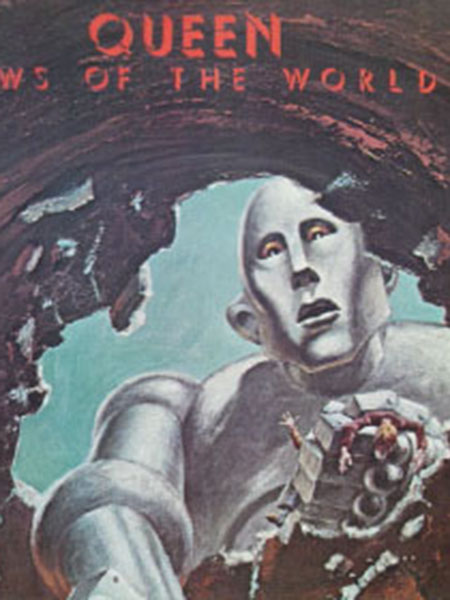 Une pochette différente
Funko a donc représenté le robot que l'on retrouve sur cette pochette qui marche aussi un changement de style par rapport aux précédentes. Il fait référence à l'auteur de science-fiction Isaac Asimov à la demande de Roger Taylor qui est un grand fan. On retrouve donc ce robot gris au style rétro, à genoux avec les yeux rouges et se tenant avec une main en avant. Sur l'autre on peut voir du sang. Normalement il tient les membres du groupe dans sa main mais on ne peut voir ce niveau de détails. On le retrouve en revanche sur la pochette imprimée sur le fond de la boite avec son fond vert et les petits personnages dans sa main.