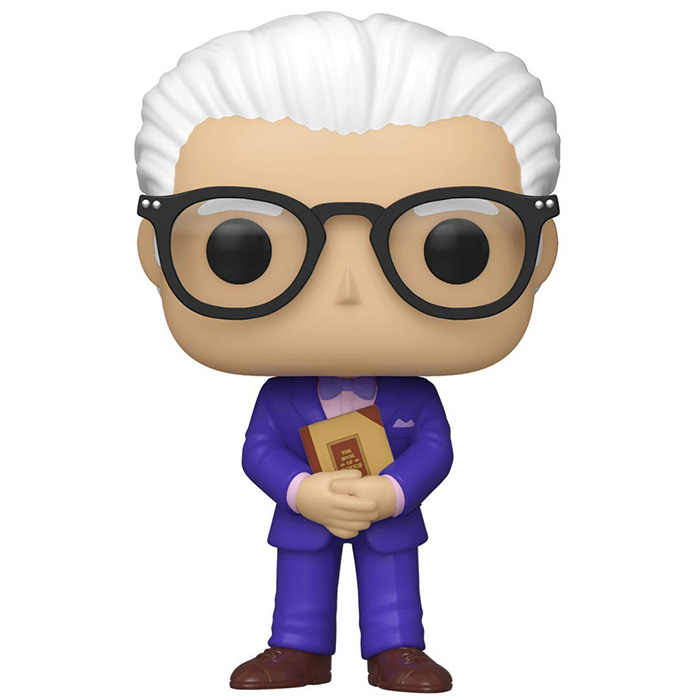 Figurine Michael (The Good Place)
L'architecte
Michael est l'architecte du voisinage dans la série The Good Place. Celle-ci se déroule comme son nom l'indique dans "The Good Place", c'est à dire le paradis. La série commence quand Eleanor meurt et se retrouve donc ce paradis qui fût intégralement créé par Michael. Celui-ci lui fait visiter l'endroit où elle va maintenant vivre, sa maison, ses voisins, sa ville et aussi son âme soeur, Chidi. Seulement, il se trouve qu'il y a eu erreur sur la personne et on confond Eleanor avec une autre Eleanor qui mérite bien plus sa place au paradis. Ce qui va cause pas mal de problèmes dans le voisinage, ce que Michael va imputer au fait que c'est le premier voisinage qu'il créé pour la Good Place. Mais alors d'autres anomalies vont apparaitre dans le voisinage, on va se rendre compte que Michael n'est peut-être pas celui qu'il dit être.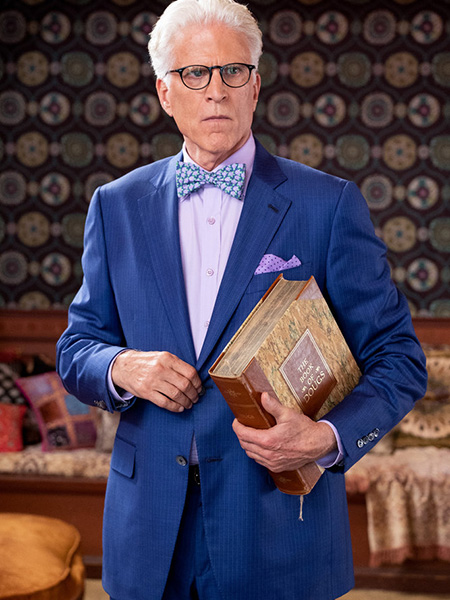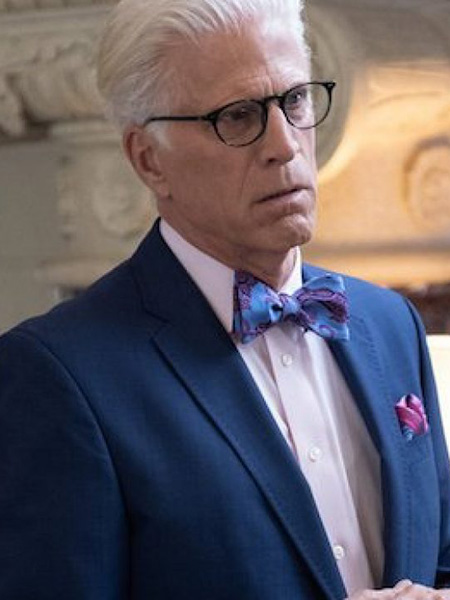 Un architecte élégant
Michael est ici représenté avec l'un des élégants costumes colorés qu'on le voit porter dans la série. C'est un costume violet avec pantalon et veste ainsi qu'une pochette rose et une chemise assortie. Comme toujours, il porte un noeud papillon, ici violet clair. Il porte aussi des chaussures marrons. Dans ses mains, il tient un livre "The Book Of Dougs" qu'il prend quand ils s'infiltrent tous dans le centre de commande de la Good Place pour tenter de parler au comité. Enfin, au niveau de la tête, on retrouve ses cheveux blancs coiffés en arrière et ses lunettes au cadre noir.