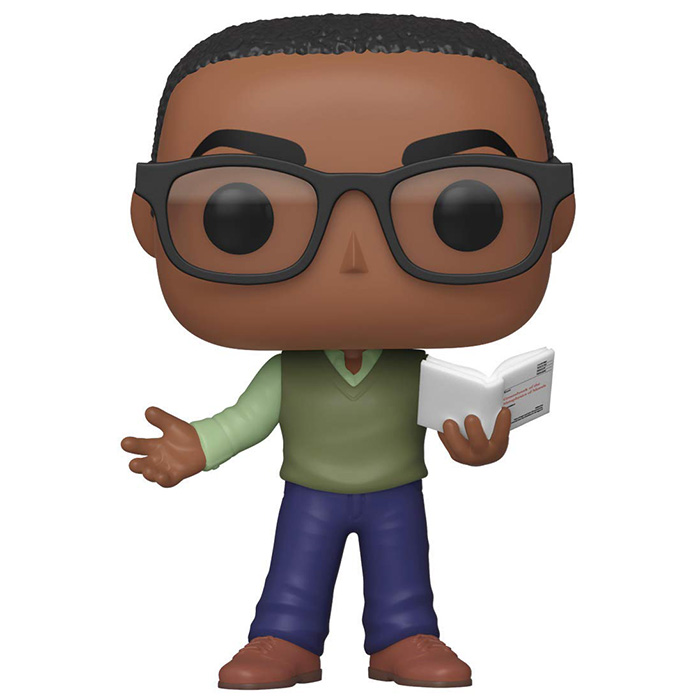 Figurine Chidi Anagonye (The Good Place)
La figurine Funko Pop Chidi Anagonye (The Good Place) vous intéresse ?
Vérifier la disponibilité sur

Un éternel indécis
Chidi Anagonye est un des personnages principaux de la série The Good Place. Avec Eleanor, Jason et Tahani, il est l'un des derniers arrivés dans "The Good Place", c'est à dire le paradis. Vivant, il était professeur de moral et d'éthique, une spécialisation qui lui avait donné comme principe de ne jamais mentir quelles que soient les circonstances. Mais son plus gros problème était surtout qu'il était un éternel indécis, la moindre petite décision à prendre le rendant fou d'angoisse. Quand il arrive dans The Good Place, on lui présente donc l'âme soeur avec qui il va passer le reste de l'éternité, Eleanor Shellstrop. Malheureusement, celle-ci lui apprend qu'elle est en fait une autre Eleanor, qu'il y a eu erreur et qu'elle est très différente de celle qui était censée être son âme soeur. Evidemment, si ils disent la vérité, Eleanor se retrouvera dans la Bad Place. Alors Chidi décide de se servir de ses connaissances pour lui apprendre à s'intégrer au paradis. Mais bien sûr, les choses ne vont pas être si simples que ça.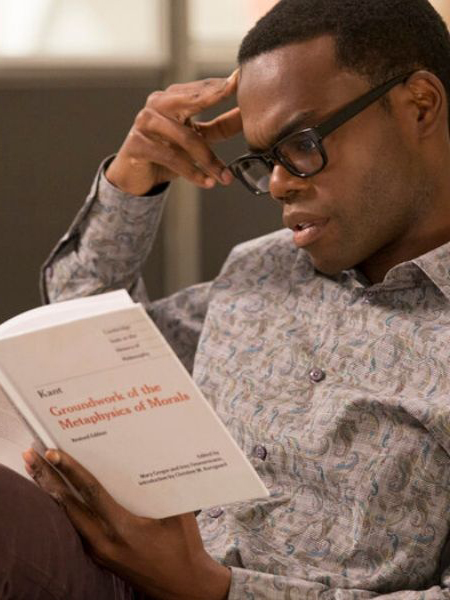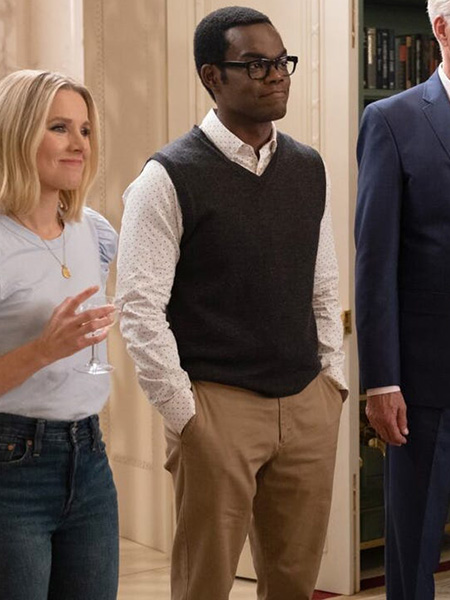 Un passionné de livres
Chidi est ici représenté avec sa tenue habituelle qu'Eleanor qualifie de nerd. Il porte un pantalon bleu avec des chaussures marrons. Avec cela, il porte aussi une chemise vert clair et son habituel gilet sans manche en laine d'un vert un peu plus foncé. D'origine sénégalaise, au niveau de la tête, sa peau est donc foncé avec des cheveux courts et ses habituelles lunettes. Enfin, il tient dans sa main l'un de ses livres de philosophie préférés.