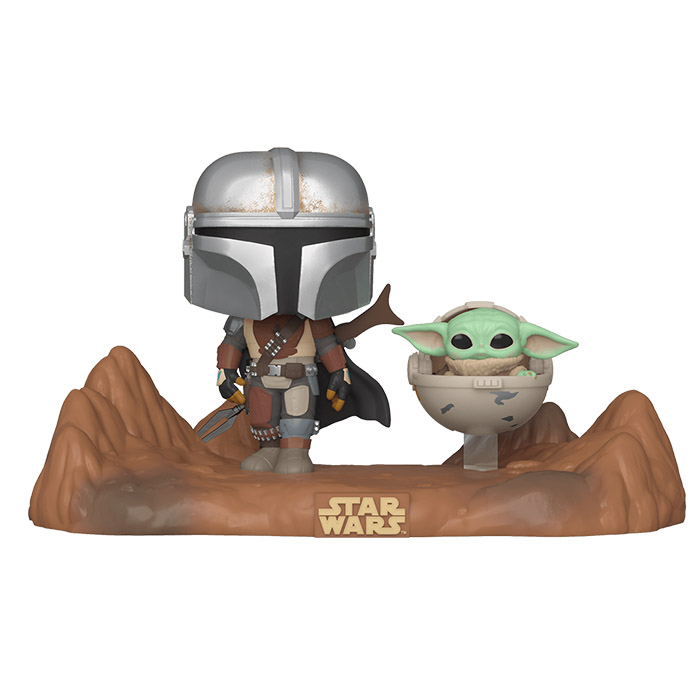 Figurines The Mandalorian with The Child (Star Wars The Mandalorian)
Les figurines Funko Pop The Mandalorian with The Child (Star Wars The Mandalorian) vous intéressent ?

Vérifier la disponibilité sur

Un duo incongru
The Mandalorian est le héros de la série Star Wars du même nom. C'est un chasseur de primes issu d'un peuple vivant de manière très secrète, la plupart d'entre eux ne révélant jamais leur visage et vivant dans les sous-terrains. Au début de la série, il accepte une mission payée en une grosse quantité de beskar, un métal rare très précieux pour les mandaloriens. Il se rend alors sur la planète Arvala-7 pour récupérer l'enfant. Il doit faire alliance avec un autre chasseur de primes pour se débarrasser de tous les bandits qui le gardaient. Il va ensuite le transporter jusqu'à son vaisseau, ce qui va se révéler plus compliqué que prévu, et le ramener à son client. Mais il va finalement changer d'avis et venir le récupérer, s'étant attaché à l'enfant et doutant des intentions de son client.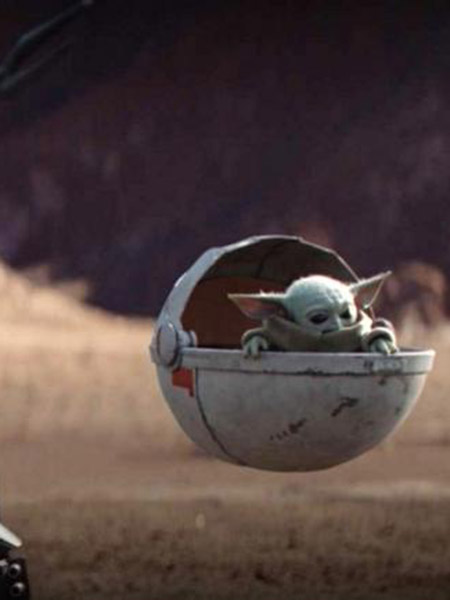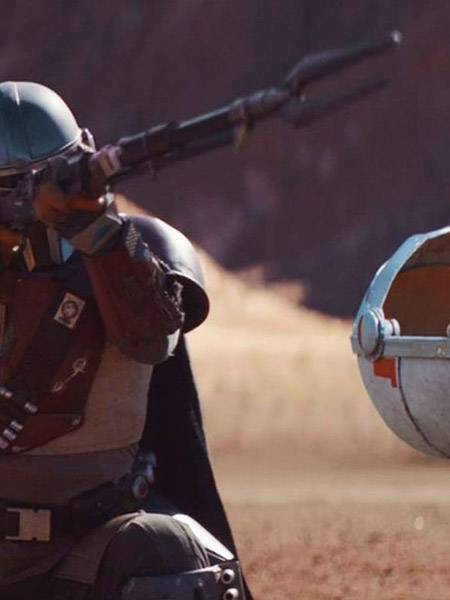 Un adorable duo
Pour ce television moment, Funko a ici représenté Le Mandalorien aux côtés de l'enfant sur la planète Arvala-7. On reconnait bien le sol rouge de la planète quasi désertique. The Mandalorian est habillé avec son armure complète, celle-ci étant encore un peu dépareillé au début de la série. On retrouve des bouts de bleu, de marron, de gris, ainsi qu'une longue cape noire et, en revanche, son casque bien caractéristique avec une ouverture en T. A côté de lui, l'enfant est dans son petit berceau flottant beige. Sa petite tête verte avec de grandes oreilles dépasse et il porte un long manteau beige. L'une de ses mains est posée sur le rebord du berceau d'où il observe l'extérieur.