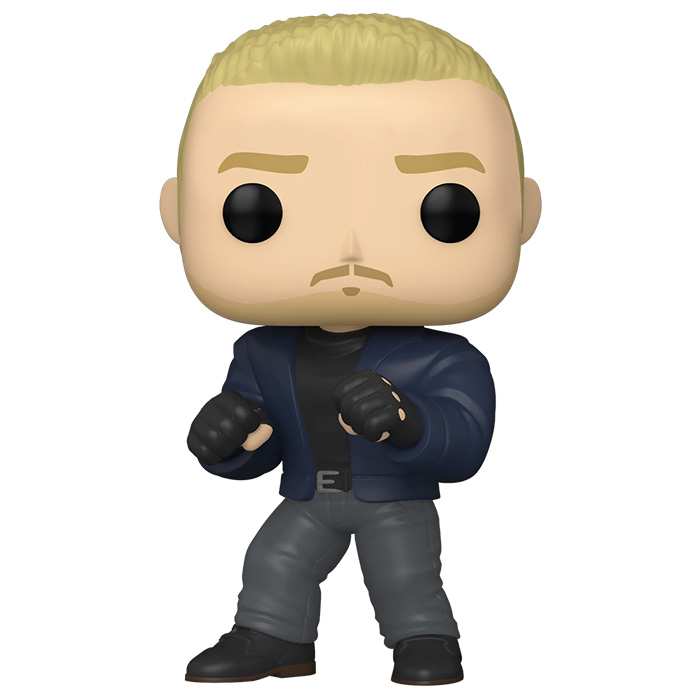 Figurine Luther with blue jacket (The Umbrella Academy)
La figurine Funko Pop Luther with blue jacket (The Umbrella Academy) vous intéresse ?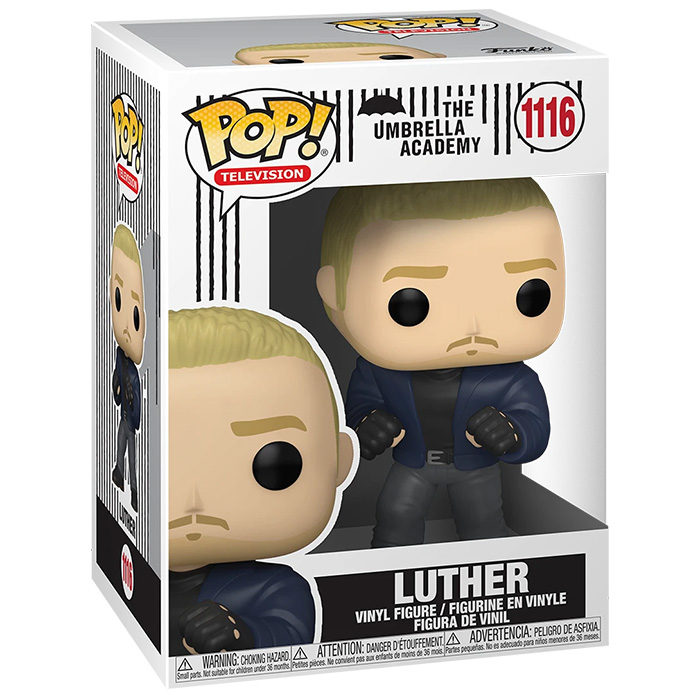 Vérifier la disponibilité sur

Un nouveau job
Luther est un des héros de la série The Umbrella Academy. Comme ses frères et soeurs adoptés, il a un super pouvoir, dans son cas c'est la super force. Celle-ci est d'autant plus renforcée qu'on lui a injecté un sérum pour le sauver qui a ajouté de l'ADN de singe dans son organisme, ce qui l'a rendu encore plus costaud mais aussi plus poilu. Au début de saison deux, il est envoyé dans les années 60 avec ses frères et soeurs mais il est séparé d'eux. Afin de survivre et gagner sa vie, il profite de son physique impressionnant et devient videur d'un club puis le garde du corps personnel d'un gangster. Tout change quand Numéro Cinq le retrouve pour lui apprendre qu'ils doivent éviter une nouvelle apocalypse qui doit maintenant avoir lieu dans quelques jours. La famille se réunit donc pour tenter d'empêcher cela mais pendant ce temps, The Handler, l'une des responsables de la continuité temporelle, tente de les en empêcher.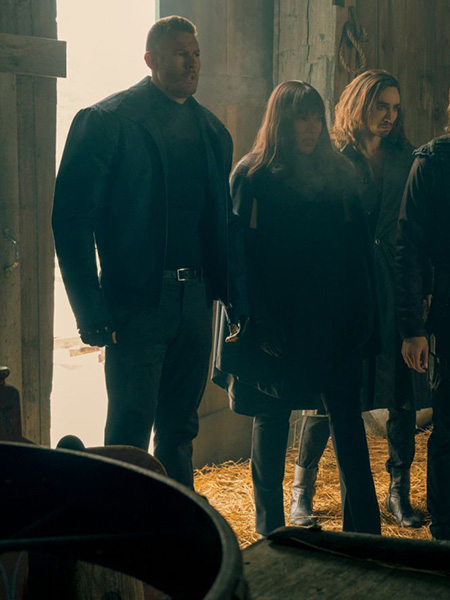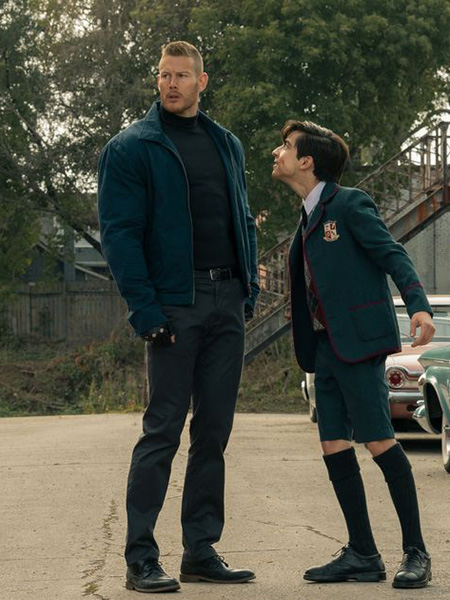 Un physique impressionnant
Luther est ici représenté tel qu'on le voit dans les premiers épisodes de la saison deux avec les vêtements qu'il porte en tant que videur du club. Il porte un pantalon gris avec des chaussures noires. En haut, il porte une veste bleue courte à la mode des années 60. Enfin, ses poings sont serrés et il porte des gants mitaines noirs. Au niveau de la tête, on retrouve ses cheveux blonds coupés très court ainsi qu'un bouc et une légère barbe.