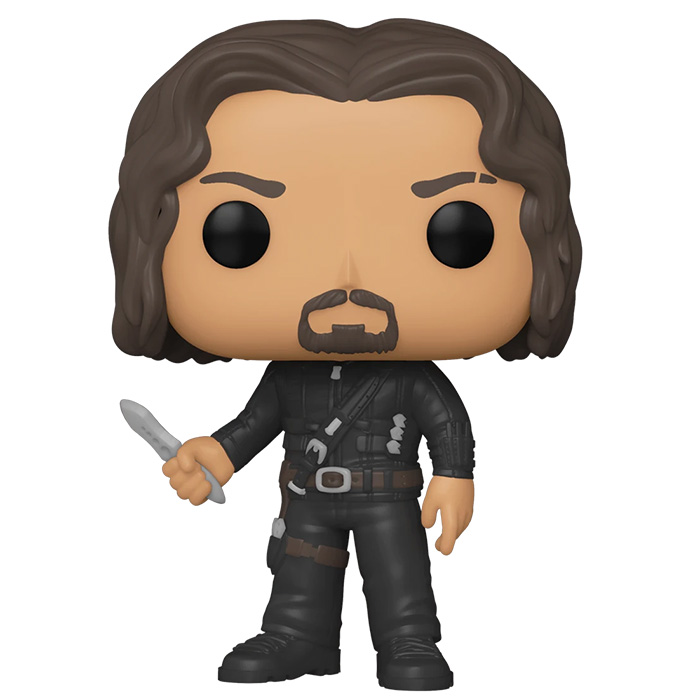 Figurine Diego with knife (The Umbrella Academy)
La figurine Funko Pop Diego with knife (The Umbrella Academy) vous intéresse ?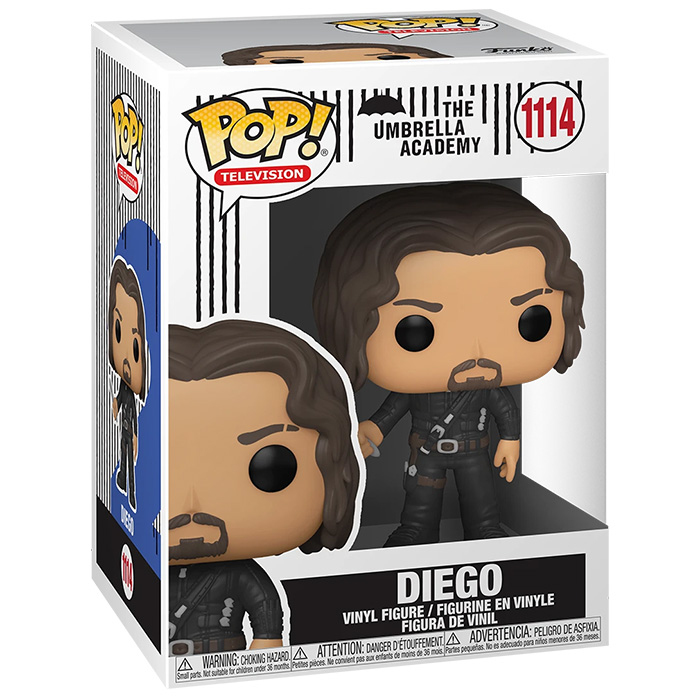 Vérifier la disponibilité sur

Une arrivée difficile dans les années 60
Diego est un des héros de la série The Umbrella Academy, adaptée des comics du même nom. Dans la saison deux, la fratrie de super-héros se retrouve envoyée dans les années 60 et séparés les uns des autres. Diego, comme il le faisait avant, tente de continuer à agir comme un justicier et d'empêcher l'assassinat de Kennedy qui devrait arriver dans les semaines à venir. Mais quand il raconte son histoire de voyage dans le temps, il est très vite mis dans un hôpital psychiatrique. Numéro Cinq vient pour l'en faire sortir mais comme Diego refuse de tenter d'empêcher l'assassinat de Kennedy, il décide de l'y laisser. Diego parvient à s'enfuir avec l'aide Lila, une autre patiente. Mais Lila n'est pas si folle qu'elle en a l'air puisqu'elle est en fait la fille de The Handler que cette dernière à envoyé pour recruter Diego et atteindre Numéro Cinq. Finalement Numéro Cinq va parvenir à réunir sa fratrie pour tenter d'empêcher la nouvelle apocalypse qui devrait avoir lieu dans quelques jours, encore une fois causée par Vanya, malgré elle cette fois.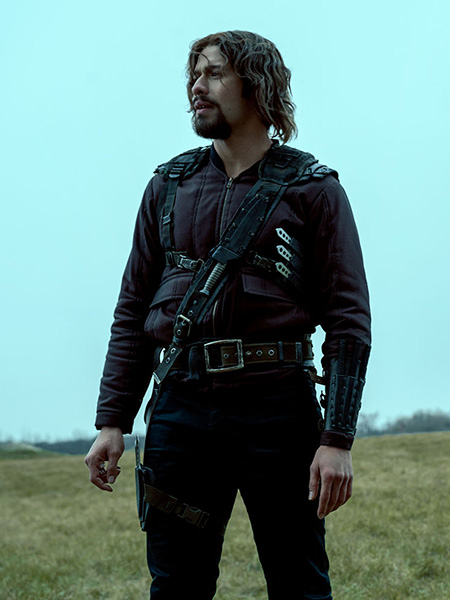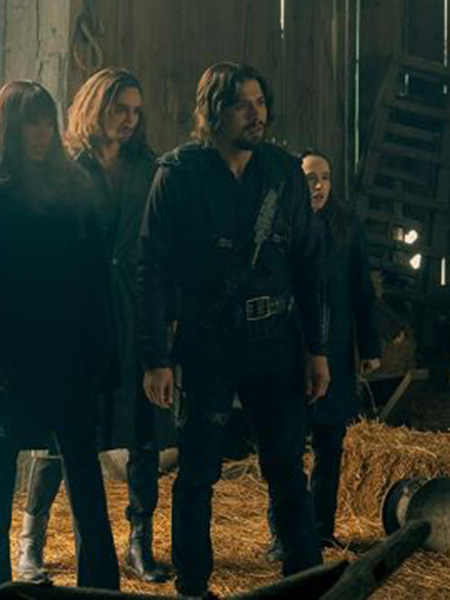 Toujours un justicier
Diego est ici représenté tel qu'on le voit au début de cette saison, avec une tenue toute noire qu'il porte pour jouer le justicier, comme il le faisait dans son époque. Il porte un pantalon noir avec de grosses bottes noires ainsi qu'une veste assortie. Autour de la taille et de la cuisse, il porte une sorte de harnais qui lui permet de conserver ses nombreuses armes, en particulier ses couteaux. Il en tient d'ailleurs un dans sa main droite. Enfin, au niveau de la tête, ses cheveux bruns sont mi-longs et il porte un bouc assorti à ses cheveux.