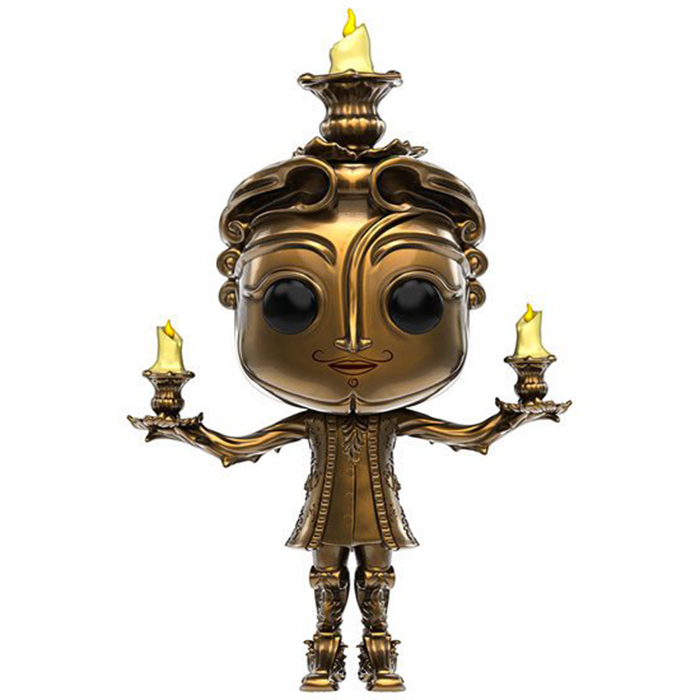 Figurine Lumière (Beauty And The Beast)
La figurine Funko Pop de Lumière (Beauty And The Beast) vous intéresse ?

Vérifier la disponibilité sur

Le maître d'hôtel
Lumière est un des personnages secondaires "objets" du film La Belle Et La Bête. Ce film est l'adaptation live au cinéma de l'un des dessins animés les plus populaires de Walt Disney qui était lui même l'adaptation d'une histoire classique. Dans ce film, un jeune prince arrogant qui refuse l'hospitalité à une vieille femme est victime d'une malédiction. Il est transformé en terrible bête et seulement l'amour d'une femme pourra l'en libérer. Mais la malédiction touche aussi les autres habitants du chateau qui sont eux transformés en divers objets. Lumière était le maître d'hôtel à l'accent français transformé en chandelier. Il n'en reste pas moins un grand charmeur toujours plein d'énergie et de bonne humeur. Après la malédiction, il est aussi devenu le confident de la Bête. Quand la belle et intelligente Belle fait irruption au chateau pour sauver son père qui y a été emprisonné, les habitants du chateau y voient là une occasion de briser le sort.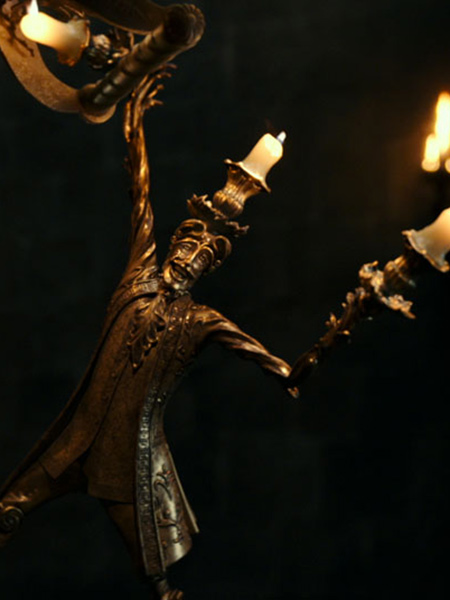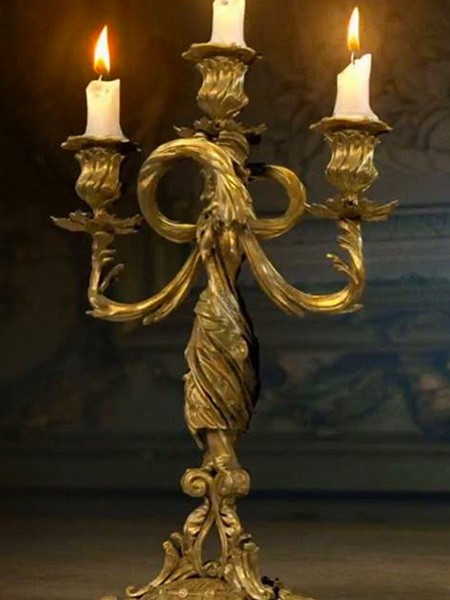 Un personnage brillant
Comme dans le dessin animé, Lumière est un chandelier à trois branches mais sur cette nouvelle version, il est beaucoup plus réaliste pour coller à son aspect du film. Bien qu'étant un chandelier, Lumière a cette fois un aspect presque humain, plus comme une statuette servant de chandelier qu'un simple chandelier comme dans le dessin animé. Il semble porte une sorte de tunique et tient sur deux jambes. Ses deux bras sont étendus sur le côté pour former les deux branches du chandelier. Au niveau de la tête, on retrouve bien un visage humain stylisé avec les deux grands yeux noirs habituels des figurines pop ainsi que des sourcils et un nez en relief. Sa bouche est dessinée de manière stylisée et surmontée d'une fine moustache. Sur le dessus de sa tête, on retrouve l'emplacement pour la troisième bougie déjà en grande partie consumée. L'ensemble du personnage est doré et dans un style baroque très détaillé dans le même esprit que le personnage de Cogsworth.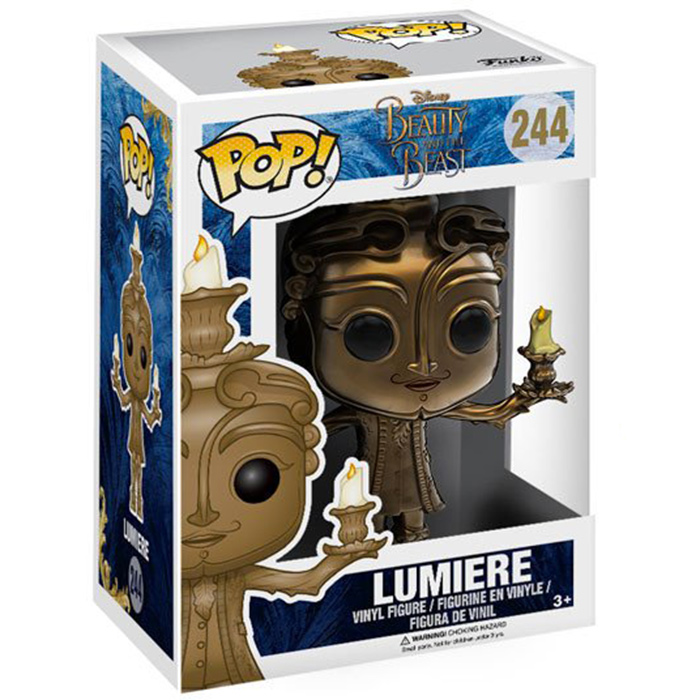 La figurine Funko Pop de Lumière (Beauty And The Beast) vous intéresse ?

Vérifier la disponibilité sur