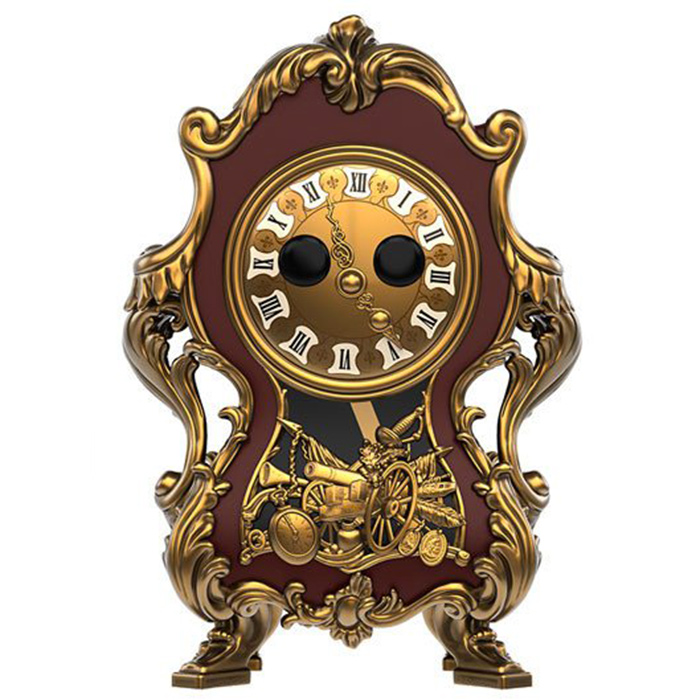 Figurine Cogsworth (Beauty And The Beast)
La figurine Funko Pop Cogsworth (Beauty And The Beast) vous intéresse ?

Vérifier la disponibilité sur

Le majordome horloge
Cogsworth est un personnage secondaire du film La Belle Et La Bête, l'adaptation cinématographique du célèbre dessin animé de Walt Disney, lui même inspiré d'une histoire classique. Cogsworth était le majordome dans le château d'un jeune et beau prince. Mais à cause de sa vanité, le jeune prince fût un jour transformé en Bête à l'apparence terrible par une vieille femme. Mais la malédiction ne s'arrêta pas là puisque tous les serviteurs du château furent transformés en objets. C'est ainsi que Cogsworth devint une petite horloge, probablement à cause de son attitude un peu rigide et son obsession pour les règles. Un jour, un homme est enfermé par La Bête pour avoir voulu cueillir une rose dans son jardin. Sa fille Belle vient à son secours et la Bête lui propose de prendre la place de son père et devenir une servante au château. Avec le temps, Belle et La Bête commencent à s'attacher l'un à l'autre et les habitants du château commencent à y voir une occasion de briser le sort. En effet, seul l'amour d'une femme alors qu'il est encore sous son apparence de Bête pourra lever la malédiction du prince et tout le château.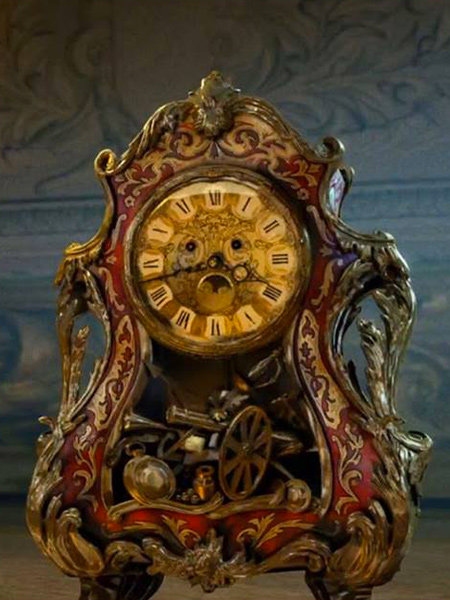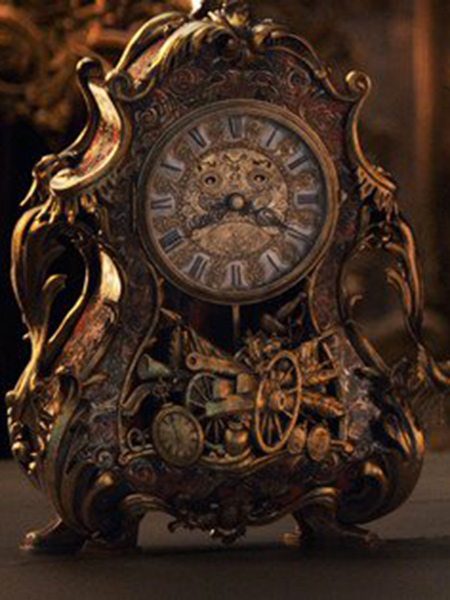 Une horloge très élégante
Comme toutes les autres figurines de cette série, cette figurine de Cogsworth est une sorte de version plus réaliste et beaucoup plus détaillée de celle du film. Cogsworth est toujours une petite horloge sur pied de style baroque en bois marron et recouverte en partie de très riches dorures. Deux formes végétales semblent former ses cheveux sur le dessus et deux autres forment des anses sur le côté qui pourraient ressembler à des bras. Sur le devant est représenté ce qui est probablement une scène de guerre avec un canon des épées et une autre beaucoup plus petite montre. Son cadran lui fait office de visage, ses deux grands yeux noirs étant les seuls vrais éléments "humains" de ce personnage. Si cette figurine est très réussie d'un point de vue du détail et de l'exécution, elle reste un peu moins expressive que sa version issue du dessin animé.