Figurine Beast (Beauty And The Beast)
La figurine Funko Pop de Beast (Beauty And The Beast) vous intéresse ?

Vérifier la disponibilité sur

Un destin tragique
Beast est l'un des héros de La Belle Et La Bête. Ce film est une adaptation du célèbre dessin animé oscarisé des studios Disney avec de vrais acteurs. Dans cette histoire elle-même inspirée d'un conte classique, la Bête était au départ un jeune et beau prince qui fut maudit par une vieille femme en raison de sa vanité. Transformé en bête à l'apparence terrifiante, il ne pourrait retrouver son apparence normale que lorsqu'il se fera aimer d'une femme avec son allure de bête. Un jour, un homme entre sur les terres du château et tente d'y cueillir une rose mais la Bête l'en empêche et le fait prisonnier. Sa fille, Belle, vient pour le délivrer mais la Bête l'en empêche et lui propose de prendre la place de son père en échange. Elle accepte et les autres habitants du chateau, eux aussi touchés par la malédiction y voient une possibilité d'en être délivrés. En effet, en plus d'être cultivée et intelligente, Belle est aussi douce et compréhensive et semble commencer à s'attacher au prince.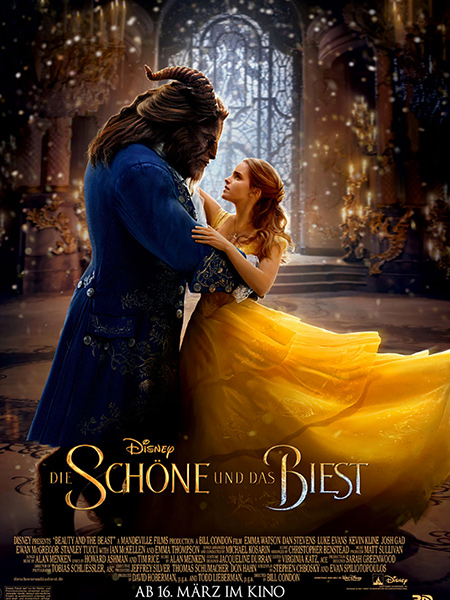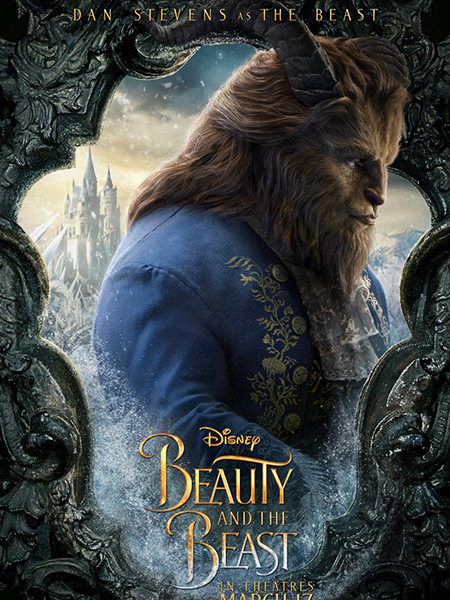 Une Bête très réaliste
Cette nouvelle version de la Bête pour le film est logiquement beaucoup plus réaliste que celles du dessin animé. Sa tenue, aux couleurs beaucoup flashy, est très joliment représentée en détails. Il porte un pantalon bleu foncé avec une veste assortie dont la coupe courte devant et longue derrière est typique du 18ème siècle. Sur le devant et aux manches, on retrouve les jolies broderies et boutons dorés. Sa chemise avec un large noeud sur le devant et des volants aux manches est elle aussi fort bien reproduite. Enfin au niveau du corps, on retrouve bien sûr ses mains griffus ainsi que ses jambes se rapprochant probablement de celles d'un grand félin ou d'un chien. Au niveau de la tête, son visage est intégralement recouverte d'une fourrure très réaliste et joliment représentée. Ses yeux sont noirs et on retrouve le large nez d'un animal ainsi que les deux crocs dépassant de ses lèvres. Sur le dessus de sa tête sont aussi bien sûr présentes ses deux cornes de bouc.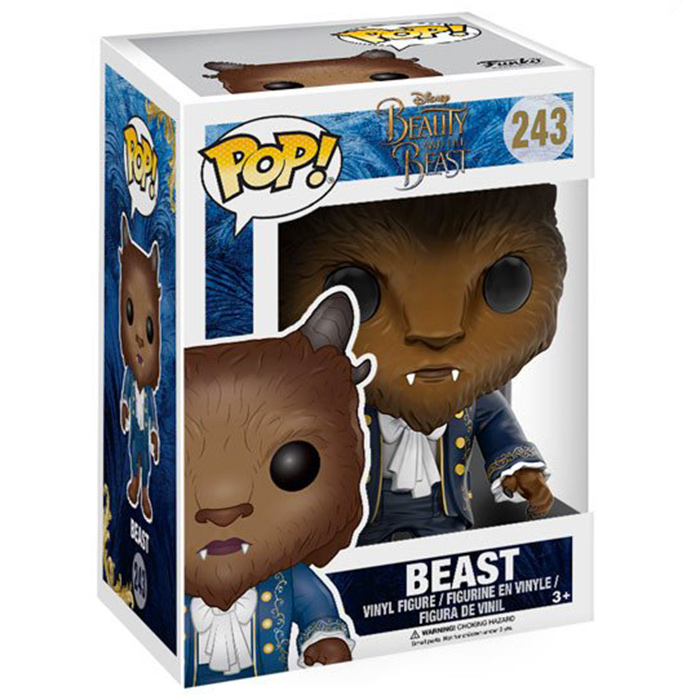 La figurine Funko Pop de Beast (Beauty And The Beast) vous intéresse ?

Vérifier la disponibilité sur