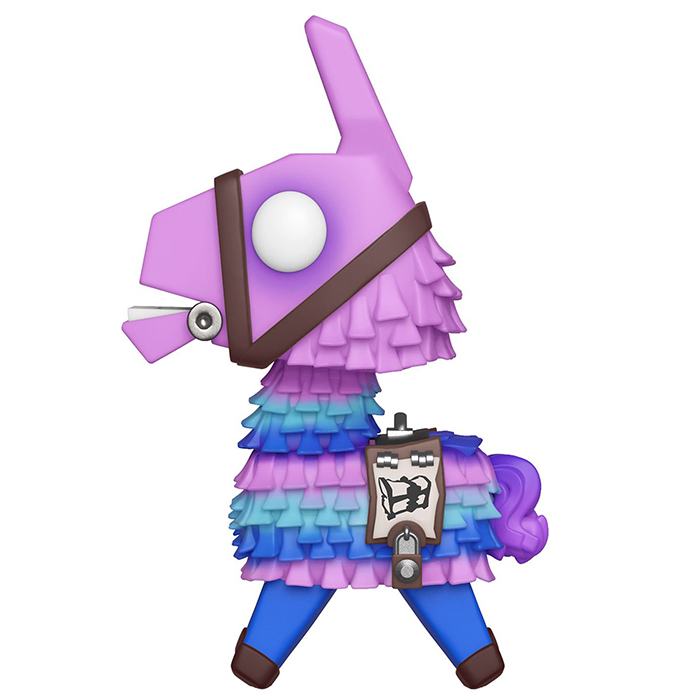 Figurine Loot Llama glows in the dark (Fortnite)
La figurine Funko Pop Loot Llama glows in the dark (Fortnite) vous intéresse ?

Vérifier la disponibilité sur

Un objet très recherché
Le loot llama n'est pas un personnage à proprement parler mais un objet très recherché dans le jeu vidéo en ligne Fortnite Battle Royale. En effet, dans ce jeu, les joueurs s'affrontent par groupe de 100 où ils sont lâchés sur une île et doivent survivre. Le but est d'être le dernier vivant parmi les joueurs mais aussi de survivre face aux hordes de zombies. Le loot llama est un objet que l'on peut trouver une ou deux fois par partie et ressemble à une sorte de pinata. Le joueur doit taper dessus à l'aide d'une arme et l'objet libérera des loot plus ou moins utiles ou rares, vêtements, armes ou juste nourriture.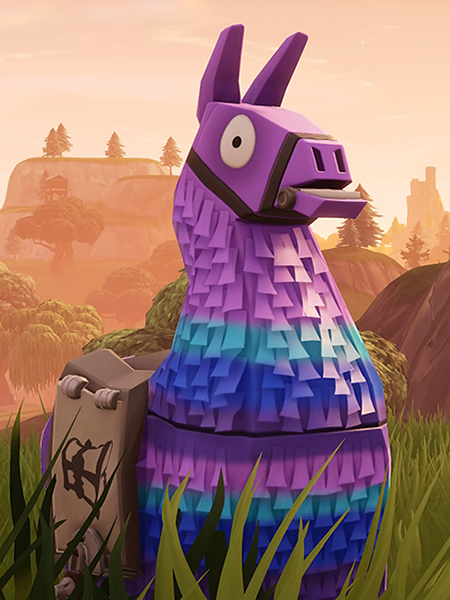 Un lama dans la nuit
Pour cette nouvelle version exclusive de ce loot llama, Funko a décidé de le représenter en version glows in the dark. C'est à dire que ses yeux blancs brillent dans le noir. Son corps est donc celui d'une pinata avec des pattes bleues très simples et un corps composé de plusieurs épaisseurs de papier. Il porte quand même une sorte de harnais autour de la tête. Autour du torse, il porte aussi une sorte de selle sur laquelle est dessinée un petit coffre.