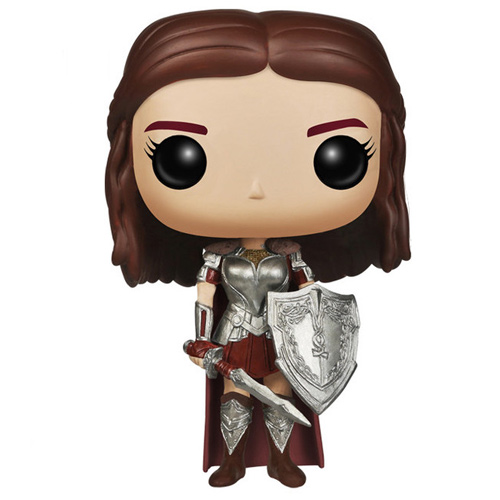 Figurine Lady Sif (Thor The Dark World)
La figurine Funko Pop de Lady Sif (Thor The Dark World) vous intéresse ?

Vérifier la disponibilité sur

Sif, la déesse guerrière
Lady Sif est l'un des personnages des films "Thor" et "Thor The Dark World" inspirés des comics de Marvel. Sif est inspirée d'une déesse de la terre dans la mythologie nordique. Dans les comics et les films, c'est une puissante guerrière accompagnant souvent le prince et futur roi Thor. L'amitié de Sif pour Thor se transforme rapidement en amour. Mais, en tous cas dans les films, celui-ci ne sera pas réciproque bien que Thor ressente pour elle une forte amitié et un grand respect. Dans le premier film, Loki parvient à faire bannir son frère Thor d'Asgard, et tente de prendre le pouvoir. Sif et ses amis feront alors tout pour prévenir Thor et l'aider à combattre Loki. Dans Thor The Dark World, elle aidera à nouveau Thor à fuir Asgard afin de soigner son amoureuse humaine Jane Foster, malgré son évidente jalousie. Celle-ci a été contaminée par l'Ether, une étrange force mystique que son corps humain est incapable de supporter.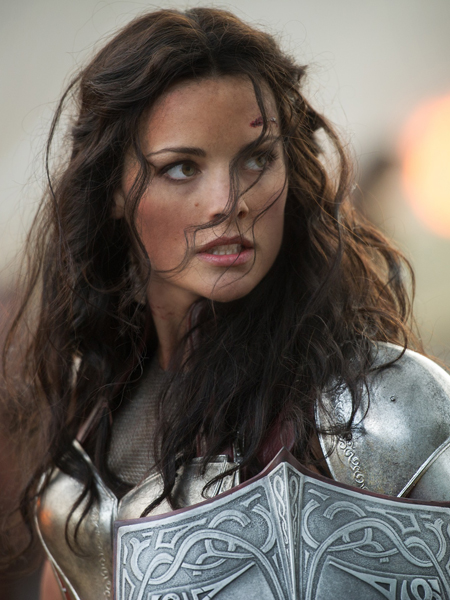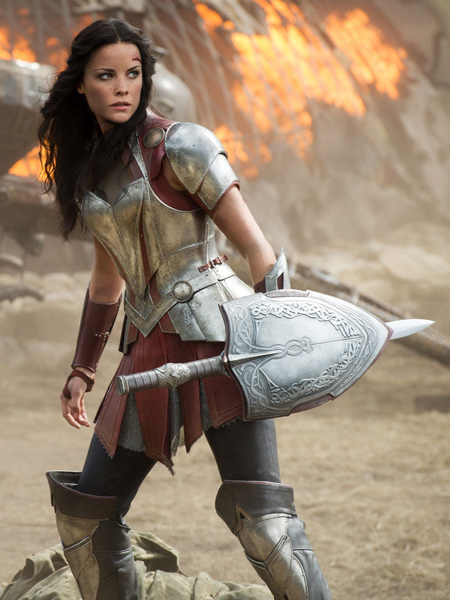 L'armure avant tout
Lady Sif étant une puissante guerrière, elle est évidemment représentée en armure. C'est d'ailleurs la tenue qu'elle porte dans la plupart de ses scènes. Elle porte bien sûr une armure bien plus féminine que ses compagnons mais tout de même plus réaliste et "pratique" que celle que l'on peut voir dans les comics. On reconnaît donc bien les détails de son armure en métal gris cintrée avec son "décolleté" caractéristique en cœur. Ses épaules, ses poignets ainsi que ses tibias sont aussi protégés par cette armure métallique dont les détails sont très finement représentés. Le reste de sa tenue est composé principalement de cuir rouge et forme notamment une sorte de jupe. Mais alors que dans les films, elle porte aussi un pantalon de cuir noir, Funko a choisi de la représenter jambes nues, comme si elle se battait réellement en jupe et bottes au-dessus du genou ! Son visage est simple et comme dans le film, ses cheveux sont libres et retenus en arrière par deux simples tresses. Enfin elle tient dans ses mains son bouclier et son épée aux motifs d'inspiration nordique. Cette figurine est probablement l'une des plus fidèles et finement réalisées. Cela en fait donc une pièce à ajouter à tout prix à sa collection pour tout fan des films Marvel !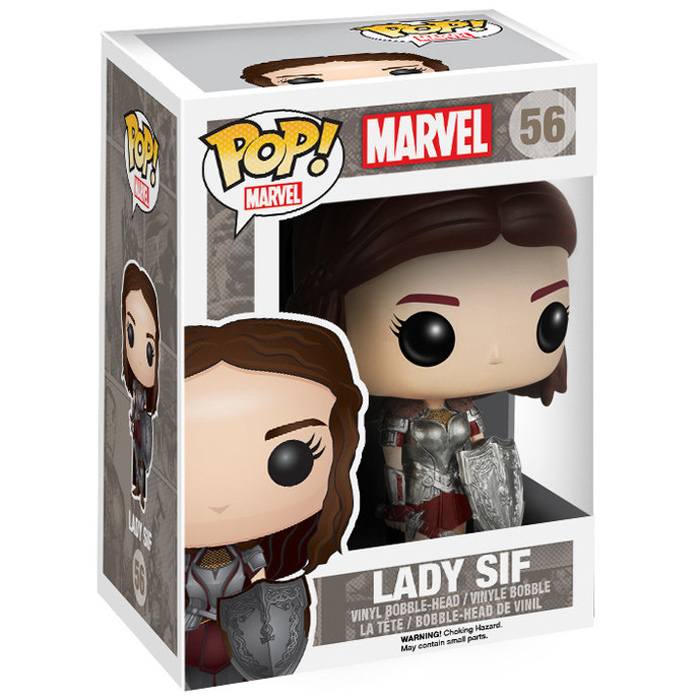 La figurine Funko Pop de Lady Sif (Thor The Dark World) vous intéresse ?

Vérifier la disponibilité sur