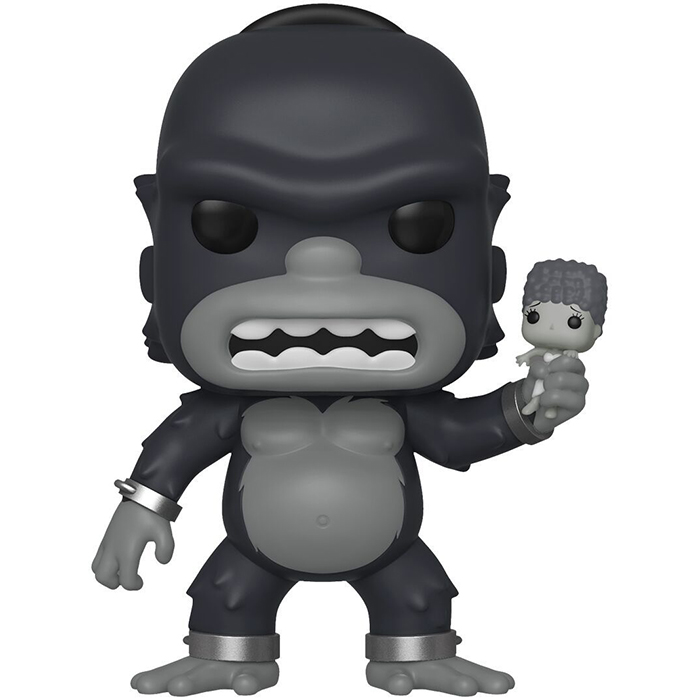 Figurine King Homer (The Simpsons)
King Kong Homer
King Homer est une version d'Homer Simpson parodiant King Kong dans l'un des fameux épisodes d'Halloween The Treehouse of Horror. Cet épisode en noir et blanc se déroule en 1936 et met en scène Marge se rendant sur Ape Island avec Mr Burns. Ce dernier capture le fameux King Homer et en fait une bête de cirque qu'il montre à New York à Broadway. Furieux, King Homer détruit sa cage et enlève Marge avant de tenter de grimper à l'Empire State Building mais il ne monte pas plus d'un étage avant de tomber de fatigue. Marge lui suggère de manger plus de végétaux et moins de gens. A la fin ils se marient et semblent heureux même si Homer mange le père de Marge.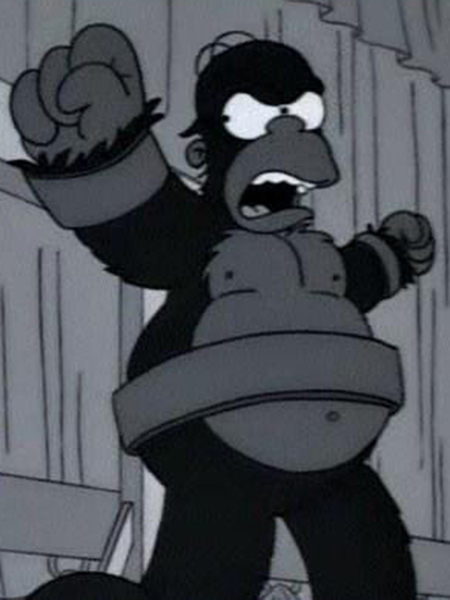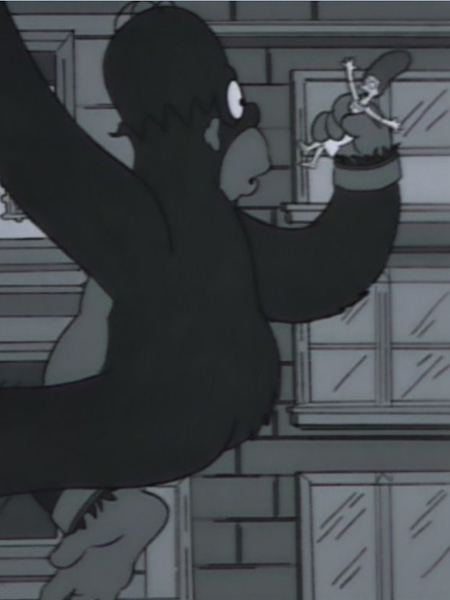 Un classique revisité
Comme dans l'épisode, Homer est ici représenté en noir et blanc. Il a le corps d'un gorille et au niveau de la tête, c'est un mélange entre la tête d'un gorille et celle d'Homer Simpson avec la mèche de cheveux caractéristique sur le dessus. Sa bouche est ouverte sur un rictus de colère et, dans sa main gauche, il tient la toute petite Marge avec ses cheveux très volumineux mais sa robe blanche à la mode rétro de l'époque.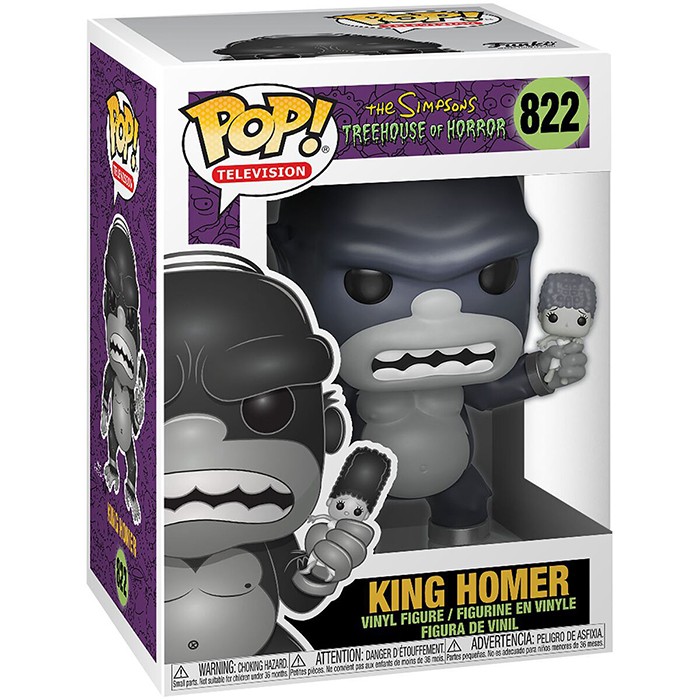 Trouvable également ici :

13.90 €
Voir l'offre