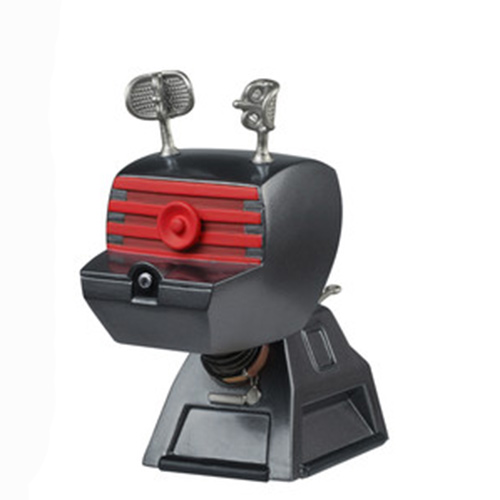 Figurine K-9 (Doctor Who)
l'adorable robot canin
K-9 est un personnage de la série Doctor Who. Cette série de science-fiction anglaise met en scène Le Docteur : un extra-terrestre pouvant voyager dans le temps et l'espace grâce à son vaisseau : Le TARDIS. Le K-9 est un robot canin qui accompagne le docteur dans plusieurs épisodes de la première génération de la série aux côtés de Sarah Jane. Il la rejoindra d'ailleurs dans ses deux séries dérivées : K-9 And Company et The Sarah Jane Adventures.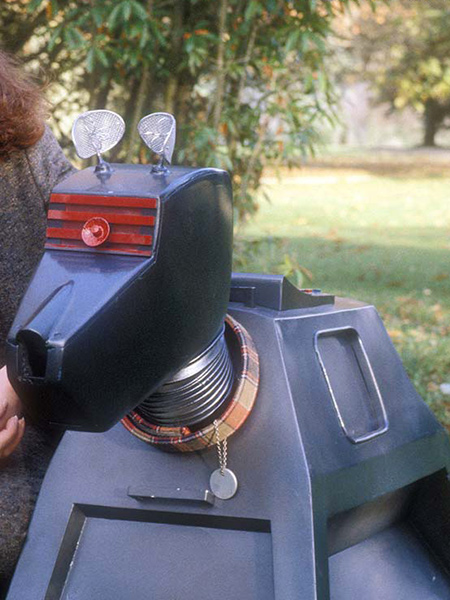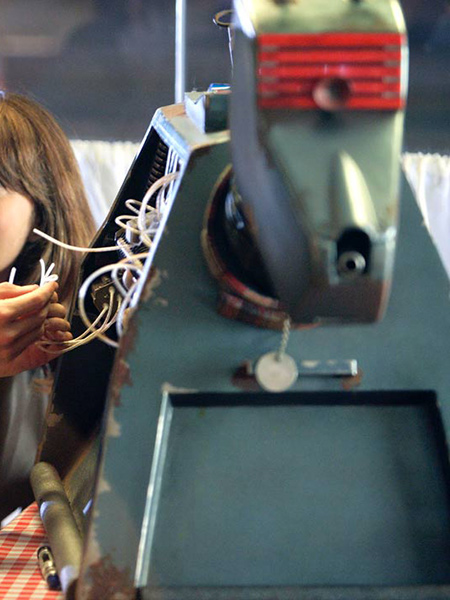 Un petit robot rétro
Le personnage ayant été créé dans les années 70, il a bien sûr un look de robot bien rétro comme on peut souvent le voir dans cette série. On retrouve donc bien cette forme un peu carré avec une tête de chien très stylisée. Au niveau des yeux, il y a un écran qui donne l'illusion de deux yeux rouges et deux antennes lui tiennent lieu d'oreilles.