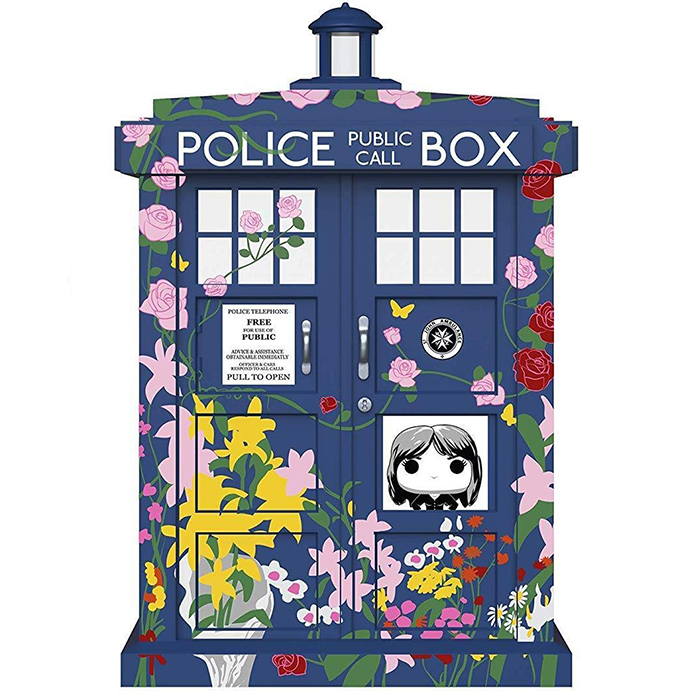 Figurine Tardis with flowers (Doctor Who)
La figurine Funko Pop Tardis with flowers (Doctor Who) vous intéresse ?

Vérifier la disponibilité sur

Un vaisseau pas comme les autres
Le TARDIS est le moyen de transport du fameux Docteur dans la série de science-fiction de la BBC, Doctor Who. le Docteur est un extra terrestre immortel de la planète Gallifrey pouvant voyager dans le temps et l'espace justement grâce au TARDIS. C'est un vaisseau spatial dont l'apparence extérieure peut prendre n'importe quelle forme mais a été bloquée sous la forme d'une cabine de police depuis des années. Clara était la compagne du Docteur pendant plusieurs saisons. Elle rencontra brièvement sa dixième incarnation avant de passer du temps avec la onzième puis finalement de devenir la première compagne du douzième Docteur. La relation de Clara avec le docteur fut compliquée entre les différentes versions d'elle-même dans le passé ainsi que celles que le Docteur a oublié et ce fût particulièrement triste quand elle se sacrifia pour gagner du temps et protéger le docteur et son ami.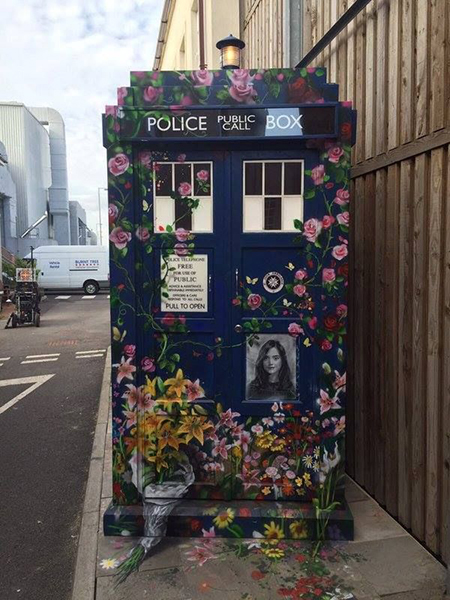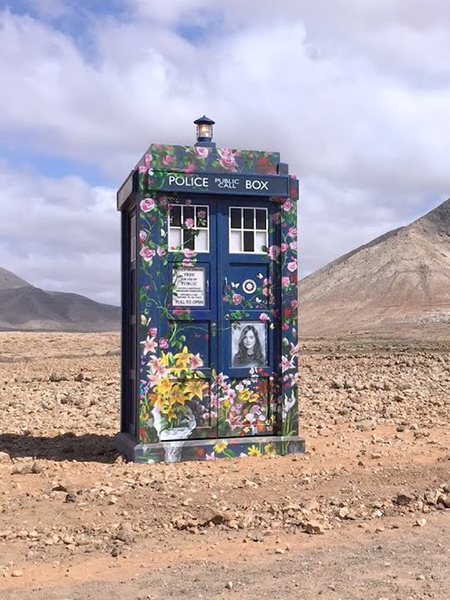 Un mémorial
Pour cette nouvelle version du Tardis, Funko l'a représenté en version super sized de 15 cm et pas sous sa forme habituelle mais avec les dessins de fleurs qui rendent hommage à Clara. Cela reste une cabine de téléphone bleue avec la mention "POLICE BOX PUBLIC CALL" mais avec aussi la photo de Clara en noir et blanc ainsi que les fleurs en décorant une bonne partie. On peut des roses rouges et roses grimpantes, des marguerites, des lys et aussi de nombreuses fleurs sauvages.