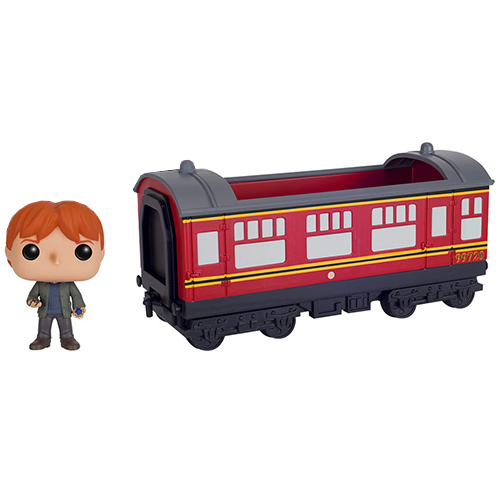 Figurine Hogwarts Express with Ron (Harry Potter)
La figurine Funko Pop Hogwarts Express with Ron (Harry Potter) vous intéresse ?

Vérifier la disponibilité sur

Ron rencontre ses nouveaux amis
Ron est l'un des trois personnages centraux des films Harry Potter et des romans dont ils sont l'adaptation. On y suit les aventures d'un jeune garçon anglais qui découvre le jour de ses onze qu'il est un sorcier. Il va être emmené par Hagrid, un demi géant au grand coeur, à la gare de King's Cross pour prendre le train qui va l'amener à l'école de Poudlard. Il va y rencontrer Ron Weasley dont la mère va lui expliquer comment trouver le fameux quai 9 3/4. Ron va très vite devenir son meilleur ami et il sera un précieux guide dans le monde des sorciers. C'est un garçon au grand cœur avec une famille très nombreuse qui adoptera très vite Harry parmi les siens. Au fur et à mesure des années, il passera d'ailleurs de moins en moins de temps chez son oncle et sa tante, qui l'avaient adopté malgré eux après la mort de ses parents, et de plus en plus dans la maison des Weasley.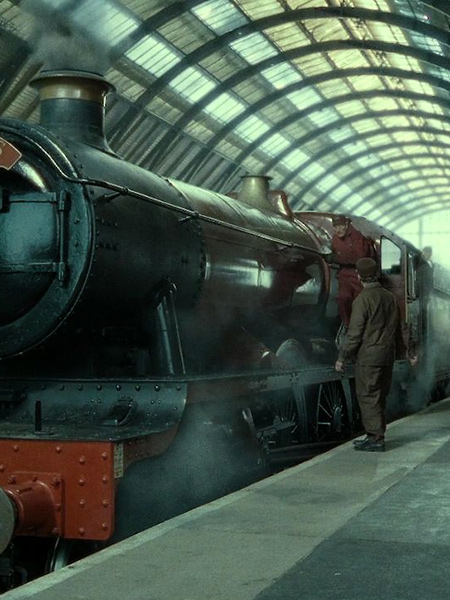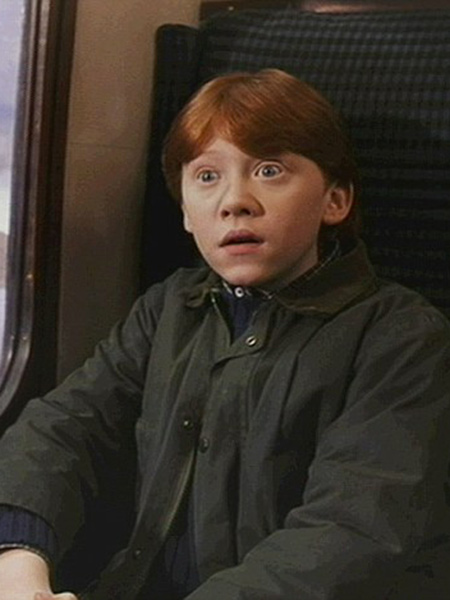 Le premier voyage de Ron dans l'Hogwarts Express
Le Hogwarts Express est le seul train qui permet aux élèves sorciers de se rendre à l'école d'Hogwarts. Funko a ici représenté l'un des wagons de passager. On retrouve bien sûr les couleurs rouge, noir et or d'Hogwarts mais les formes sont plus simples que pour la locomotive vendue en pack avec Harry Potter. Les détails en sont tout de même fidèlement représentés, que ce soit au niveau des roues, des fenêtres ou des portes sur le côté du wagon. Le dessus est ouvert pour accueillir la figurine de Ron. Celui-ci est cette fois représenté avec ses habits classiques et non son uniforme de sorcier. Il porte donc un pantalon gris, des chaussures marrons, un pull bleu et une veste vert kaki. Au niveau du visage, on retrouve bien la petite tache de saleté qu'il a sur le côté du nez quand les deux garçons rencontrent Hermione ainsi que sa fameuse chevelure rousse. Enfin, il tient dans ses mains une grenouille en chocolat ainsi que sa jolie boite bleue et dorée très finement représentée.