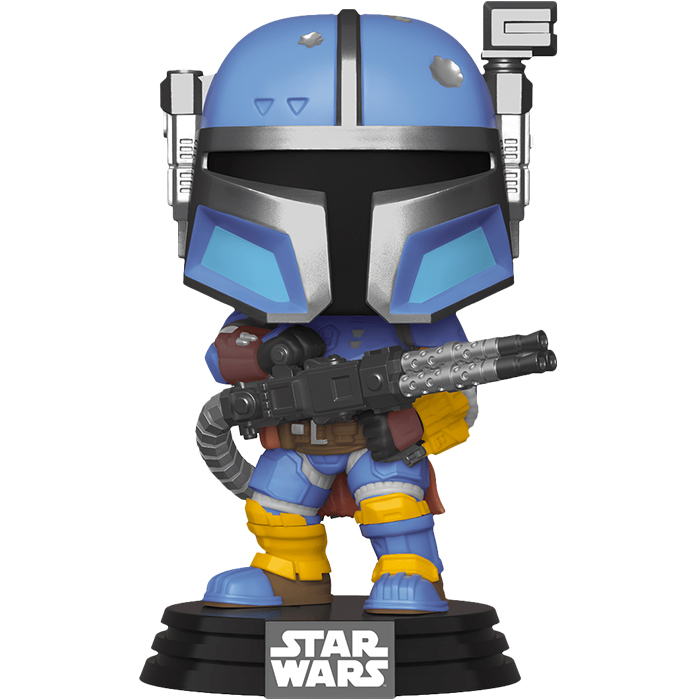 Figurine Heavy Infantry Mandalorian (Star Wars The Mandalorian)
La figurine Funko Pop Heavy Infantry Mandalorian (Star Wars The Mandalorian) vous intéresse ?

Vérifier la disponibilité sur

La solidarité avant tout
Les Mandaloriens sont le peuple très secret et mystérieux dont est issu The Mandalorian, le personnage principal de la série du même nom se déroulant dans l'univers Star Wars plusieurs centaines d'années avant la première trilogie Star Wars. The Mandalorian est un chasseur de primes qui accepte une mission spéciale au début de la série. Il n'a pas trop confiance en son client mais celui-ci lui promet un paiement en beskar, un métal rare dont est fait l'armure des mandaloriens. Mais après avoir ramené l'enfant qui était la cible du client, The Mandalorian change d'avis et retourne le chercher. Il devient alors à son tour un homme recherché. Heureusement, alors qu'il est cerné par les hommes du client et d'autres membres de la guilde des chasseurs des primes, son peuple vient à son secours. De nombreux mandaloriens en tenue de combat très lourdes, armés de lance-flammes et de jet packs viennent à son secours. Ils lui permettent de s'échapper avec l'enfant.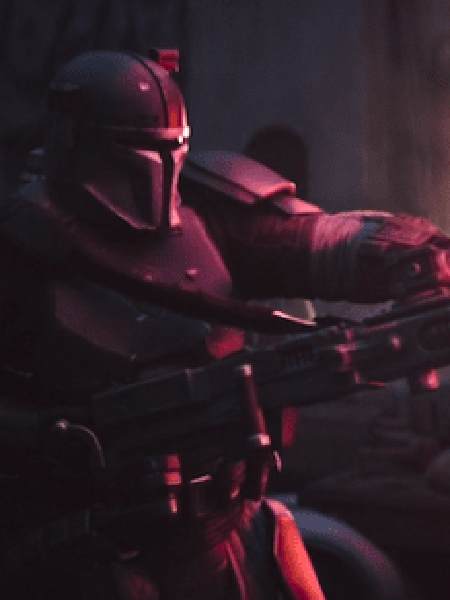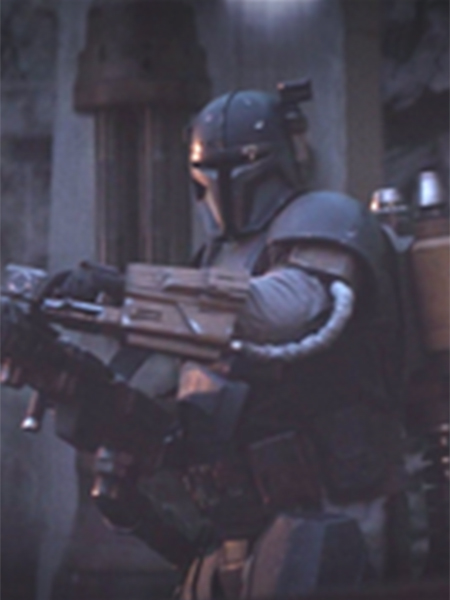 Un guerrier préparé
Les Heavy Infantry Mandalorian sont ceux que l'on voit intervenir dans le troisième épisode de la saison un pour venir au secours du héros, ainsi que dans certains flashback. Il porte une armure métallique proche de celle des stormtroopers mais de couleur bleue avec des éléments jaunes. Le casque a la forme caractéristique des casques de mandalorians, mais bleu avec une partie gris métallique. Il a aussi en plus des éléments sur les côtés du casque qui permettent de communiquer et de se repérer. Enfin, dans son dos, il porte un jetpack, une cape marron et une impressionnante arme lance-flammes.