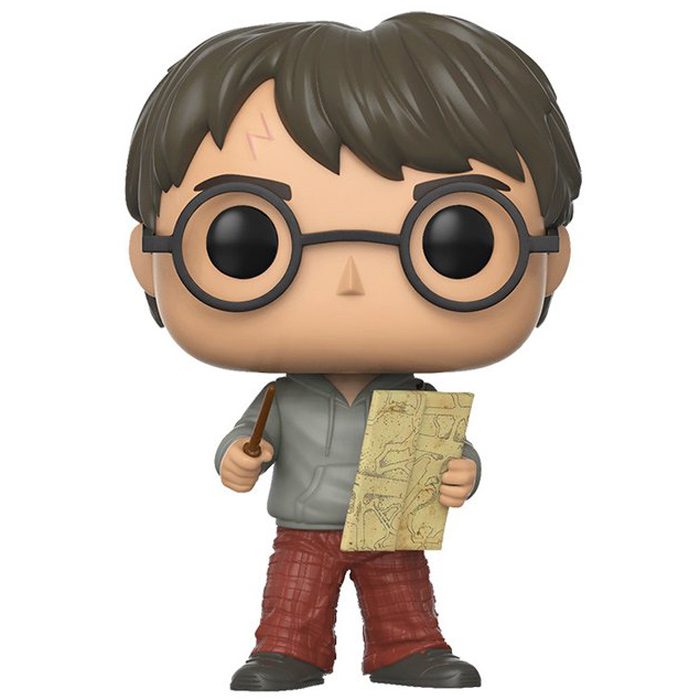 Figurine Harry Potter with marauder map (Harry Potter)
La figurine Funko Pop Harry Potter with marauder map (Harry Potter) vous intéresse ?

Vérifier la disponibilité sur

Un objet bien utile
Harry Potter est le héros des célèbres romans et films fantastiques pour enfants se déroulant dans un monde où la magie existe. Les magiciens y évoluent à nos côtés mais aussi dans un univers parallèle où ils passent sept ans de leur vie à étudier dans une école spécialisée qui leur apprend tout ce qu'il y a à savoir sur ce monde. En troisième année, Harry apprend que l'homme qui aurait vendu ses parents à Voldemort, Sirius Black, s'est échappé de la prison d'Azkaban et tout laisse penser qu'il partira à sa recherche. En troisième année, les élèves commencent aussi à avoir le droit d'aller au village de Hogsmeade durant le week-end. Malheureusement ils ont besoin de l'autorisation de leurs parents et Harry ne l'a bien sûr pas obtenu de la part de son oncle et tante. Et lorsqu'il tente de sortir de l'école en utilisant sa cape d'invisibilité, les jumeaux Weasley lui proposent une autre solution : la carte du maraudeur. Cette carte montre le plan de toute l'école mais aussi des différents passages secrets menant à l'extérieur, notamment à Hogsmeade. Il peut aussi y voir où se trouve tous les habitants du château, lui permettant ainsi de sortir de l'école sans risquer d'être vu. Evidemment, à ce moment là il ne sait pas encore par qui fut créée cette carte au départ.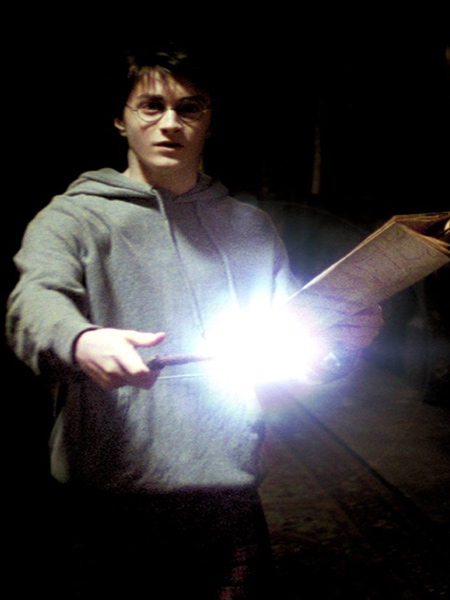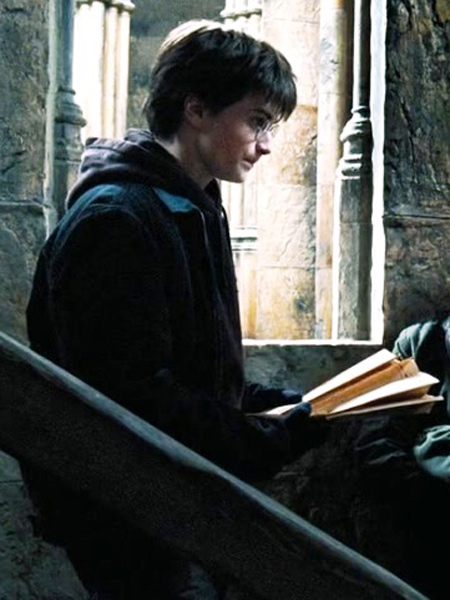 Harry voit un habitant inattendu
Un soir, alors qu'il observe la carte avant de dormir, il y aperçoit le nom de Peter Pettigrew entrain de se déplacer. C'est un ancien ami de ses parents censé être mort quand Sirius les trahis auprès de Voldemort. Il décide alors de le suivre pour comprendre ce qui se passe et c'est à ce moment précis qu'Harry est représenté ici. Il porte un bas de pyjama rouge et des baskets marrons qu'il a enfilées rapidement. Avec cela il porte aussi un sweat gris à capuches qu'il a enfilé rapidement par dessus son pyjama avant d'aller déambuler dans les couloirs. Au niveau de la tête, on retrouve son habituelle coupe de cheveux ainsi que ses lunettes et sa fameuse cicatrice en éclair. Enfin, il tient dans sa main sa baguette et bien sûr la fameuse carte du maraudeur. Celle-ci est en parchemin beige et l'on peut voir les détails de la carte finement représentés dessus.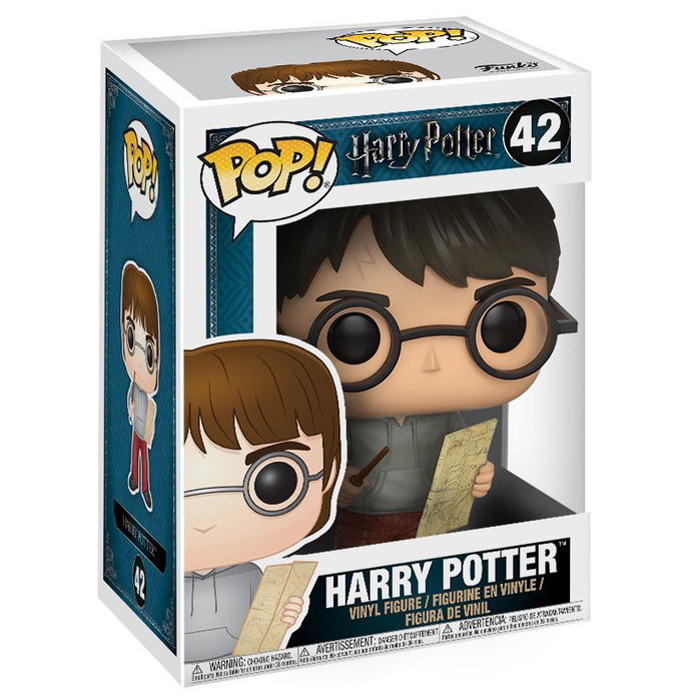 La figurine Funko Pop Harry Potter with marauder map (Harry Potter) vous intéresse ?

Vérifier la disponibilité sur

Trouvable également ici :

13.90 €
Voir l'offre