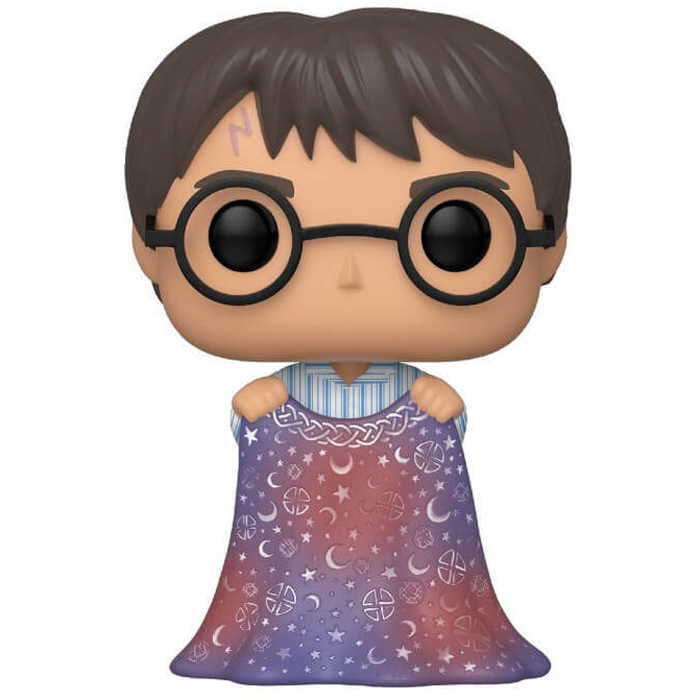 Figurine Harry Potter with invisibility cloak (Harry Potter)
La figurine Funko Pop Harry Potter with invisibility cloak (Harry Potter) vous intéresse ?

Vérifier la disponibilité sur

Un cadeau à la valeur inestimable
Harry Potter est le personnage central de la saga Harry Potter. Dans le premier opus, il découvre à l'âge de onze ans qu'il est un sorcier et qu'il va entrer à l'école de magie Poudlard. En effet, ses parents furent tués par Voldemort, un sorcier sombre, alors qu'ils essayaient de protéger Harry. Il fut donc élevé par sa tante ne l'aimant pas beaucoup et lui ayant caché la vérité sur son passé et le monde de la magie en général. En arrivant à Poudlard, il devient rapidement ami avec Hermione et Ron et passe même son premier Noël à Poudlard avec ce dernier. En cadeau, il reçoit un pull de la part de la mère de Ron ainsi qu'un cadeau d'un donateur mystérieux qui se trouve être une cape d'invisibilité. Un objet dont l'importance et l'utilité seront révélés plus tard.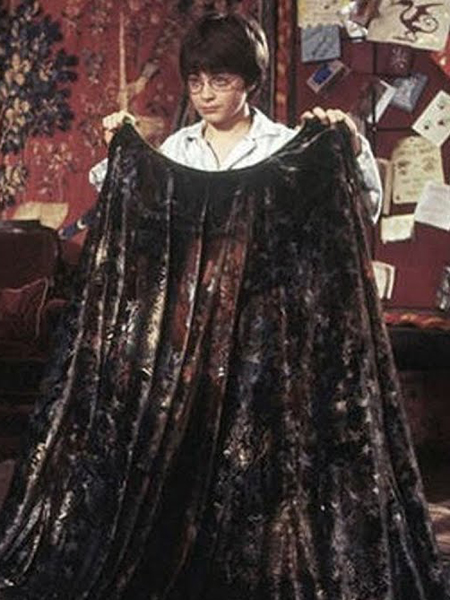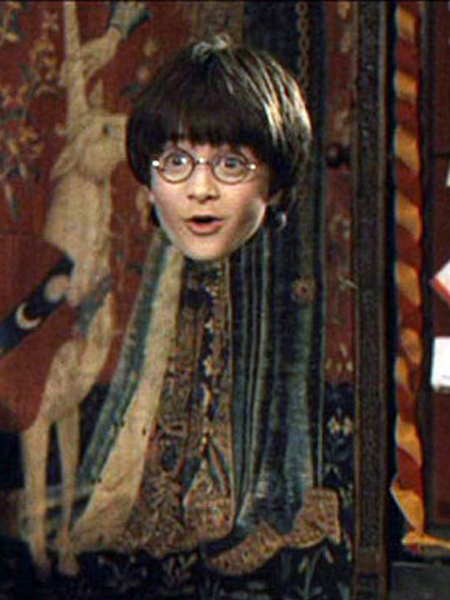 Un cadeau de la mort en personne
Pour cette nouvelle version d'Harry, Funko l'a donc représenté avec sa fameuse cape d'invisibilité. Il porte son pyjama à rayures blanches et bleues et tient la cape devant lui. Si, quand il la porte, elle devient transparente, le reste du temps elle est faite d'un velours aux couleurs changeant à la lumière du bleu/violet vers le rouge. On y retrouve des motifs de lunes et d'étoiles ainsi que différents motifs d'inspiration celtique. Au niveau de la tête, on retrouve ses lunettes rondes, ses cheveux retombant sur le front et le petit clair au dessus de l'oeil droit.