Figurine Han Solo in the Millennium Falcon (Star Wars)
La figurine Funko Pop Han Solo in the Millennium Falcon (Star Wars) vous intéresse ?

Vérifier la disponibilité sur

Un vaisseau légendaire
Han Solo est l'un des personnages principaux de la première trilogie Star Wars. C'est un contrebandier de l'espace, acceptant toutes sortes de missions et de passagers avec son copilote Chewbacca. Il rencontre Luke Skywalker et Obi-Wan Kenobi sur la planète Tatooine quand ils sont à la recherche d'un pilote pour aller au secours de la princesse Leia prisonnière de Darth Vader. Il accepte de les emmener sur son vaisseau, le Millennium Falcon et sa fameuse forme ronde et plate. Mais bien sûr, les choses vont se compliquer et Han Solo va devenir plus qu'un simple pilote, s'impliquant dans le combat contre l'Empire.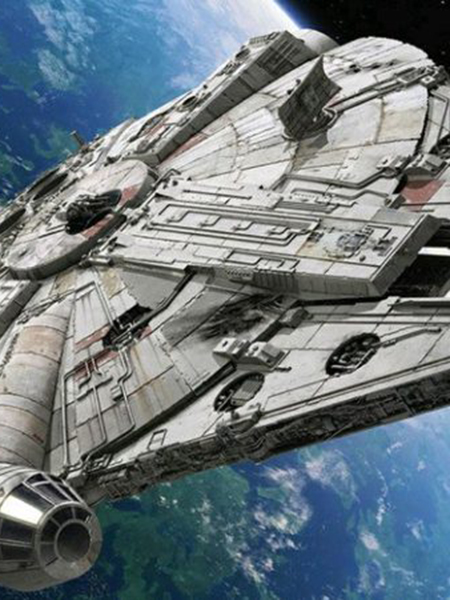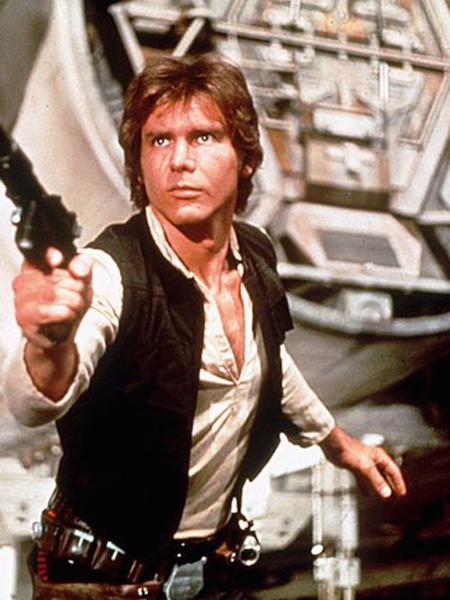 Une figurine riche en détails
Han Solo est ici représenté aux commandes de son vaisseau. On retrouve donc bien ce vaisseau gris et plutôt plat, avec une forme globalement arrondie. On retrouve bien les nombreux circuits et détails représentés sur toute sa surface, bien typique des designs de vaisseaux Star Wars. Il est posé sur un socle reprenant les détails de la surface et sur quatre pieds transparents donnant l'impression qu'il vole de manière un peu penchée. Enfin, Han porte son habituelle tunique beige à manches longues avec son petit gilet noir. Au niveau de la tête, on retrouve ses cheveux bruns coiffés sur son front.