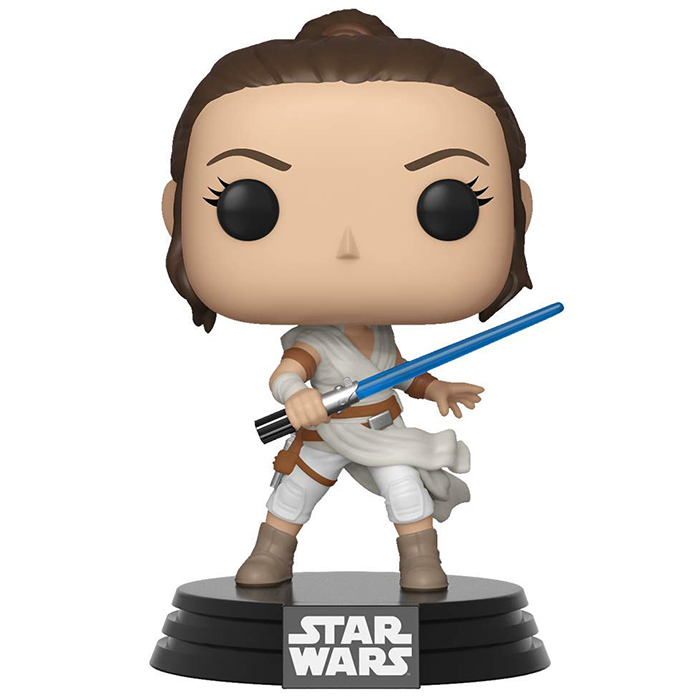 Figurine Rey Rise Of Skywalker (Star Wars)
La figurine Funko Pop Rey Rise Of Skywalker (Star Wars) vous intéresse ?

Vérifier la disponibilité sur

Le pouvoir de la force
Rey est la nouvelle héroïne de la troisième trilogie Star Wars se déroulant trente ans avant la première. Elle vivait en récupérant des pièces sur de vieux vaisseaux sur une planète désertique quand elle croisa le chemin du robot BB8 portant un message de la résistance et le le stormtrooper rebelle Finn. Cela l'embarqua un peu malgré elle dans la résistance et c'est alors qu'elle se rendit compte qu'elle était particulièrement sensible à la force. Dans le deuxième film, elle retrouve Luke Skywalker et commence son entrainement, espérant donc pouvoir combattre Kylo Ren, l'un des leaders du premier ordre ayant basculé de côté obscur de la Force. Celui-ci devient le Supreme Leader à la fin du deuxième film et Rey devra donc le combattre dans le dernier film de la trilogie Rise of the Skywalkers.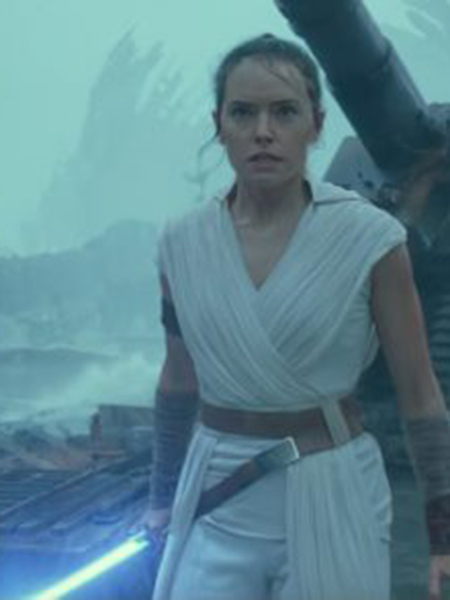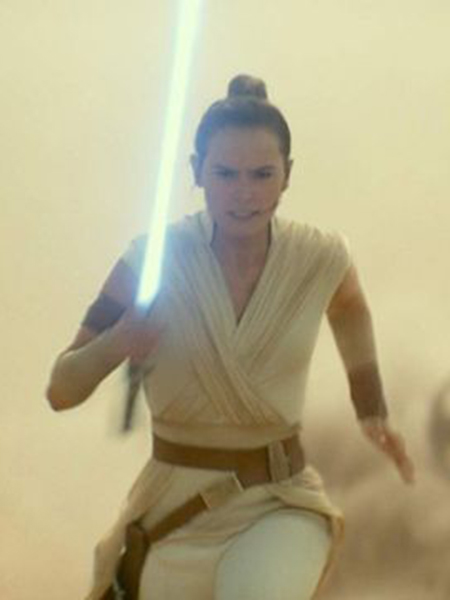 Le bon côté de la Force
Rey est ici représentée avec son sabre laser bleu pendant un combat. Elle porte toujours cette tenue composée d'un pantalon court blanc et de bottes beige confortables ainsi qu'une tunique longue et sans manche en forme cache-coeur sur le devant. Elle porte aussi des protège-poignets ainsi qu'une ceinture de cuir autour de la taille pour y glisser l'étui de son sabre. Enfin, au niveau de la tête, on retrouve ses cheveux coiffés un peu petit chignon à l'arrière de la tête avec deux mèches retombant sur le visage.