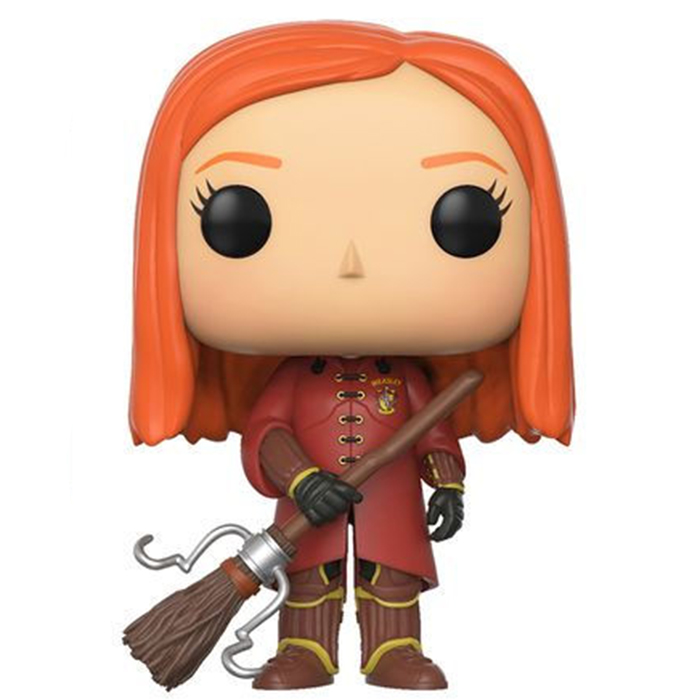 Figurine Ginny Weasley Quidditch (Harry Potter)
La figurine Funko Pop Ginny Weasley Quidditch (Harry Potter) vous intéresse ?

Vérifier la disponibilité sur

Une cadette prometteuse
Ginny Weasley est la plus jeune de la nombreuse famille Weasley dans la fameuse saga littéraire et cinématographique Harry Potter, l'histoire du petit orphelin anglais apprenant du jour au lendemain qu'il est un sorcier. Ginny a un an de moins que son frère Ron, le meilleur ami d'Harry Potter et elle n'apparaitra réellement dans l'histoire qu'à partir du deuxième film quand Lucius Malfoy glisse le journal enchanté de Tom Riddle alias Voldemort. Au fur et à mesure des années, la jeune Ginny se révèle être de plus en plus brillante, égalant presque Hermione. Un peu plus tard, Ginny rejoint même l'équipe de quidditch en tant que « chaser » et c'est en partie ce qui va la rapprocher d'Harry même si cet aspect est assez peu développé dans les films.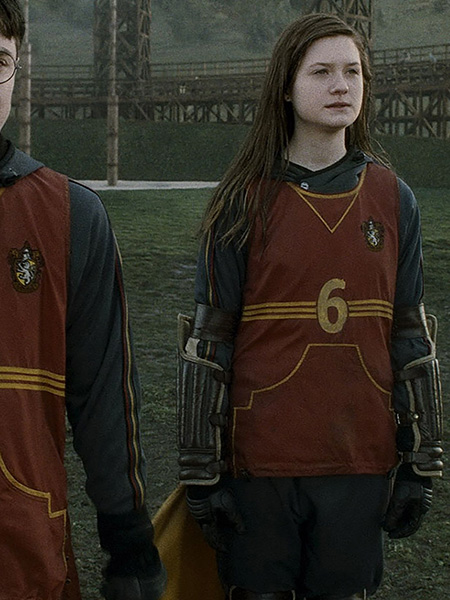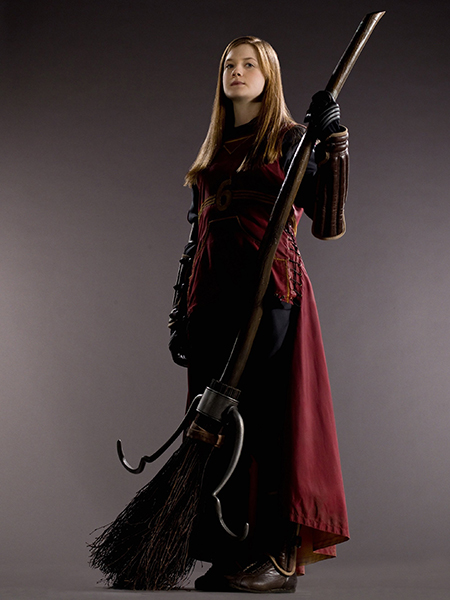 Une vraie Gryffindor
Pour cette figurine exclusive aux magasins Barnes & Noble, Funko a décidé de représenter Ginny avec sa tenue de quidditch et étant donné qu'on ne la voit pas la porter avant le sixième film, elle est très probablement tirée d'une scène de "Harry Potter and The Half Blood Prince ». Elle porte donc la tenue complète de quidditch avec les chaussures marrons ansi que les jambières et protections de bras assorties. Ensuite, elle porte bien sûr cette robe de sorcier aux couleurs de Gryffindor plus courte et donc adaptée à la pratique du quidditch. Dans sa main droite, elle tient son balai dont les détails sont joliment représentés. Enfin au niveau de la tête, on reconnait ses longs cheveux roux typiques des Weasley.