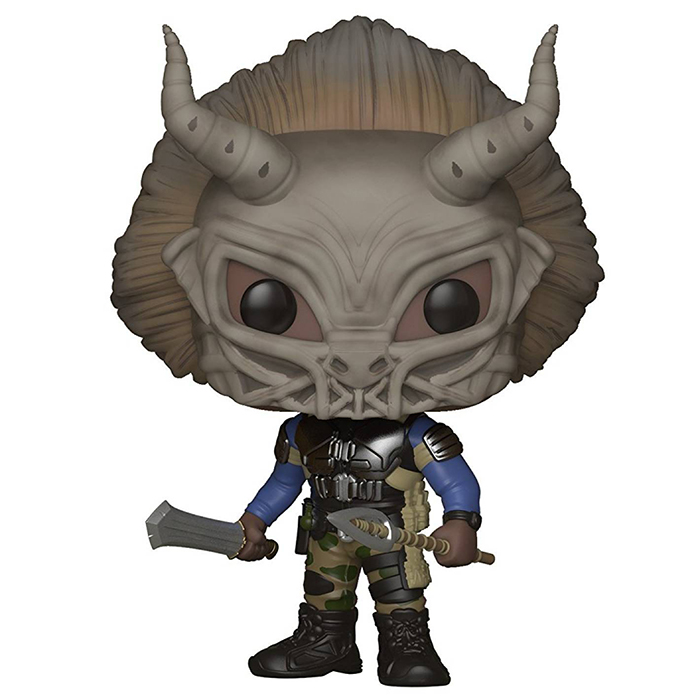 Figurine Erik Killmonger with mask chase (Black Panther)
La figurine Funko Pop Erik Killmonger with mask chase (Black Panther) vous intéresse ?

Vérifier la disponibilité sur

Une volonté de revanche
Erik Killmonger est le principal antagoniste du film Black Panther des studios Marvel. Ce qui en fait un personnage un peu à part puisqu'on va se rendre compte que ses raisons sont finalement assez légitimes. Au début du film T'Challa, fils du roi décédé, devient officiellement le nouveau roi du Wakanda après la cérémonie traditionnelle. Le Wakanda est un pays imaginaire d'Afrique qui s'est développé très rapidement grâce au vibranium dans ses sols mais qui a choisi de garder ce développement secret en cachant leur plus grande ville derrière un bouclier afin de ne pas se retrouver entrainé dans les guerres des autres pays. Erik Killmonger est le cousin de T'Challa qui a vécu à New York depuis que son père y avait été envoyé en espion. Il fut exécuté par le gouvernement du Wakanda pour avoir conspiré afin de révéler les secrets de leur pays au monde afin d'aider tous leurs frères vivant dans la misère. Erik est bien décidé à retourner au Wakanda et à défier T'Challa afin de continuer la mission que s'était donnée son père.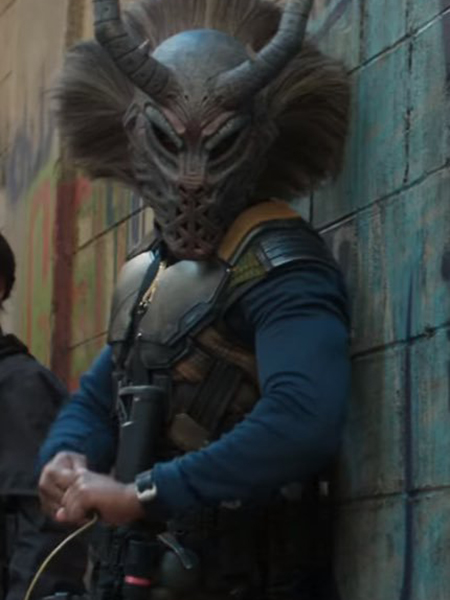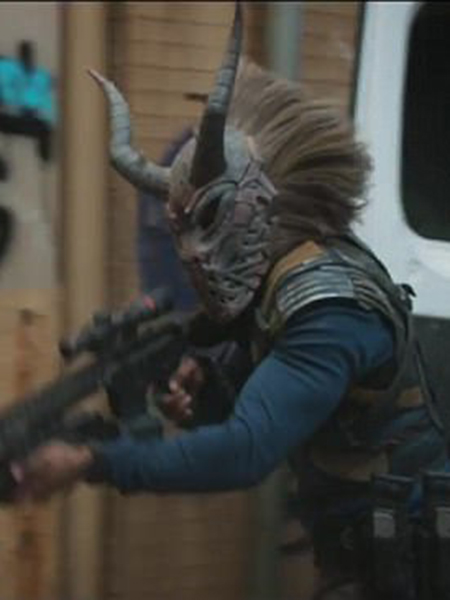 Un guerrier traditionnel
Au début du film Erik Killmonger vole un masque traditionnel originel du Wakanda dans un musée New Yorkais et il le porte ensuite quand il veut revenir au Wakanda. C'est donc comme ça que Funko a décidé de représenter Erik pour cette figurine chase. On retrouve donc ce masque à l'allure animale avec deux grandes cornes sur le front et une sorte de museau de sanglier au niveau du nez et deux trous pour les yeux. Au niveau du corps, il est habillé comme la version normale du personnage, avec un pantalon militaire, des bottes assorties et une armure métallique au niveau du torse. Enfin, il tient lui aussi les armes traditionnelles du Wakanda : une large épée et une lance.