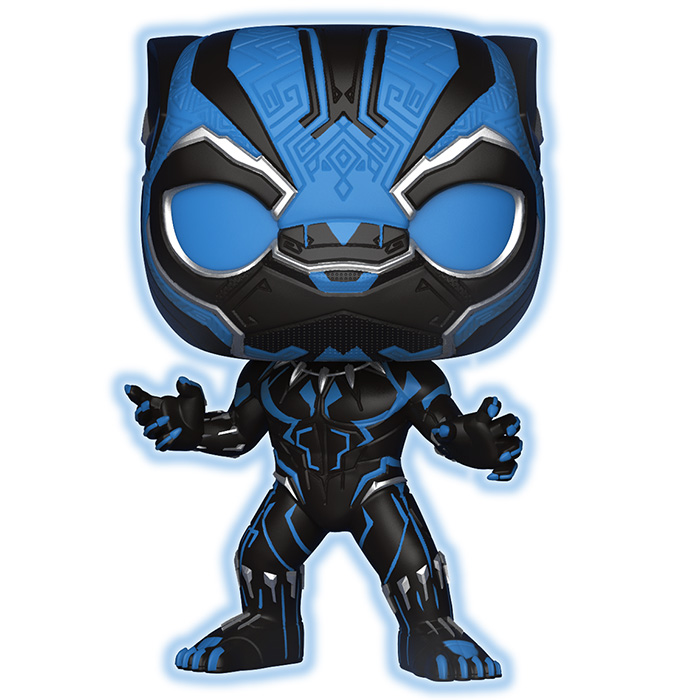 Figurine Black Panther glows in the dark (Black Panther)
La figurine Funko Pop Black Panther glows in the dark (Black Panther) vous intéresse ?

Vérifier la disponibilité sur

Un super-héros félin
Black Panther est le nom de super héros de T'Challa, prince puis roi du royaume imaginaire du Wakanda dans l'univers Marvel. Le Wakanda est un pays bien particulier puisque pendant la préhistoire, une météorite tomba à cet endroit. Celle-ci était chargée d'un métal extraordinaire : le vibranium. Cela donna à ses habitants de développer une technologie très avancée bien avant tous les autres pays autour. Aujourd'hui, la capitale du Wakanda est cachée du reste du monde par un bouclier, leur laissant un croire qu'ils sont un pays du tiers-monde afin de ne pas être mêlés aux guerres du reste du monde. En même temps que le vibranium, la météorite donne au peuple du Wakanda une fleur extraordinaire qui donne à celui qui la mange une agilité, une force et des sens accrus. Celle-ci est réservée au roi qui devient alors la Black Panther, sorte de super-héros ancestral utilisant ses pouvoirs pour protéger ses concitoyens.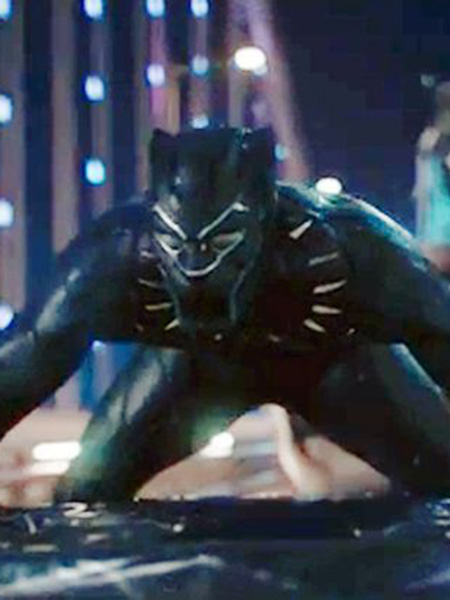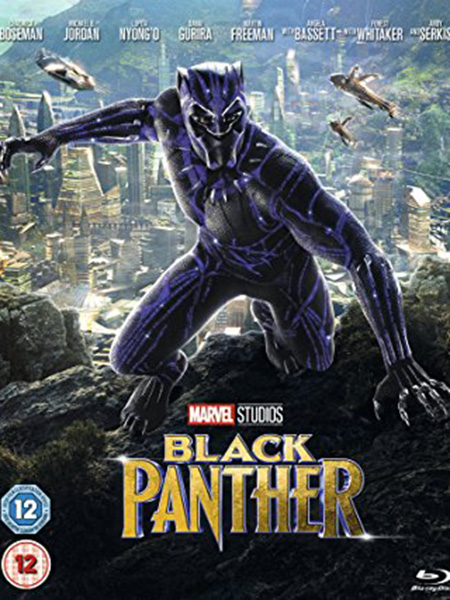 Une tenue super technologique
Black Panther est ici représenté avec l'une des tenues créées pour lui par sa jeune et géniale soeur Shuri. Ce costume est principalement noir avec il a aussi des traits bleus brillants qui sont renforcés par le fait que la figurine brille dans le noir. Plusieurs éléments métalliques en vibranium viennent renforcer la tenue au niveau des jambes, de la taille mais aussi des bras et du visage. Le masque qui cache complètement son visage est lui aussi noir avec de jolis motifs tribaux finement représentés au niveau du front ainsi que de discrètes oreilles de panthère.