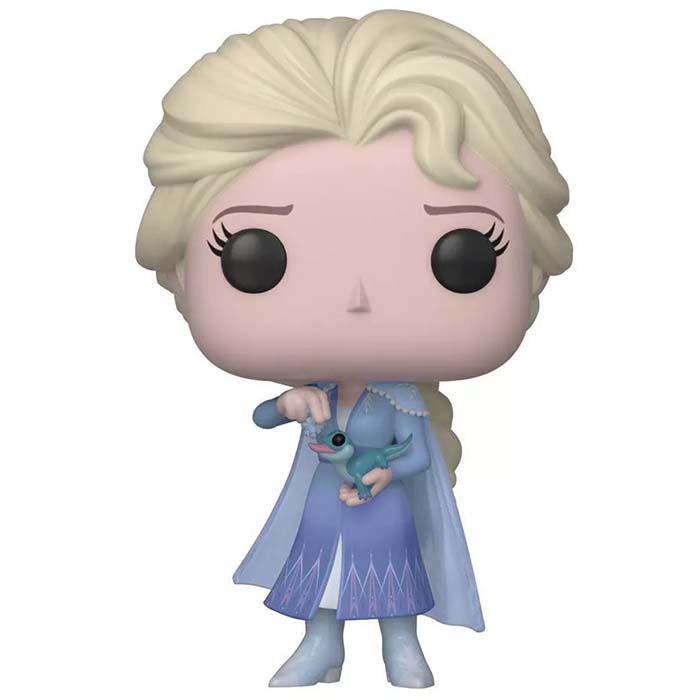 Figurine Elsa with Salamander (Frozen 2)
La figurine Funko Pop Elsa with Salamander (Frozen 2) vous intéresse ?

Vérifier la disponibilité sur

Un appel
Le film La Reine des Neiges 2 reprend peu de temps après le premier film. Elsa s'est bien habitué à son rôle de reine et tout va pour le mieux à Arendelle. Mais c'est alors qu'elle commence à entendre une voix magique qui l'appelle. Se laissant attirer, elle se remémore une partie de l'histoire de leur famille : un conflit entre son grand-père et le peuple voisin vivant dans la forêt magique alors que leurs peuples avaient jusque là été amicaux. Le conflit s'était terminé en la disparition du peuple en question et un épais brouillard cachant la forêt du reste du monde. En répondant à l'appel, Elsa réveille les esprits de la forêt. Elle va alors devoir suivre l'appel pour tenter de comprendre ce qu'il s'est passé et redonner vie à la forêt avant que les esprits détruisent Arendelle. Anna, Kristoff, Sven et Olaf vont donc l'accompagner dans ce nouveau voyage périlleux.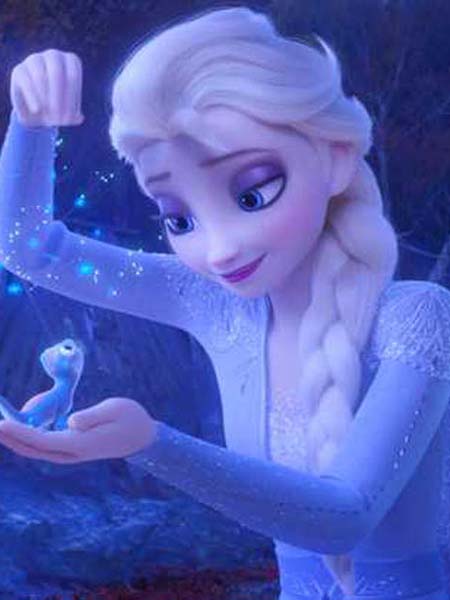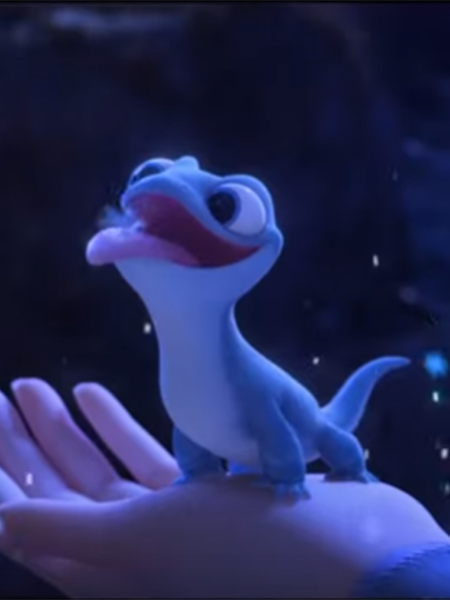 Un nouvel ami
Elsa est ici représentée avec sa tenue de voyage et tenant dans sa main la petite salamandre rencontrée lors de son voyage dans la forêt et qui, comme elle, entend l'appel des esprits. Celle-ci a tendance à facilement surchauffer et apprécie donc tout particulièrement la magie de glace d'Elsa et c'est pour ça qu'elle est représentée tirant la langue pour attraper un flocon. Elsa porte donc une élégante robe bleue ouverte sur une sous-robe blanche ainsi qu'une cape d'un bleu plus clair sur les épaules. Sur ses bottines bleus, on retrouve des flocons de neige et sur le bas de sa robe des motifs géométriques rappelant des fractales de glace. Enfin, ses cheveux blonds sont comme toujours ramenés en une longue natte.