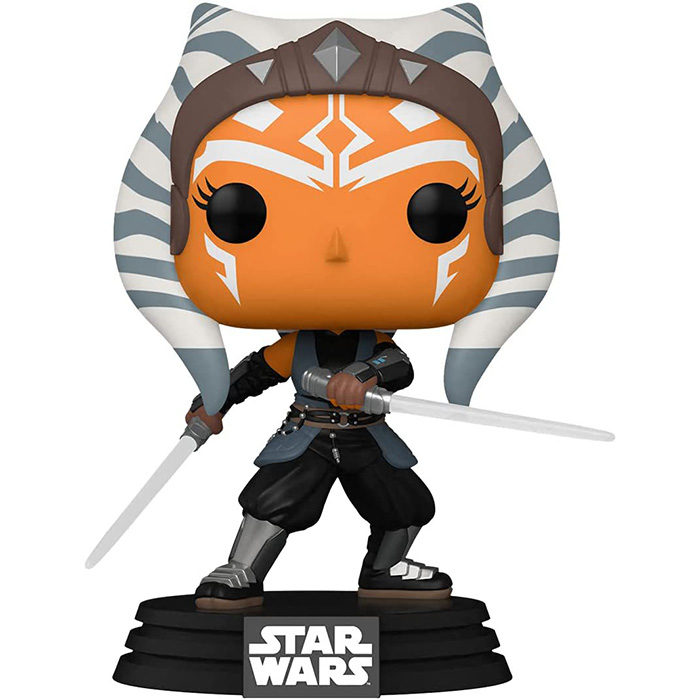 Figurine Ahsoka ( Star Wars The Mandalorian)
La figurine Funko Pop Ahsoka ( Star Wars The Mandalorian) vous intéresse ?

Vérifier la disponibilité sur

Une jedi résistante
Ahsoka est un personnage important de l'univers Star Wars. D'abord rencontrée dans la série animée Clone Wars, on la retrouve, sous les traits d'une actrice réelle, dans la série The Mandalorian. Dans la saison deux, Din Djarin est à la recherche d'un Jedi qui pourrait l'aider à comprendre qui est l'enfant qu'il a décidé de protéger. Il finit donc pas rencontrer Ahsoka. C'était une élève d'Anakin Skywalker, originaire de la planète Coruscant. Elle rejoint une alliance rebelle quand l'empire galactique prit le pouvoir et continue de vivre cachée. C'est une excellente guerrière et une excellente jedi. C'est elle qui apprend à Din Djarin que ce qu'on pensait être Yoda en version enfant est peut-être un clone de maître Yoda et qu'il s'appelle Grogu. Elle ne peut s'occuper de l'enfant elle même mais elle donne à Din Djarin un moyen de contacter un autre Jedi qui le pourra peut-être.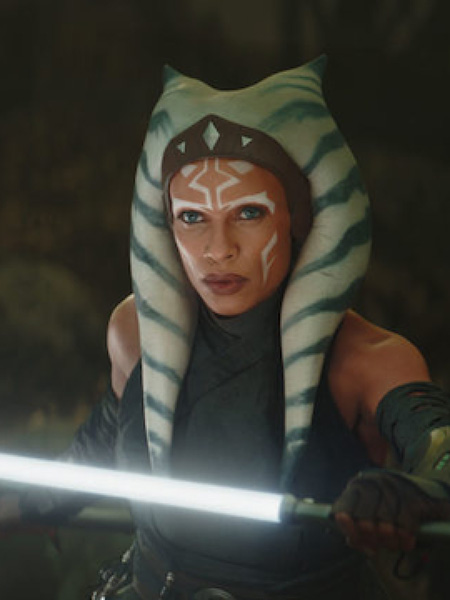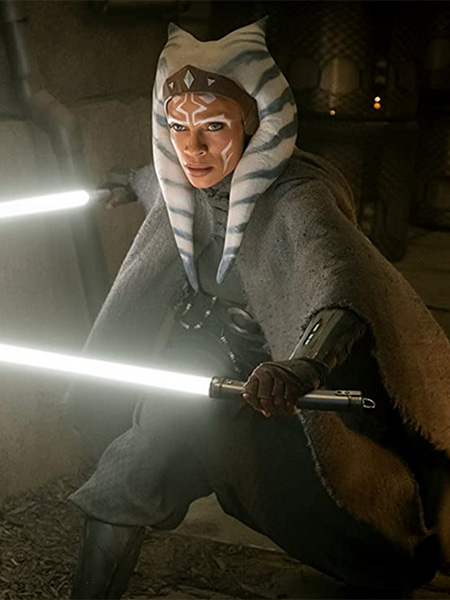 Une guerrière légendaire
Ahsoka est ici représentée telle qu'on la voit dans la série et prête à se battre. Elle porte un pantalon large noir resserré et maintenu par de hautes bottes aux armatures argentées. En haut, elle porte une sorte de tunique bleue sans manche fermée par une large ceinture marron. Elle tient un sabre laser dans chaque main, prête à s'en servir. Au niveau de la tête, on retrouve sa peau orange ainsi que les tatouages blancs si reconnaissables. Enfin, on retrouve aussi cette coiffe à rayures bleues et blanches maintenue sur sa tête par une sorte de serre-tête marron.